Clark's Christmas Fundraiser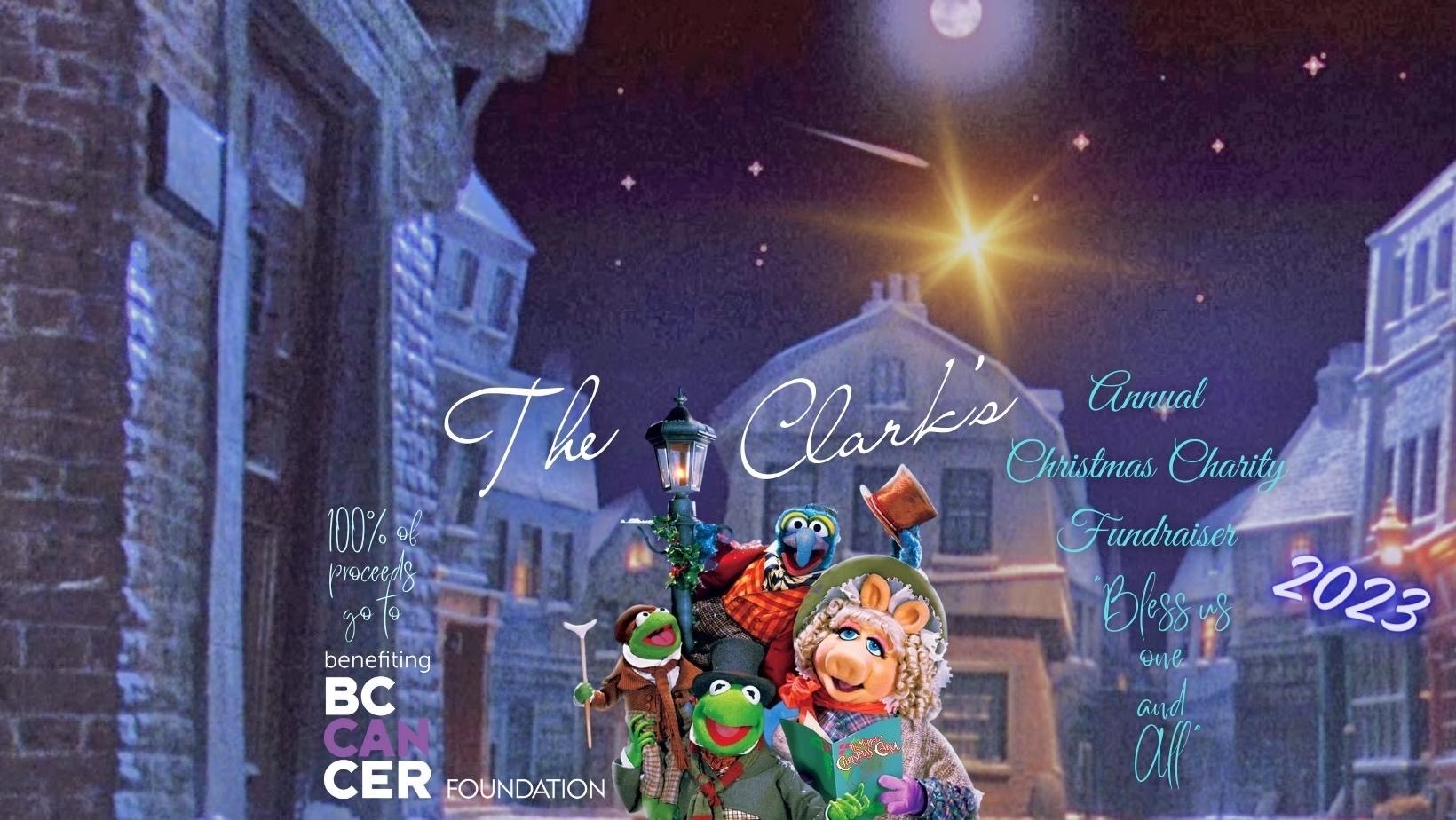 This year, The Clark's Annual Christmas Charity Fundraiser will be a A Muppet's Christmas Carol themed campaign entitled "Bless us one and all".
We hope you find it in your heart to support this amazing cause and, as always, as a personal "Thank-You" from our family and some very supportive friends, we will enter your name in our thank-you giveaway draw, giving away some custom-made gifts, as well as some amazing sporting-event tickets. We have even more thank-you giveaways to award this year thanks to some wonderful supporters. Stay tuned for highlights and updates!
To support, visit our donation page by clicking the button below. For more event details, please visit our Facebook.