/
/
/
Diamond Family Foundation generously matches donations for Giving Tuesday
Diamond Family Foundation generously matches donations for Giving Tuesday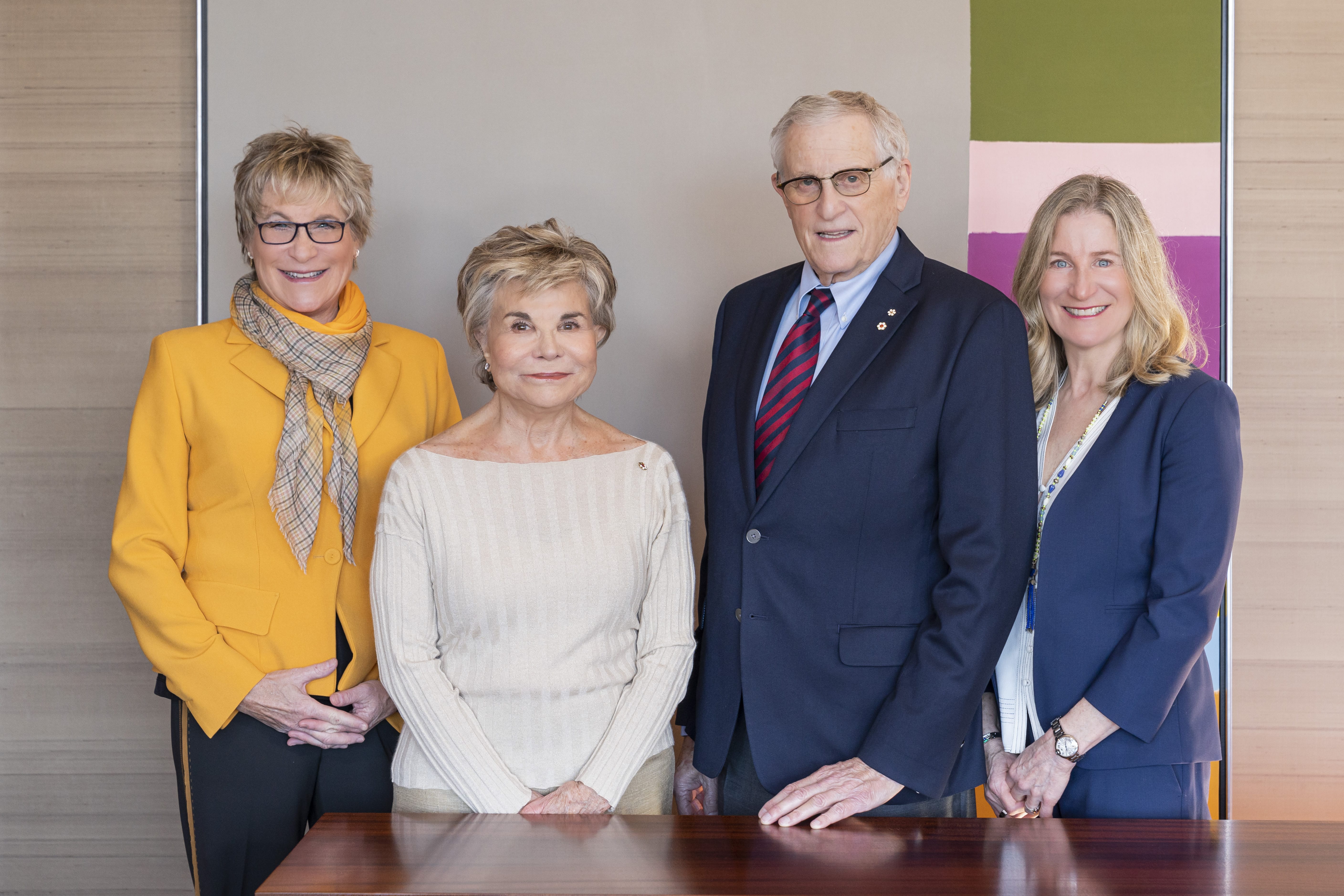 Fueling cancer research and care is incredibly important to the Diamond Family. And now, during the first week of the season of giving, they're gifting that passion to all of our donors.
To kick off Giving Tuesday, the global generosity movement that follows Black Friday, the Diamond Family Foundation is generously offering to match all donations up to $200,000 to the BC Cancer Foundation from now until Dec. 7.
"When it comes to ending cancer, every cent matters. It doesn't matter if you give $10 or $100 or $10,000 or $100,000 — every little bit helps," says Leslie Diamond of the family-run foundation, which is amplifying even the smallest act of kindness by doubling donations to the BC Cancer Foundation this week.
The Diamonds have a long history of supporting BC Cancer. Years ago, they donated the land the cancer research building in Vancouver stands on. Now they're hoping to inspire others to fuel the life-saving research, technology and treatment at BC Cancer.
"I can't think of a better cause. BC Cancer is a wonderful, dedicated organization. And it doesn't matter who you are in this world, you can be touched by this disease," says Leslie, who knows this firsthand. She received her own breast cancer diagnosis over 40 years ago, and underwent surgery in her late 30s. Sadly, the Diamond family also lost Leslie's husband Gordon's mother Sadie to breast cancer.
"Cancer has touched my family significantly. Sooner or later it will affect all of us," says Leslie. With one in two British Columbians expected to receive a cancer diagnosis in their lifetime, a donation to the BC Cancer Foundation is a gift that will hit close to home — and provide hope to anyone who might one day hear the words, "You have cancer."
Leslie encourages everyone to donate whatever they can. "I grew up with a grandmother who was extremely charitable even though she didn't have that much to give. Small gifts can collectively make a big difference. And together, we can end this devastating disease."
Give today, and make double the impact by having your donation matched by the Diamond Family Foundation.