/
/
/
The 7th annual Ride to Conquer Cancer presented by Silver Wheaton announces $8.4 million raised
The 7th annual Ride to Conquer Cancer presented by Silver Wheaton announces $8.4 million raised
VANCOUVER, August 29, 2015 – The Ride to Conquer Cancer presented by Silver Wheaton announced 2,087 riders helped raise $8.4 million for the BC Cancer Foundation as the seventh annual Ride commenced in British Columbia on Saturday. Funds raised through B.C.'s largest cycling fundraiser support breakthrough cancer research and innovations in care at the BC Cancer Agency. 
"One in fifteen British Columbians has helped to make The Ride to Conquer Cancer the largest fundraiser for cancer research in our province. Thanks to a remarkable commitment from riders, donors, volunteers, crew members and leading edge researchers, we are helping to change the story for those facing cancer today with lives saved, lives extended and cancers prevented," said Douglas Nelson, President and CEO of the BC Cancer Foundation.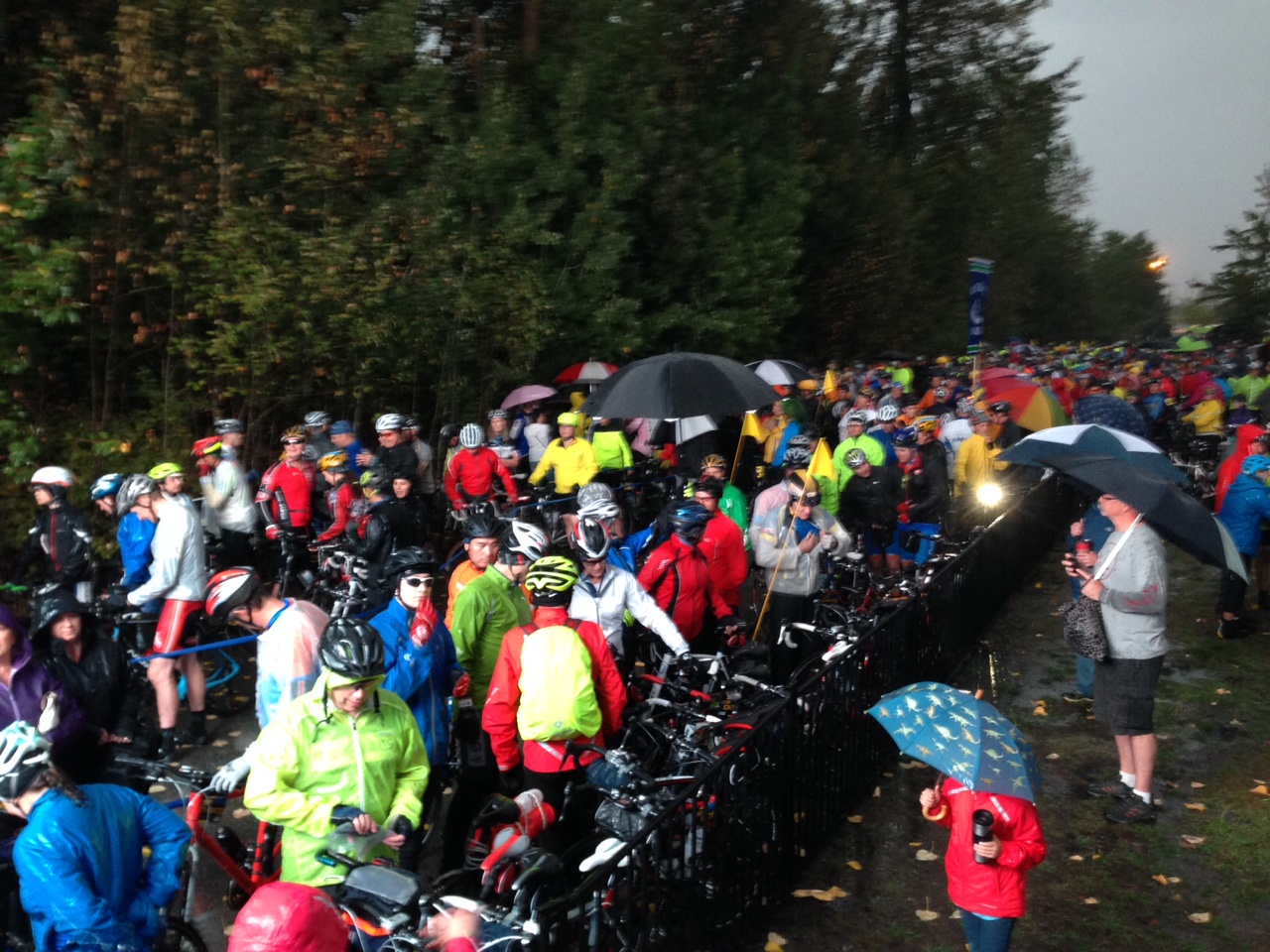 "For each of the 25,000 British Columbians who will hear the words, 'you have cancer' this year, the BC Cancer Foundation is here to ensure that researchers and clinicians at the BC Cancer Agency have the funds needed to re-invent the standard of care through leading-edge research. With $8.4 million raised this year, we will help make cancer a manageable disease through highly personalized approaches to treatment," Nelson added.
In seven years, The Ride to Conquer Cancer raised over $70 million for the BC Cancer Foundation. The annual event draws thousands of participants and brings together communities of cancer survivors, cyclists and supporters who train and fundraise for months in order to participate in the two-day, 200km Ride between Vancouver and Seattle.
"My life changed forever when in June 2014 I was diagnosed with stage III appendix cancer," said Naarah Schmidt, a first year participant from North Vancouver.
"Before my first round of chemotherapy, a friend gave me a necklace with the words 'Strong Spirit' engraved on its pendant. I wear it every day as a reminder to remain strong, no matter the circumstances. Cancer research has benefitted me greatly, so I'm excited that through this ride I have the chance to give back and help support the BC Cancer Foundation. It is changing and saving lives every day," Schmidt added.
After many years of supporting 'The Silver Bullets', a riding team consisting of mining industry members and family and friends, Silver Wheaton became the presenting sponsor of The Ride to Conquer Cancer in 2014. Nearly 50 members of The Silver Bullets have participated in The Ride in the past six years and have collectively raised over $700,000. Sponsorship funds donated by Silver Wheaton allow dollars raised by Ride participants to directly support cancer programs at the BC Cancer Agency.
"The Ride's mission is very personal to Silver Wheaton employees as many of us have been touched by cancer in one way or another, and we are passionate about supporting an event that is dedicated to conquering the disease," said Randy Smallwood, President and CEO of Silver Wheaton, and captain of The Silver Bullets.
"Silver Wheaton is proud to be the presenting sponsor of the 2015 Ride to Conquer Cancer, and we are extremely thankful for everyone's fundraising efforts for the BC Cancer Agency this year," Smallwood added.
Organizers released the dates of August 27th and 28th for the 2016 Ride, and encouraged people of all athletic abilities to participate in the eighth annual Ride to Conquer Cancer.
"Register today at our re-registration tent, visit us online or call us at (888) 771-BIKE," Nelson concluded.
Ride organizers expect thousands of supporters to attend public cheering stations along the route. For more details visit our events page.
-30-
About the BC Cancer Foundation The BC Cancer Foundation is the bridge that connects philanthropic support and research breakthroughs in cancer knowledge. As the fundraising partner of the BC Cancer Agency and the largest funder of cancer research in this province, we enable donors to make contributions to leading-edge research that has a direct impact on improvements to cancer care for patients in British Columbia. www.bccancerfoundation.com
MEDIA CONTACT: 
Sara DelaHaya
Communications Coordinator
855.338.8362
sdelahaya@conquercancer.ca