Nancy McKinstry, a former Vancouver investment advisor and vice president at Odlum Brown, has made the most of "a second life," after successfully undergoing extensive treatment for clear cell ovarian cancer in 2005. Now, a recent recurrence of the same cancer has her even more grateful for these past 18 years — and even more determined to give back to BC Cancer through an endowment fund for ovarian cancer research.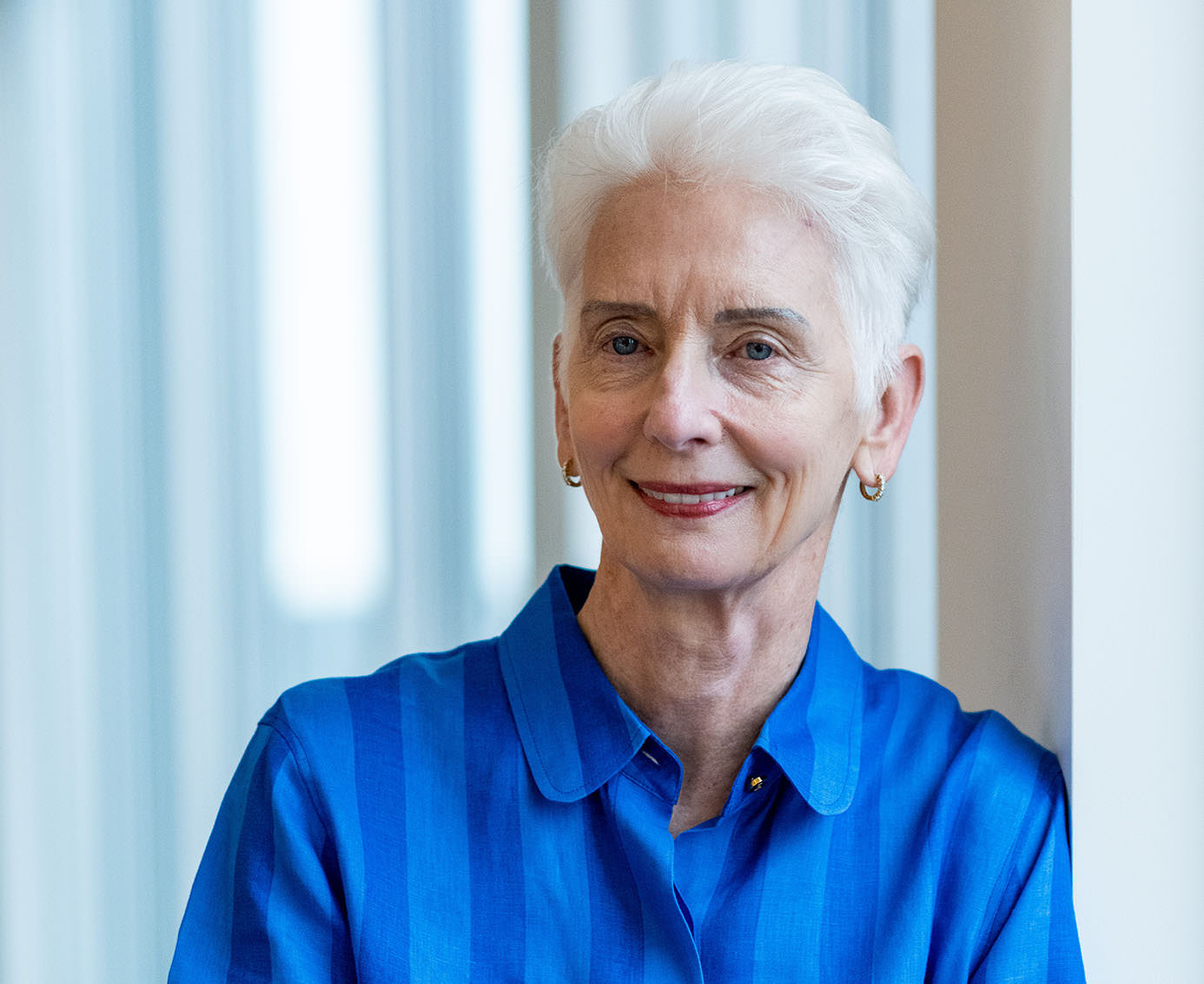 Nancy's first diagnosis came a year after she retired from a long, successful career in wealth management, and she's packed a lot of living into the years since.
"I learned to row a single scull, designed and renovated two apartments, built my dream home on Gabriola Island, and volunteered and advocated for organizations that are important to me. I also spent cherished time with my three sisters, and my husband Greg — time we didn't have when we were busy balancing two careers, often in two different countries. We laughed, loved and travelled extensively. Time given that we once thought was lost."
Nancy is grateful to have had these past almost two decades added to her life, but wishes that it were longer. Through advocating for ovarian cancer research, she hopes to afford others this same hope.
"Ovarian cancer is too often a death sentence for women, and a huge loss for those who love their mothers, wives, daughters and sisters."
Throughout her personal and professional life, Nancy has always been a strong advocate and mentor for women in B.C. with a goal of helping them achieve their educational and professional goals, particularly through The Minerva Foundation, of which she was a founding member. For her contribution to the community and improving the lives of women in B.C., she received the Order of Canada in 2005.
Far from giving up, Nancy is continuing to advocate for other women facing ovarian cancer by encouraging everyone to invest in further research in prevention, diagnostics, treatment and survivorship through OVCARE, B.C.'s Ovarian Cancer Research Program.
Since its inception in 2000, OVCARE's Drs. Dianne Miller, David Huntsman, Blake Gilks, Gavin Stuart and their teams have become global leaders in ovarian cancer research, developing a highly effective preventative surgery now in common practice, and recruiting scientists from all over the world, inspired by the scope and excellence of research being done in B.C.
Nancy's friends and her husband Greg have created the Nancy McKinstry Endowment Fund for Ovarian Cancer Research at the BC Cancer Foundation. Nancy and Greg have made a personal commitment of $50,000 to seed this project. The fundraising goal of $250,000 will establish a permanent endowment to support this groundbreaking research and continue to attract and retain top talent in the OVCARE team.
"This is a worthwhile investment that promises to give excellent returns by fuelling a future that will give women better and longer lives to share with family and friends," says Nancy.
Please donate today at www.bccancerfoundation.com/nancy-mckinstry.