As a registered nurse for over 25 years, wife and mom of two, Hardeep Sidhu dedicated her life to caring for others. Sadly, nothing could have prepared the family for the devastation that came after Hardeep discovered a lump in her chest that doctors later diagnosed as metaplastic carcinoma – a very rare breast cancer subtype affecting less than 1% of diagnosed cases.
"When my mom was diagnosed on January 24, 2020, our lives felt like they had been turned upside down," remembers her daughter, Simran. "Everyone was reassuring us that 'breast is best' in terms of high remission rates, but we knew my mum's diagnoses was different."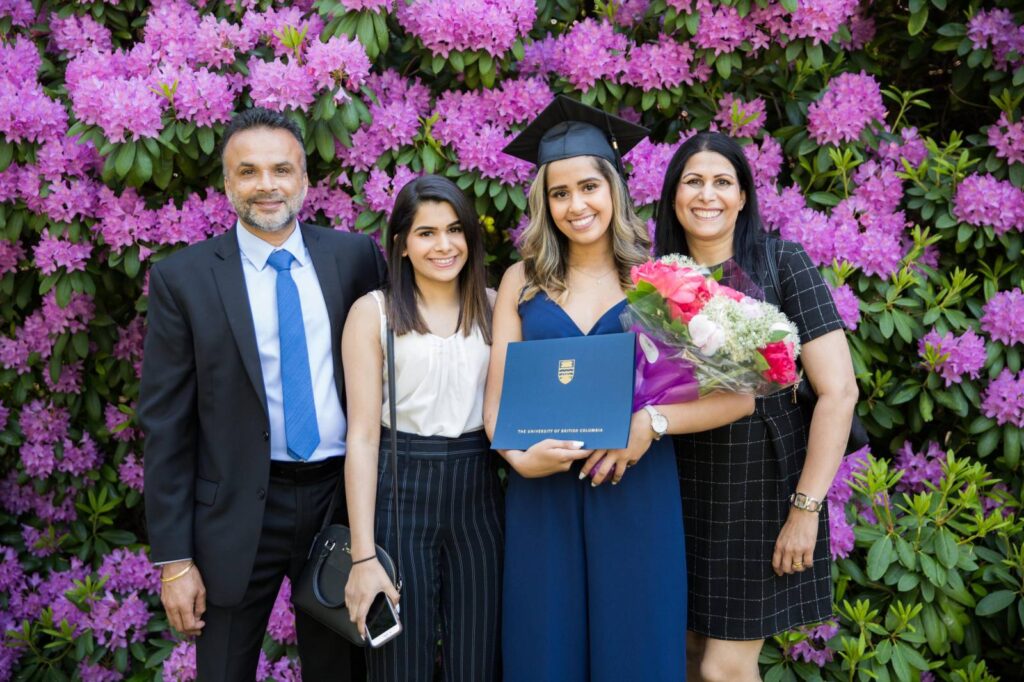 Hardeep (R), pictured with her husband, Herdeep and daughters, Yasmin (L) and Simran (R). 
Later that February, Hardeep started chemotherapy at BC Cancer – Surrey. Sadly, as the weeks progressed, her tumour continued to grow in size and she underwent an emergency mastectomy.
In the days following the surgery, Hardeep and her family remained hopeful that they had made it through the worst of things. Unfortunately, more bad news came when doctors found that a tumour had developed on Hardeep's spine that would leave her immobile and needing constant care.
In the coming months, and while COVID-19 hospital restrictions increased, the cancer continued to spread to her lungs, liver and more throughout her spine. In July 2020, Hardeep's family made the heartbreaking decision to move her to hospice care. Just five days after she came home, Hardeep passed away peacefully, "without a single regret in the world, or word left unspoken."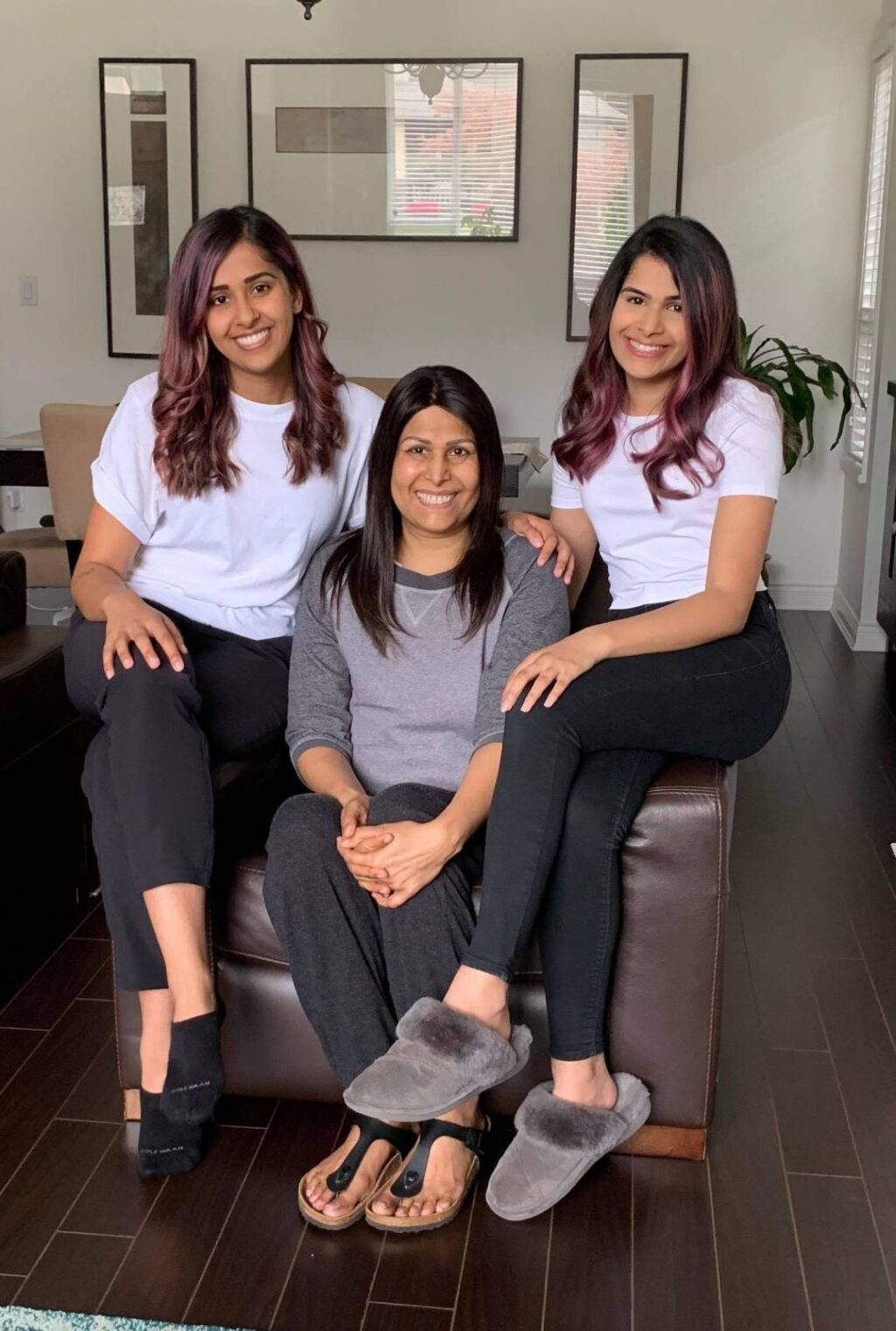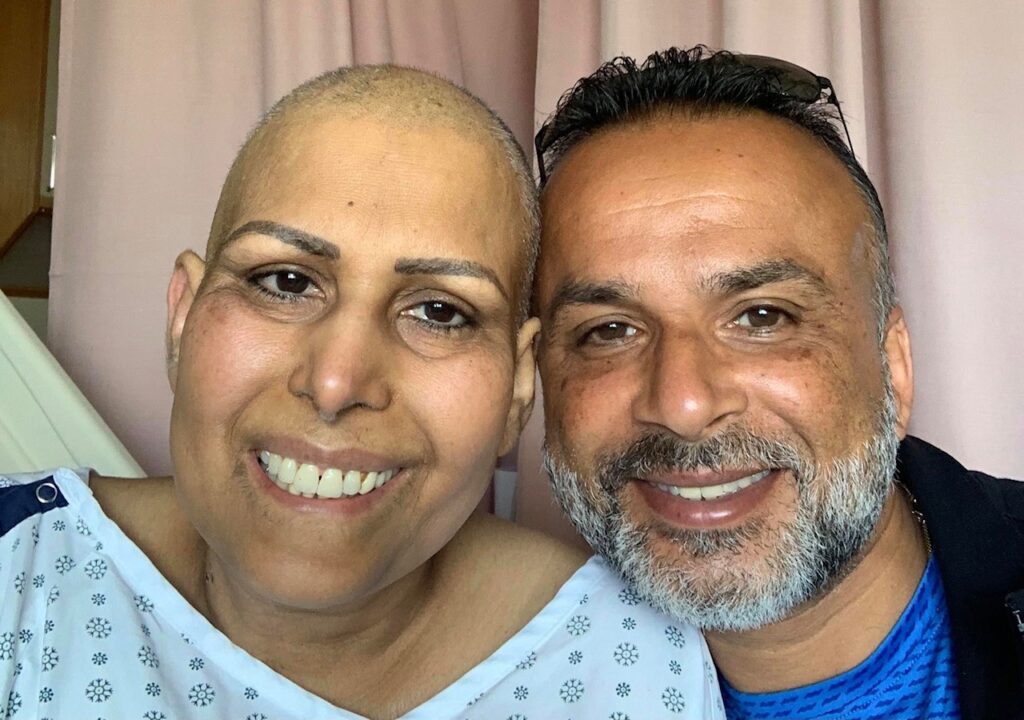 "We were very grateful that her journey was able to end surrounded by her family, but with the pandemic still in full swing, we had to restrict visitors heavily and everyone had to wear PPE in our home," says Simran. "It was a bizarre feeling, but we are still happy we got to say our goodbyes."
Today, sisters Simran and Yasmin are hopeful that sharing their mom's story will inspire others to support breast cancer research that aims to better understand and treat rare and aggressive forms of the disease. Since Hardeep's passing, the family has started their own fundraising to support research and care, so far raising over $10,000 for radiation equipment at BC Cancer – Surrey.
BC Cancer Foundation is committed to changing the story and outcome for more patients like Hardeep by funding advancements to research and innovations to treatment across the province. Learn more about how you can help support women's cancers.