Advancing Innovation as a Family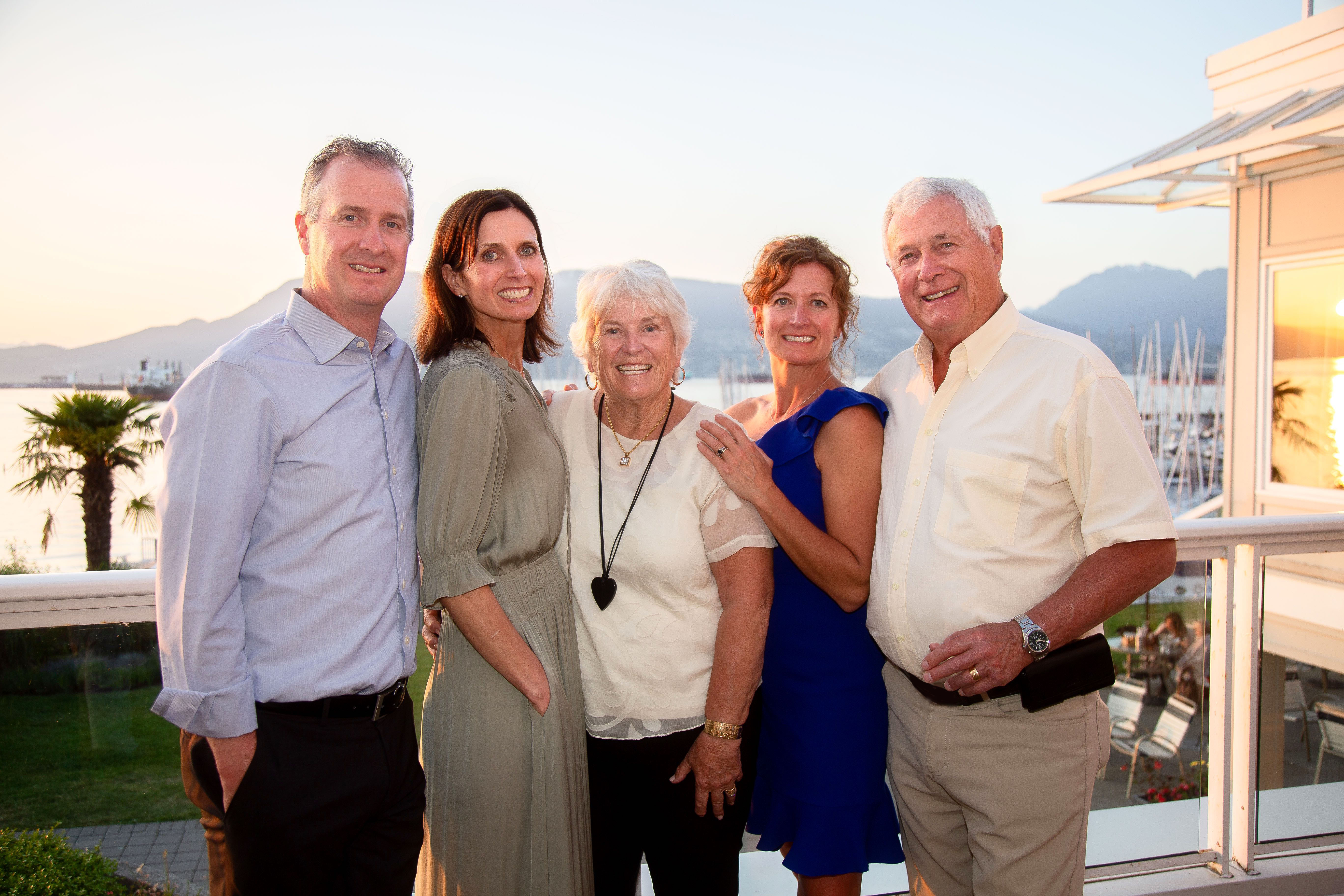 When your child is diagnosed with cancer it's devastating. Bob and Penny Gayton have been down this unimaginable road twice.
Thanks to incredible care in B.C., and innovations in life-saving cancer treatment, both their children survived and are now healthy contributing members of society.
The Gayton family have always believed in giving back, and encourage others to do the same. To thank the cancer community for its major contribution to their children's health, they're donating $500,000 to BC Cancer's Centre for Lymphoid Cancer (CLC) to advance world-leading research that is racing to understand a disease which is increasing in incidence faster than any other cancer.
Half the gift will support high-priority efforts at the CLC, including helping towards the acquisition of a CosMX SMI (Spatial Molecular Imaging) machine which BC Cancer Foundation is actively fundraising for.
CLC Co-Directors Drs. Christian Steidl and David Scott are incredibly excited to be among the first wave of researchers in the world to receive this cutting-edge equipment.
"We used to think of cancer as a high-rise: a sleek, impenetrable tower we could only see from a distance. Spatial imaging technology is like the key to the front door. Effectively allowing us to go inside, and walk through each room and corridor," explains Dr. Steidl.
"It will allow us to analyze large quantities of samples in more detail than ever before, at a much lower cost," says Dr. Scott, which will inform treatment, such as whether or not to recommend immunotherapy which comes with serious side effects, and is not effective for every lymphoma patient.
"An accurate diagnosis, which informs the right treatment at the right time, is probably the most important thing we can do for our patients."
The remaining $250,000 of the donation will fuel future breakthroughs at the CLC through the Gayton Family Endowment Fund for Lymphoid Cancer Research. "A great motivator, this gift is a reminder that our research affects real people, which makes us want to work even harder," adds Dr. Steidl.
"The Gayton family's ongoing support of the CLC is deeply personal to them," says Sarah Roth, president and CEO of the BC Cancer Foundation. "And their passion and empathy for others who may face a lymphoid cancer diagnosis is truly inspiring."
To support life-saving technology and research at the CLC contact Elissa Morrissette at elissa.morrissette@bccancer.bc.ca.