/
/
/
BC Cancer Foundation's Jingle Mingle Raises Record-Breaking $1.3 Million
BC Cancer Foundation's Jingle Mingle Raises Record-Breaking $1.3 Million
VICTORIA, B.C. – The BC Cancer Foundation announced that the 9th annual Jingle Mingle, presented by Proline Property Management, raised a record-breaking $1.3 million. These critical funds will launch a made-in-Victoria immunotherapy cancer treatment into clinical trials.
The Fairmont Empress Hotel ballroom was transformed into a chic winter chalet where over 350 guests gave the greatest gift of all: hope for cancer patients across B.C. Jingle Mingle is Victoria's largest annual fundraising event and its impact will be felt by people across the province when immunotherapy-based treatments (Adoptive T cell Therapy) reach patients in a clinic trial in 2017.
"I've been truly blown away by the generosity of our community and their resolute commitment to the BC Cancer Foundation. Together, our support is giving the brilliant Dr. Brad Nelson and his team in Victoria the power to dramatically improve cancer treatment in our lifetime," said Lorne Campbell, 2015 Honorary Chair, Jingle Mingle.
An incredible supporter of Jingle Mingle and BC Cancer Agency researchers, Lorne made a $100,000 gift during the live auction which was matched by his sister Bonnie's $100,000. The auction generated an incredible wave of generosity, capped with a jaw-dropping $500,000 gift.
On behalf of the family, Lorne added, "We believe in the work happening at the Deeley Research Centre and are so proud to help a new cancer treatment be made available to patients."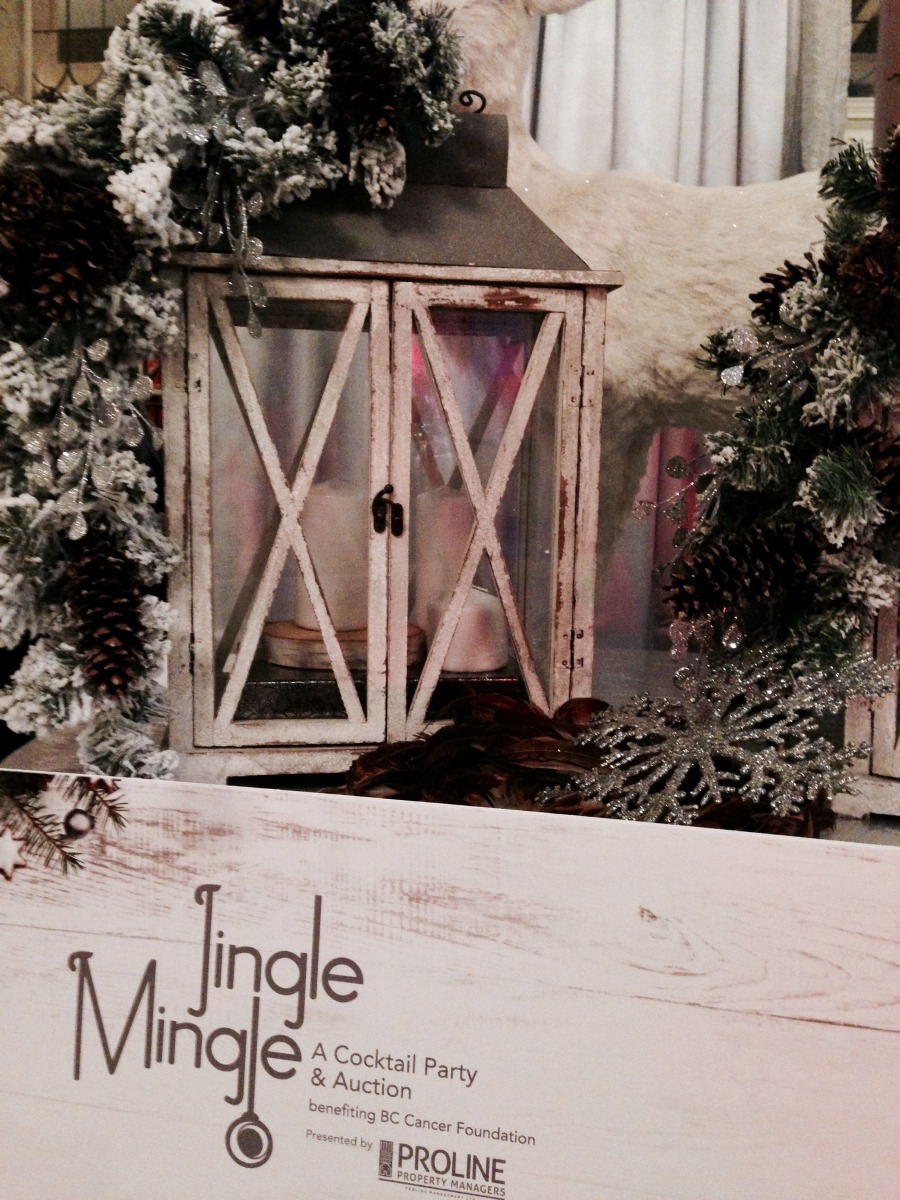 Over Jingle Mingle's history, holiday partygoers have provided significant strategic funding for immunotherapy research to advance from a concept into a new treatment, specifically, Adoptive T cell Therapy. This patient-by-patient approach takes the person's own T cells (from the immune system) multiplies the ones already attacking the cancer into billions and infuses them back into the patient's bloodstream. This will launch a potent attack against cancer cells anywhere in the body. 
"Cancer has touched us all and for some has had a devastating impact. Today, we all have reason to hope because the generosity of Victoria residents has meant a promising new cancer treatment is on the horizon. Thanks to Jingle Mingle guests, committee members, sponsors, volunteers and the Campbell family, Victoria is poised to become a Centre of Excellence in immunotherapy treatment production," said Lou Del Gobbo, Interim President & CEO, BC Cancer Foundation.
The BC Cancer Foundation's Jingle Mingle has raised over $4.7 million in its nine-year history, with 100 per cent of funds going to cause thanks to the support of local sponsors.
-30-
Media enquiries:
Allison Colina
Communications Manager
e. allison.colina@bccancer.bc.ca
t. 604-707-5934  
The BC Cancer Foundation is the bridge that connects philanthropic support and research breakthroughs in cancer knowledge.  As the fundraising partner of the BC Cancer Agency and the largest charitable funder of cancer research in this province, we enable donors to make contributions to leading-edge research that has a direct impact on improvements to cancer care for patients in British Columbia. We fund with the goal of finding solutions.