A bold new vision for blood cancer treatment
Hello,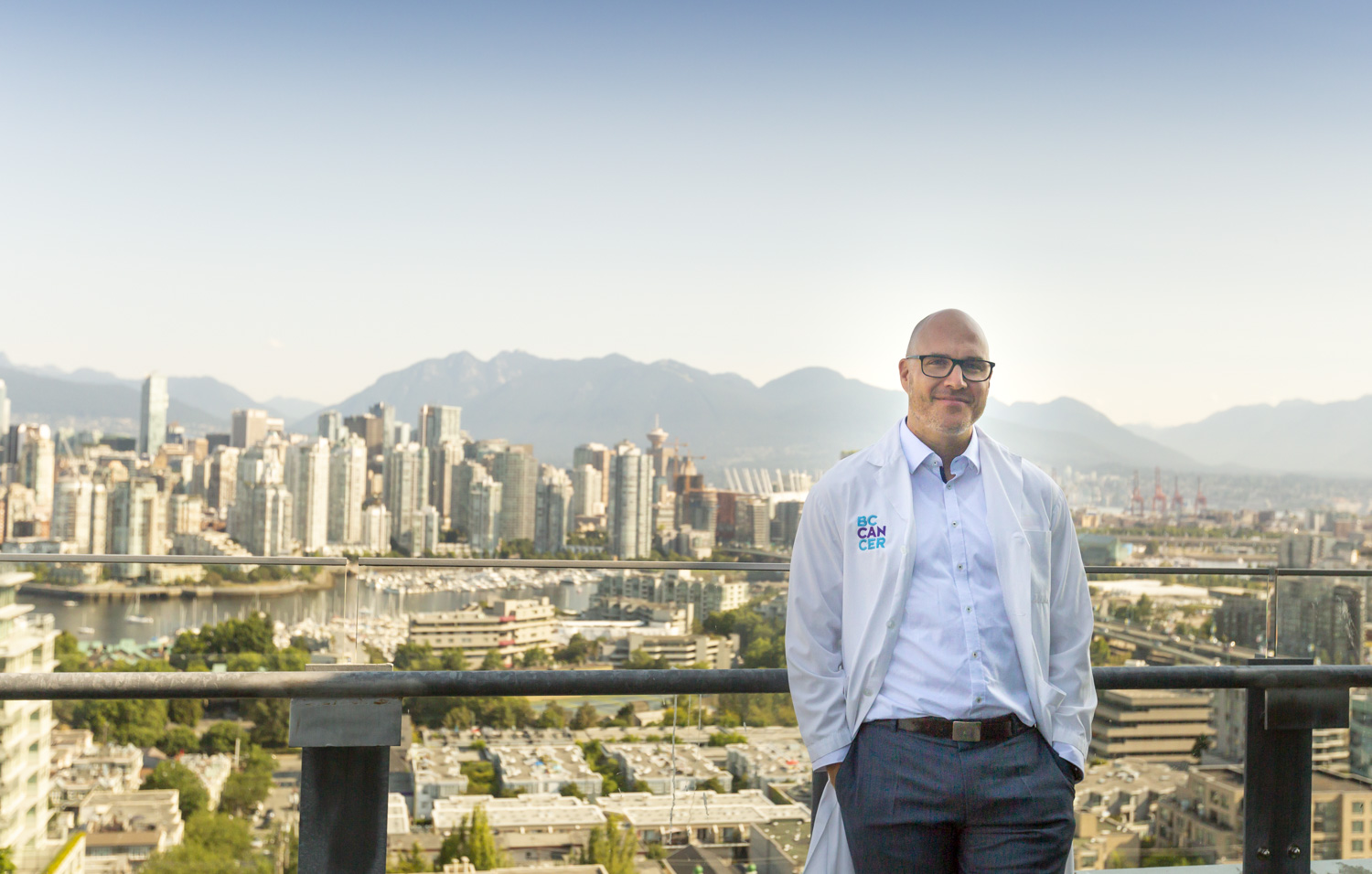 My name is Florian Kuchenbauer, and I'm a clinician-scientist at BC Cancer/Vancouver General Hospital. I was recruited this past year from the University Hospital of Ulm in Germany to help find new ways to treat blood cancers – diseases that affect thousands of British Columbians every year.
I'm excited to begin this journey of discovery here at BC Cancer – where leading cancer research meets world class cancer treatment. This month on the blog, I'll be sharing how we plan to improve outcomes for these diseases.
First, I'd like to introduce myself and share my story.
My path to cancer research and care
Born and raised in Munich, Germany, I have always been a curious person about the world around me, with a passion for uncovering how and why things work the way they do, especially in natural sciences.
My parents caught on to my curiosity and gave me a chemistry set for my birthday when I turned ten. Naturally, that set off my curiosity even more. I was determined more than ever to build a career in chemistry, but when I was in university, I realized that chemistry was not the right choice for me. As I was not sure about my future career path, I volunteered at a local hospital.
It was my second day of volunteering (?–> right word?) when my supervisor asked me to carry the body of a man down to the morgue. I remember that I wasn't scared. That's when I knew I could – not just wanted – to pursue a career in medicine.
But it wasn't until much later that I decided to focus on hematology/oncology.
As a medical student, I started working for a home oncology service where we would visit patients and help them with basic care, such as changing their bedding and the like. This really stayed with me –the experience of seeing these patients face this disease first-hand made me passionate about advancing care for them.
After multiple years of research at the Max-Planck Institute as medical student and in my 4th year of residency at the University Hospital of Grosshadern in Munich, Germany, I decided to do a PhD in Experimental Medicine at the Terry Fox Laboratory at the University of British Columbia.
I worked under the mentorship of Dr. Keith Humphries, former director of the Terry Fox Laboratory – who later would be instrumental in my recruitment to BC Cancer. It was also here that I met my future wife, Dr. Arefeh Rouhi, who just finished her PhD at the Terry Fox Laboratory.
After finishing our studies, Arefeh and I returned to Germany where I finished my training as hematologist with a focus on allogeneic stem cell transplantation at the University Hospital of Ulm. In parallel, we established our own independent research laboratory focusing on the mechanisms of acute myeloid leukemia.
BC Cancer at the forefront of blood cancer treatment
BC Cancer is one of the leading centres in the generation of new therapies for blood cancers in Canada. With its incredible research infrastructure and outstanding people, there is an opportunity for growth and improvement and this is what excites me about my return.
In my understanding, key to improving patient care is to bridge research and clinic. By creating such a continuous exchange between scientists and physicians is one of our biggest opportunities to change clinical care here in BC and thus impact the lives of British Columbians with improved and novel treatments.
And next week, I'll share with you how we plan to make this a reality.
Thank you for tuning in,
Florian