Brain cancer at 24 – Dana Kyle's Story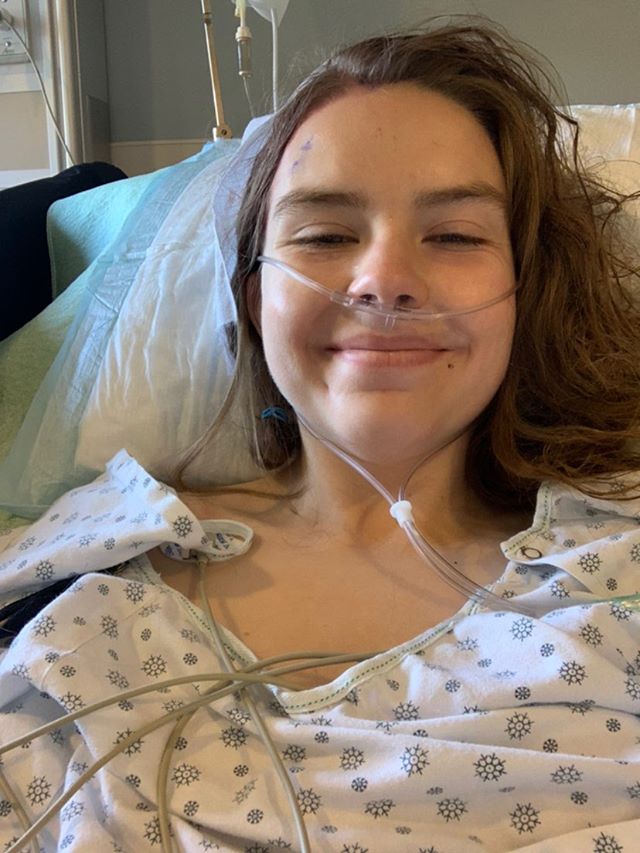 At just 24-years-old, Dana Kyle is coping with a reality that goes further than the challenges of social distancing and increased fear due to COVID-19. At the beginning of the summer, Dana suffered a serious and unexpected seizure that resulted in doctors discovering three brain tumours. On July 3, Dana was diagnosed with Grade III brain cancer, known as diffuse anaplastic astrocytoma.
Due to the visitor guidelines to keep patients safe during COVID-19, Dana was not able to see her partner or any other family members and bravely underwent her first brain surgery alone.
After her initial surgery and receiving the results of the biopsy, Dana received another devasting blow when doctors told her that due to the size and location of the tumours, additional surgery may result in her suffering permanent brain injury and complete paralysis on her left side.
With the odds feeling stacked against her, Dana underwent surgery again and thanks to the expertise and skill of her neurosurgeon, had a 60-70 percent removal of the largest tumour, resulting in no permanent brain deficits.
"This past month has turned my world upside down, and I am so grateful to my friends, family, parents and my biggest support of all, Nick Pauls, for feeding me, reminding me of medications, and for lifting me up on the daily."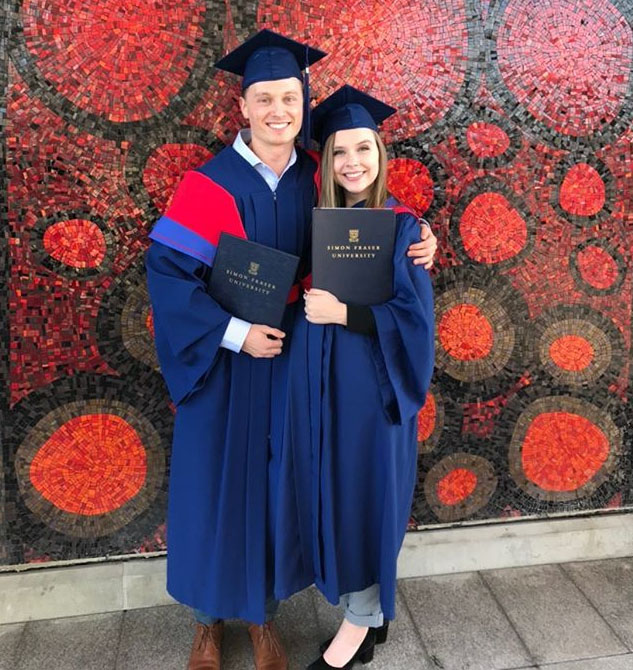 Today, Dana is recovering and getting ready for 6.5 weeks of chemo and radiation to help reduce the tumour size, followed by additional treatment if necessary. Sadly, her diagnosis has advanced to Stage IV glioblastoma in recent days, but she remains positive.
"Although my journey is just beginning, thank you to the unbelievable team of doctors and nurses at @bccancerfdn who are responsible for my care. I could not possibly be in better hands through all of this."
While Dana's journey continues, she remains vigilant in encouraging others to follow best practices around COVID-19, including mask wearing and social distancing.
"If you've read this far and you're wondering what you can do to help, the biggest thing you can do is to please, please wear a mask, physical distance, and practice hand hygiene so that cancer patients and the people that help us can continue to attend life saving appointments, and so that we don't have to do it alone."
We thank Dana for bravely sharing her story with us.
To learn more about how you can support brain cancer research and care for more patients like Dana, visit our website, or contact Vanessa Stevens PH: 604.707.5996; vanessa.stevens@bccancer.bc.ca.