Breaking the Mould to Overcome Ovarian Cancer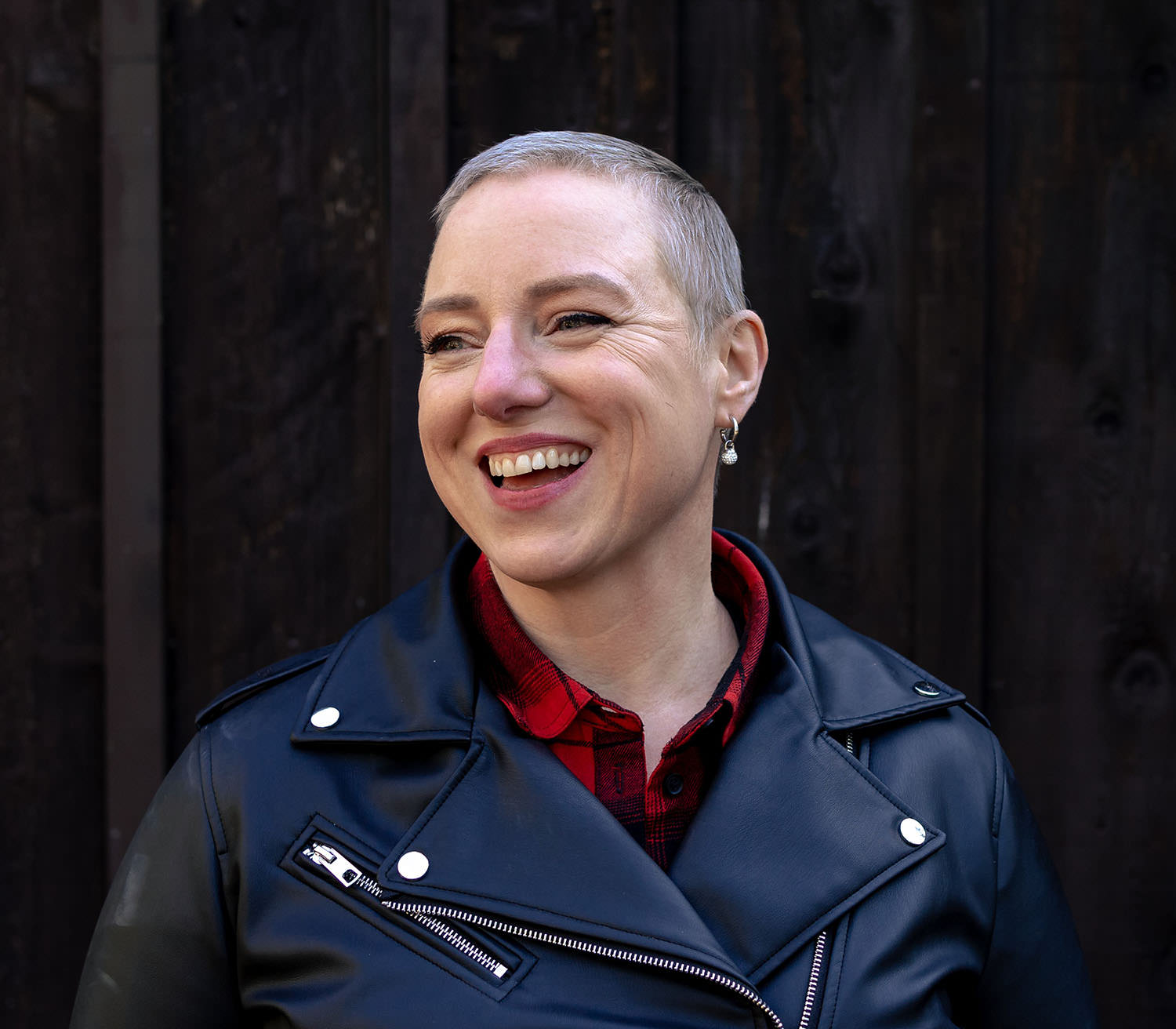 Ann Squires Ferguson isn't your typical interior designer. The CEO of Victoria's Western Design+Build spent the beginning of her career as far from pillows and paint chips as you can get, as a weapons specialist in the Royal Canadian Navy.
She's also not your average ovarian cancer patient. Alerted by mild symptoms, she was incredibly fortunate to catch the disease early and, as a result, is now cancer free. Unfortunately this is not the norm for half the people diagnosed with ovarian cancer — which continues to have poor outcomes and only a 50% survival rate within five years.
"Ovarian cancer is the deadliest of the gynecological cancers. It's often diagnosed in Stage 3 or Stage 4 because the symptoms are very subtle," says Ann. And, unlike breast or cervical cancer, there is no screening test for ovarian cancer, and treatment options haven't improved significantly in over 30 years.
Ann is determined to change this for all the women who come after her. And, as expected, she's not going about it in the usual way.
"Yes, I let my 12-year-old twins shave my head in public," she confirms. "But it raised $26,000 for ovarian cancer research, so it was well worth it." And offing her signature blonde locks (which she had bobbed and dyed pink pre-chemotherapy) as part of the "Breath of Fresh Hair" fundraiser at Downtown Victoria's Fort Common, was a way to take back control from the chaos of a cancer diagnosis, she says.
"I thought, 'If I'm going to lose my hair, then I'm going to own it.' I made the choice. And my kids, of course, loved doing the honours," she laughs.
Ann is also taking ownership of talking about ovarian cancer to increase awareness. Part of the problem, she says, and the reason for late-stage diagnoses, is that ovarian cancer symptoms are often ignored as other reproductive health issues. Ann chalked her own symptoms — extreme fatigue, discharge, bloating and back pain — up to balancing two companies and a busy family and, at 46, perimenopause.
"As women, we are notoriously poor at taking care of ourselves and following up on these things." But it's important to pay attention, and speak up when something doesn't feel right, she says. Women are also reluctant to ask for things, says Ann, but after a cancer diagnosis she no longer has any hesitancies.
"The outpouring of love and support I received was incredible, and I got asked so many times 'What can I do?' My answer: 'Donate to research.' My family was well cared for, we have enough food, flowers and books, if you really want to make a difference, donate to ovarian cancer research."
Because improving ovarian cancer outcomes is not a women's problem, says Ann. "Every single person I know was given birth to by a woman, mothered and cared for by a woman. And every single person I know loves a sister or a wife or a daughter. It's not a women's problem. It's all of our problem."
To learn more about how you can support ovarian cancer research in B.C., contact Fatima Hassam at 604.877.6226 or fatima.hassam@bccancer.bc.ca