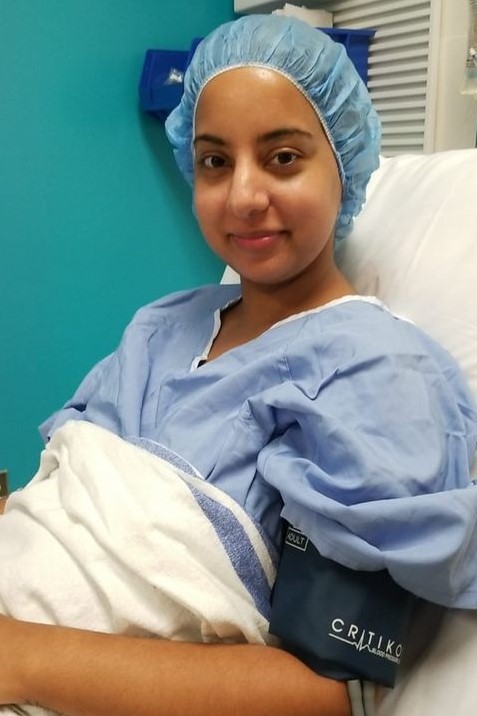 After months of severe pain and increasing symptoms, then 29-year-old Amin Jaswal was diagnosed in June 2019 with Stage IIB glandular adenocarcinoma of the cervix (cervical cancer). Like many gynecological cancers, Amin's was not detectable through a pap test or blood work and was ultimately identified through a vaginal ultrasound followed by a biopsy.
"My first instinct when I was diagnosed was feeling of relief," remembers Amin. "I knew something was deeply wrong for months and finally someone was validating my feelings and my pain and telling me I wasn't crazy. The relief was also associated with hope and it gave me a path forward to fix what was wrong."
Upon diagnosis, Amin began the journey to freeze her eggs and determine the best treatment solution alongside her oncologist at BC Cancer – Vancouver. Due to the rarity of her cancer type, Amin was also met with the difficult news that many of her options were based on limited research studies. The fear of not knowing if treatment would work was hard for Amin but with the support of her doctors a plan was determined and together they forged ahead.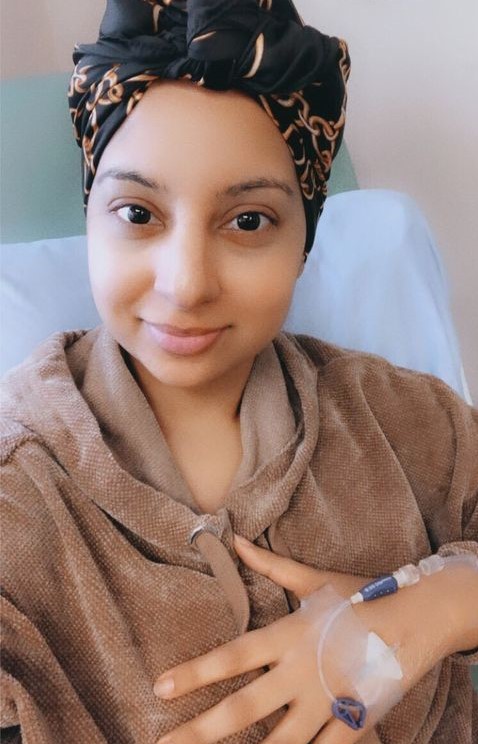 "From the moment I arrived at BC Cancer Agency Vancouver I felt supported, heard and taken care of," says Amin. "All of my oncologists and treatment professionals that helped me were warm and understanding and I'm so grateful for how the system is set up in a way to really support patients."
Once her treatment plan was confirmed, Amin started the grueling journey that saw chemo once a week with daily external beam radiation for five weeks. During that time, doctors were forced to modify her medications to better respond to the chemo, ultimately allowing Amin to return home after each treatment.
Today, Amin is doing well and currently at the five-month remission mark. She is in the process of getting to know her body again and is working through the long-term effects of treatment.
Through her experience, Amin knows the importance of research to help better understand, diagnose, and treat cervical cancer.
"I've learnt that cervical and other gynecological cancers are hard to diagnose until they have progressed," says Amin. "I don't want any woman to go through the pain and suffering I went through in BC or anywhere else. I hope that our community can inform and open a bigger conversation in relation to gynecological cancers and play a larger role in helping to save more lives here in BC."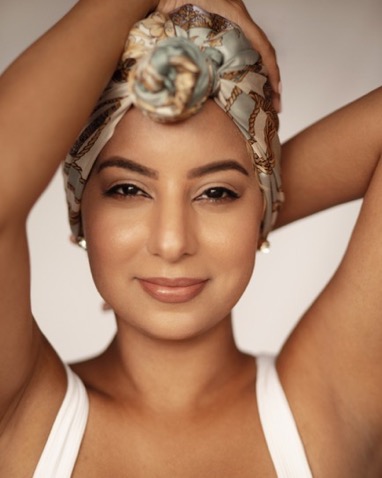 This year, BC Cancer Foundation is committed to breaking down breast and gynecological cancers to change the outcomes for more women like Amin.
To learn more about how you can support please visit: https://bit.ly/38iBzbQ