/
/
/
Clinical trial aims to improve the outcomes for patients with colorectal cancer after surgery
Clinical trial aims to improve the outcomes for patients with colorectal cancer after surgery
The trial will assess whether a simple blood test can detect circulating tumour DNA after surgery to better select chemotherapy for patients with stage III colorectal cancer.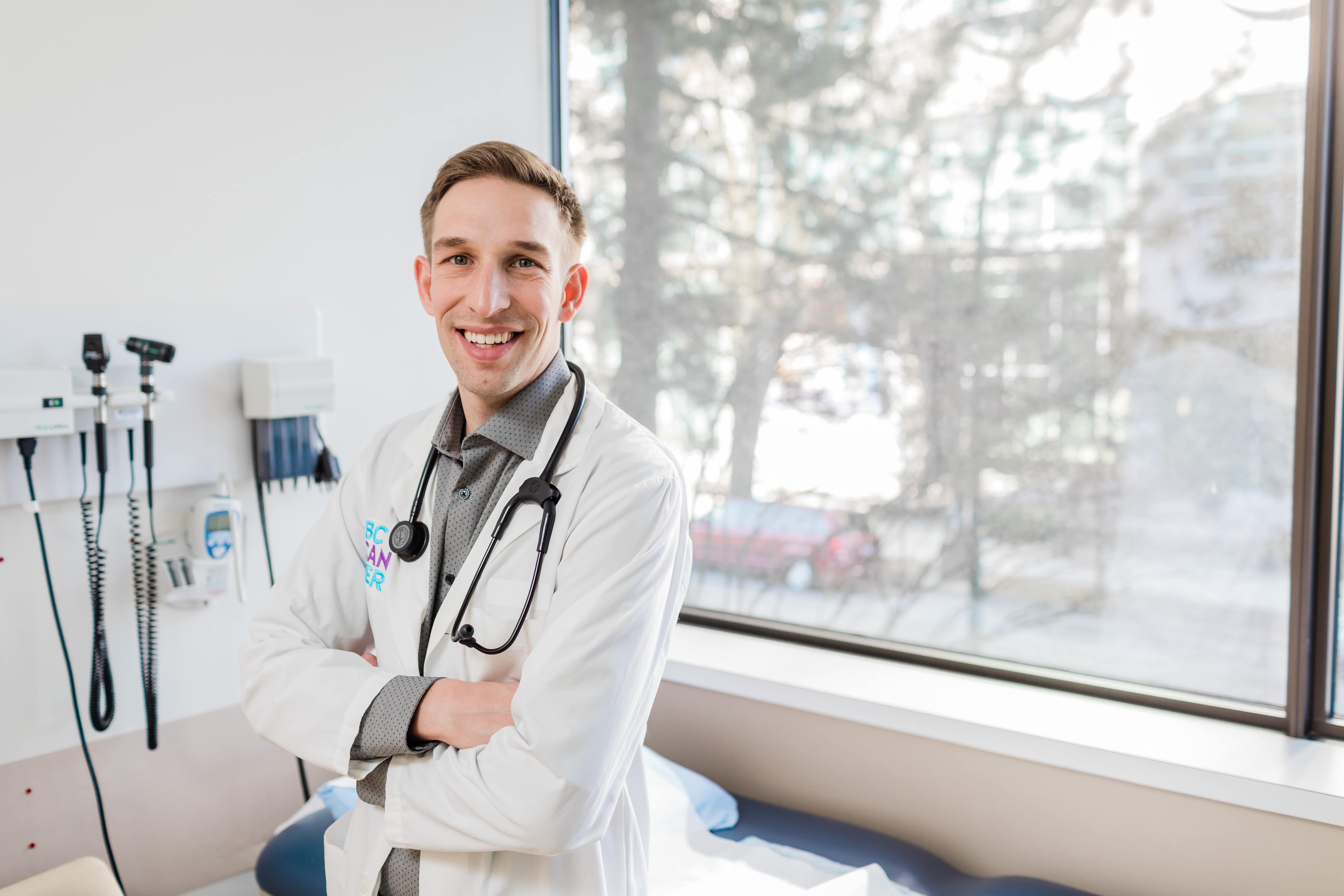 Colorectal cancer is the second most common cause of cancer death in Canada and one-third of patients diagnosed will have cancer that spreads to their lymph nodes. While surgery is often used to treat these patients, half will have the cancer return.
The international clinical trial, which will be run by the Canadian Cancer Trials Group (CCTG) and chaired in Canada by Dr. Jonathan Loree at BC Cancer, is examining whether circulating tumour DNA (ctDNA) found in a blood test can be used to better select chemotherapy and improve the outcomes of patients after surgical removal of their colorectal cancer.
"This clinical trial will evaluate a new blood test to better predict which patients require additional treatments to increase their chance of cure and which patients do not, allowing us to avoid toxic treatments in patients who have a very low risk of recurrence," says Canadian co-chair Dr. Jonathan Loree, medical oncologist at BC Cancer and assistant professor at the University of British Columbia's faculty of medicine.
If surgery was not successful in removing all of the cancer, fragments of cancer DNA (ctDNA) can enter the blood stream. Detecting these fragments after surgery may identify patients most likely to have cancer come back and help determine who should get extra chemotherapy after surgery.
The trial recently received more than $1.4 million in funding from the Canadian Institutes of Health Research (CIHR). This funding will support the Canadian contribution to the DYNAMIC-III/CO.29 international trial, led by the Australasian Gastrointestinal Trials Group (AGITG).
"The DYNAMIC-III/CO.29 trial continues a very successful, decades long collaboration between the CCTG and the AGITG," says CCTG Senior Investigator, Chris O'Callaghan. "This international collaboration has resulted in national and international practice-changing research, improving the lives of patients suffering from a variety of gastrointestinal cancers."
CCTG will oversee conduct of the trial at 35 Canadian centres and Dr. Loree, the CCTG colon cancer chair will lead the trial in Canada as well as oversee important correlative analyses of tissue samples. The overall goal of the international trial is to change the standard of care for treatment after surgery in people with stage III colorectal cancer by reducing unnecessary toxicity due to chemotherapy and improving patient outcomes.
A version of this story was originally published by the Canadian Cancer Clinical Trials Group.