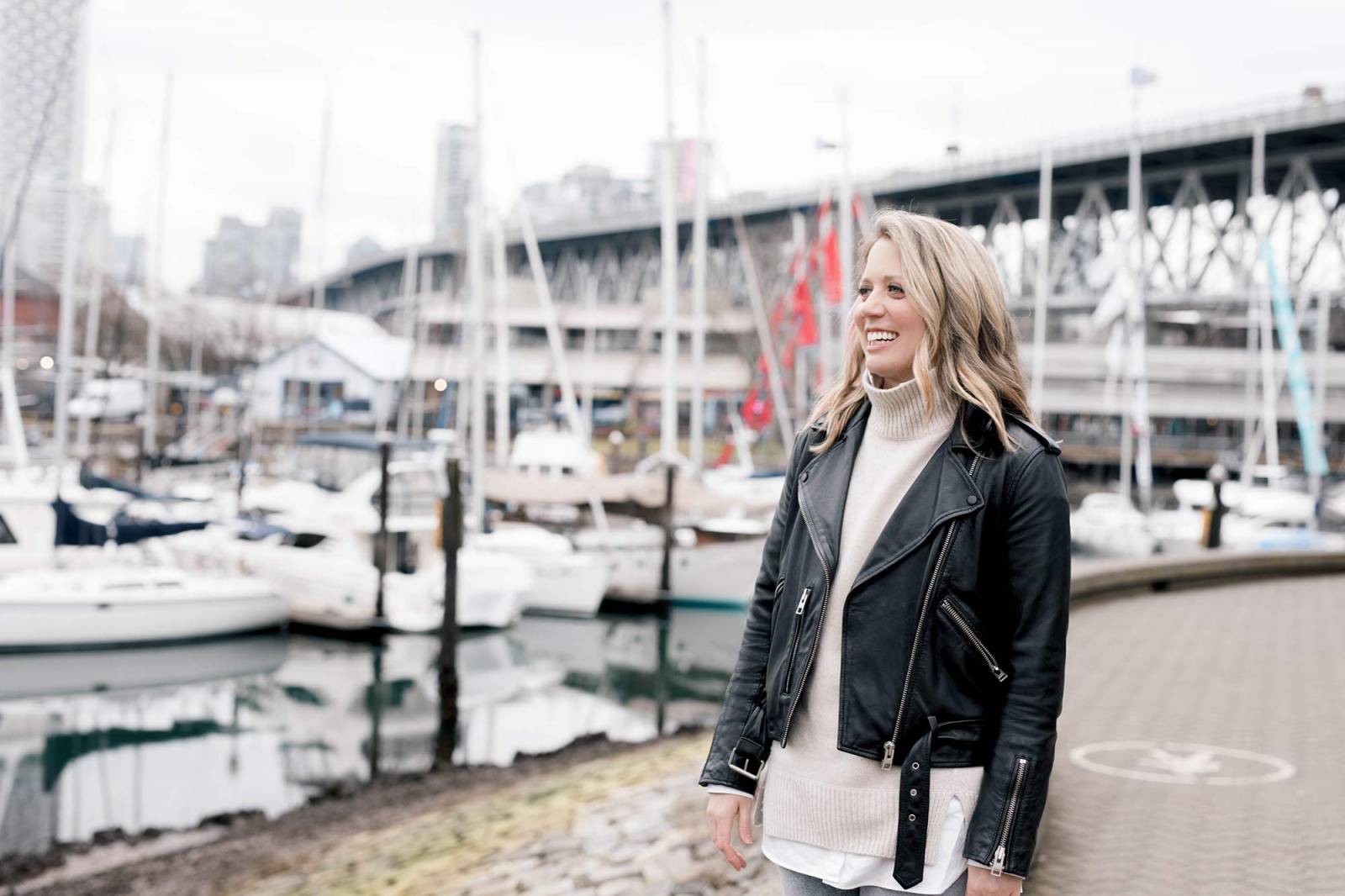 If you're searching for words to describe Natalie Matko Jackson, vibrant, beautiful and positive are just a few that would come to mind. Her warm smile and infectious laugh reflect the healthy and fulfilling life she is focused on leading while facing her challenging reality.
After moving to Vancouver for a job in 2010, Natalie's active life took a drastic turn after she discovered a lump in her breast.
"I had taken part in a fitness challenge, which resulted in me losing body fat and my breasts shrinking." says Natalie, "I originally just assumed that the lump was due to all the pushups. Being only 30, cancer wasn't even on my radar."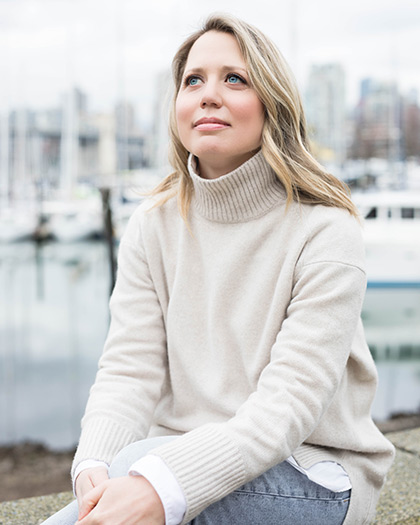 After a couple of months living with the lump, Natalie started to worry that something wasn't right.
While in for her routine pap test, Natalie's doctor checked the lump and immediately referred her to the hospital for a mammogram.
In the span of two weeks, Natalie received three mammograms, three ultrasounds and a biopsy before it was confirmed that she had Stage IIB breast cancer.
Soon after, she started a grueling treatment plan including eight rounds of chemo, two lumpectomies, and 20 sessions of radiation.
While it felt like an uphill battle at times, Natalie's treatment was a success and her cancer stabilized.
Then in 2017, just one month shy of her five-year remission celebration, Natalie returned to BC Cancer because she was feeling off. "I had to lean against walls at work because I was feeling so faint and nauseous," says Natalie. "It was a bit alarming, as I am very in-tune with my body. I just knew something was wrong." It was then when Natalie received the devastating news that her cancer had returned as Stage IV metastatic breast cancer that had spread to her lungs.
Today, Natalie is stable thanks to an innovative clinical trial at BC Cancer, which she has been on for more than two years.
She is a beacon of strength and courage through a challenging time, maintaining a healthy attitude and outlook on her life by staying active and spending time with family and friends, including her involvement as a committee member for the annual Inspiration Gala.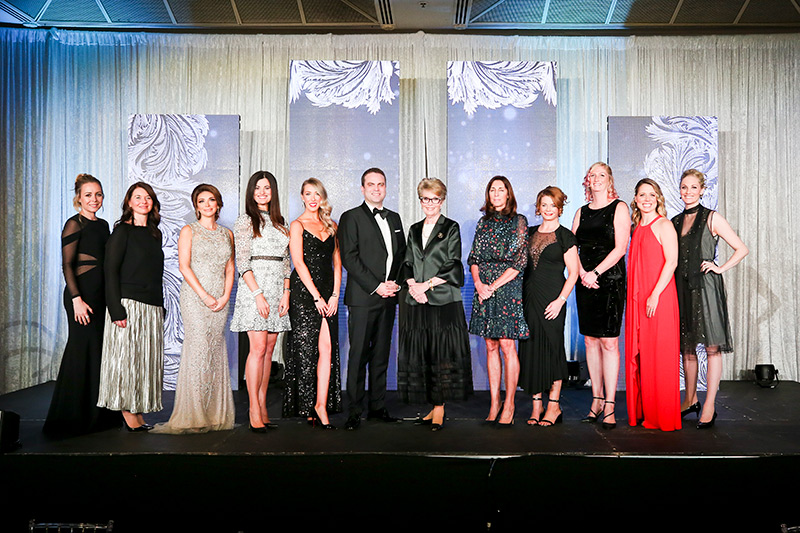 "Being away from family has been one of the hardest parts about my treatment journey," says Natalie. "But thanks to my incredible community, my husband Steve, and the team at BC Cancer, I know I am right where I need to be. I know my family doesn't have to worry about me because I am receiving the best care possible." 
We thank Natalie for sharing her story and being a source of light and strength for many.