Finding purpose in research
I am a postdoctoral research fellow at the Deeley Research Centre located in Victoria, BC, and I am honored to be the guest blogger this month.
I grew up on the Island, in Nanaimo, but decided to cross the pond to complete my undergraduate degree at the University of British Columbia. By that time I had lost several family members to cancer and felt the need to contribute to cancer research in the province. While volunteering at the BC Cancer Research Centre in Vancouver in 2007, I realized that research was the field for me. For the next five years I studied how a cell survival process called "autophagy" interacted with a cell death process called "apoptosis" using fruit flies as a model organism. Despite their small size, these tiny flies hold a tremendous amount of research potential.
After completing my PhD, I found myself back on the Island at the Deeley Research Centre studying autophagy, but in a completely different context. I am now studying how autophagy interacts with the immune system and how this can be adjusted to enhance the immune response against cancer.
In addition to the exciting research going on at the Research Centre, I joined this year's Ride to Conquer Cancer along with several other researchers at the Deeley Research Centre. Our team, called the Cell Cyclists, will be embarking on this two-day, 250 km cycling event from Vancouver to Seattle on August 27th and 28th. All funds raised by this event support the BC Cancer Foundation. Last year our team raised almost $16,000, and we are hoping to double that amount this year!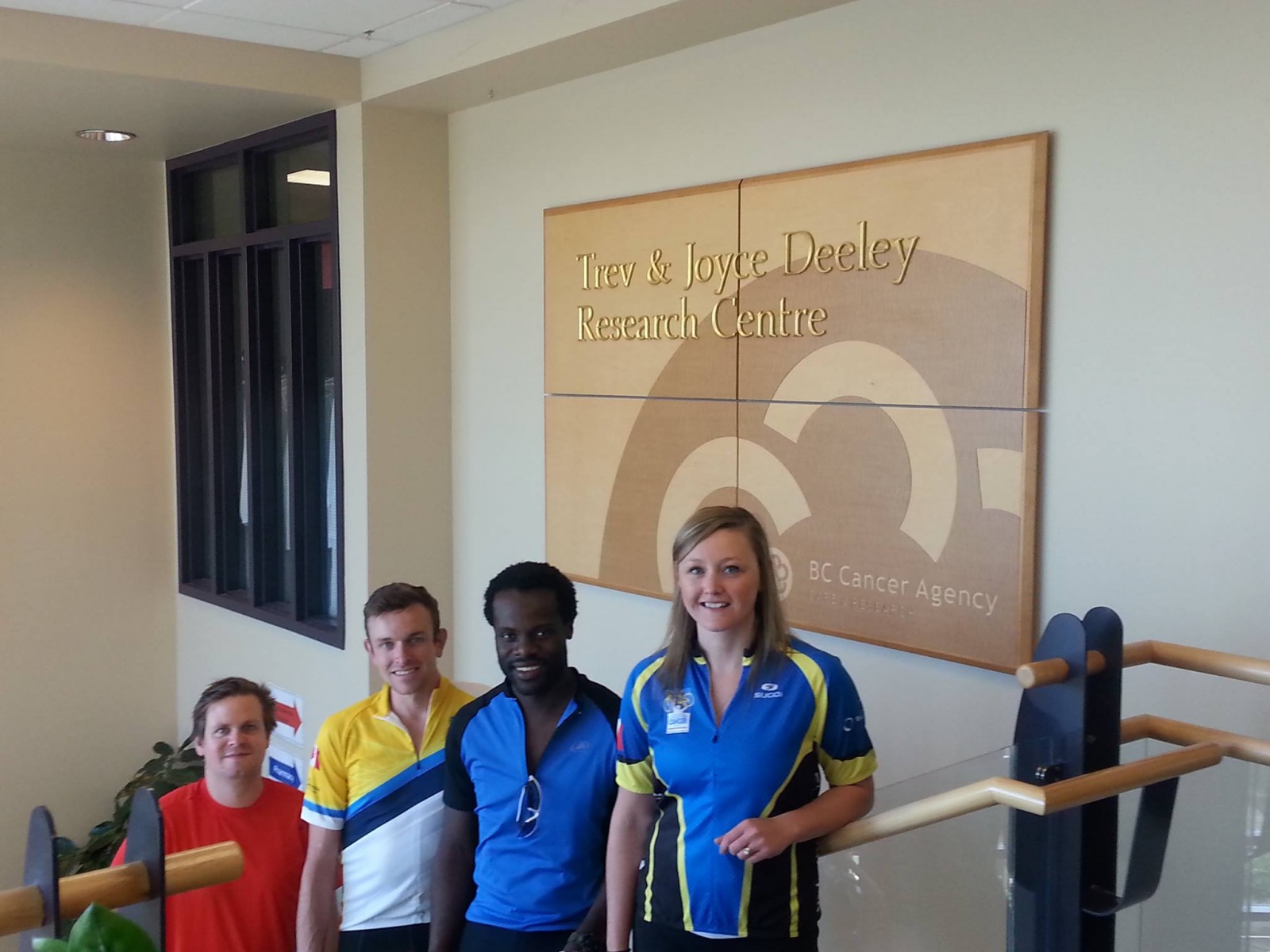 My job is nothing like I could have imagined. It allows me to be creative and innovative, and is a never-ending learning process. Over the next few weeks I hope to give you some insight into my role at the Deeley Research Centre and I'll give updates on the Cell Cyclists fundraising and training progress.
Lindsay