/
/
/
Hope Couture raises $900,000 for Personalized Lymphoma Cancer Research and Care in British Columbia
Hope Couture raises $900,000 for Personalized Lymphoma Cancer Research and Care in British Columbia
Vancouver, B.C. – The BC Cancer Foundation's 2016 Hope Couture, presented by CDN Jade Mine Resources, today announces an incredible $900,000 raised to support important research into personalized lymphoma care at the BC Cancer Agency's Centre for Lymphoid Cancer.
Thanks to all donors and a generous gift of $500,000 from Samuel and Frances Belzberg by way of the Bel-Fran Charitable Foundation, funds raised will support a new Single Cell Genomics Suite at the Centre. The new suite will bring hope to more than1,200 British Columbians that will be diagnosed with a form of lymphoma this year alone.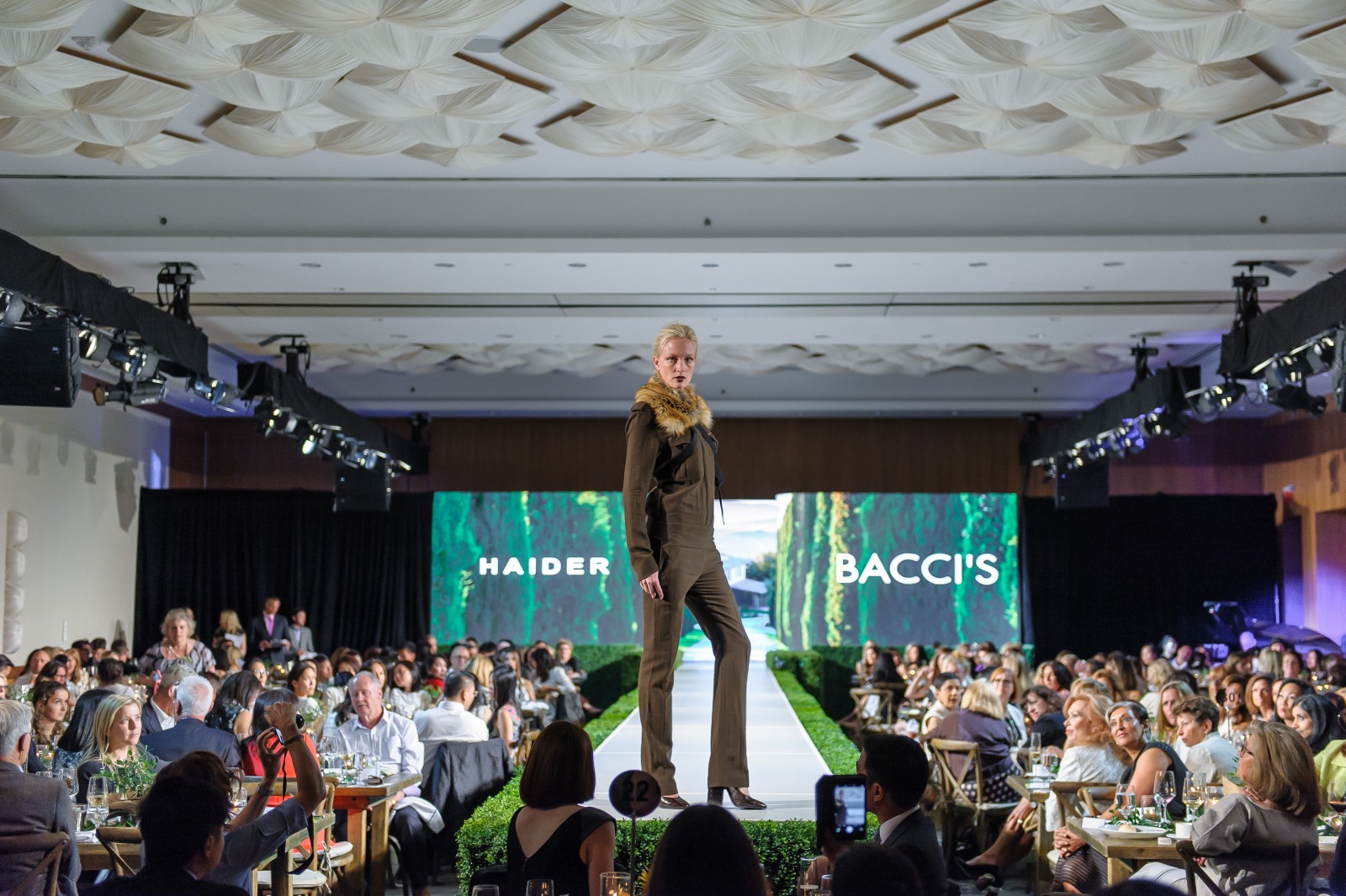 "In the past 10 years, the BC Cancer Agency's Centre for Lymphoid Cancer has become a world leader in lymphoma cancer research and care," says Sarah Roth, President and CEO of the BC Cancer Foundation. "We are thrilled to see Hope Couture play such an integral role in furthering such important work for the benefit of thousands of British Columbians facing lymphoma."
Under the leadership of Drs. Joseph Connors and Christian Steidl, of the Centre for Lymphoid Cancer, and in close collaboration with Dr. Marco Marra, of the Genome Sciences Centre, significant progress has been made in B.C. While newly discovered therapies are improving the outlook for many patients diagnosed with lymphoma, for others, treatment failure remains a reality.
"In the coming decade, our goal at the Centre is to identify the individual genomic factors that contribute to treatment failure and discover new, personalized therapeutic combinations that will ensure success", says Dr. Joseph M. Connors, Clinical Director, BC Cancer Agency Centre for Lymphoid Cancer.
Funds raised at this year's Hope Couture will lead to more lives saved by supporting researchers to study single cell populations to better pinpoint treatment resistance and identify potential therapies, enhancing the lymphoma standard of care in B.C.
Held at the Fairmont Pacific Rim Hotel in Vancouver, the sold-out fashion show and luncheon was attended by more than 380 people, where Vancouver boutique retailers, Bacci's and Boboli, debuted fashions from the fall and winter collections of Chloé, Valentino, Stella McCartney, Giambattista Valli and more.
-30-
Media contact:
Hayley Judge
Communications Specialist
BC Cancer Foundation
c. 604-764-0666
e. hayley.judge@bccancer.bc.ca
The BC Cancer Foundation is the bridge that connects philanthropic support and research breakthroughs in cancer knowledge. As the fundraising partner of the BC Cancer Agency and the largest charitable funder of cancer research in this province, we enable donors to make contributions to leading-edge research that has a direct impact on improvements to cancer care for patients in British Columbia. We fund with the goal of finding solutions. Visit www.bccancerfoundation.com to make a donation or to learn how you can make a difference in the lives of those affected by cancer.
The BC Cancer Agency, an agency of the Provincial Health Services Authority, is committed to reducing the incidence of cancer, reducing the mortality from cancer, and improving the quality of life of those living with cancer. It provides a comprehensive cancer control program for the people of British Columbia by working with community partners to deliver a range of oncology services, including prevention, early detection, diagnosis and treatment, research, education, supportive care, rehabilitation and palliative care. For more information, visit www.bccancer.ca.