How a Ground-breaking Clinical Trial Saved Allison Kelly's Life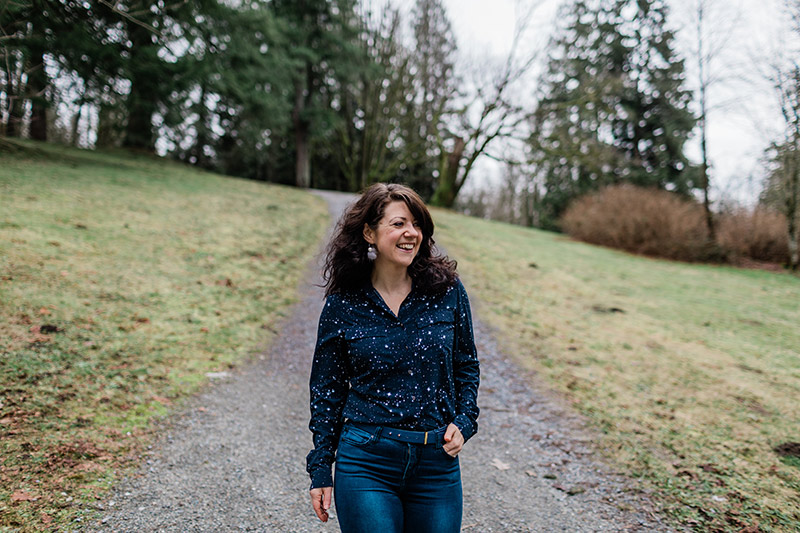 In the summer of 2017, at the age of 36, Registered Nurse Allison Kelly was living a full and active life. It wasn't until she had completed a strenuous back-country hike that she started to notice a pain in her leg. Chalking it up to nothing more than muscle soreness, Allison left for a lake getaway with her twin sister. It wasn't long before she noticed her leg swelling.
As a nurse, Allison quickly identified the swelling as a potential blood clot, which she found odd. Upon her return home, Allison made a visit to the hospital where they confirmed her blood clot.
Unbeknownst to her, that clot was the result of restricted blood flow due to a large ovarian tumour.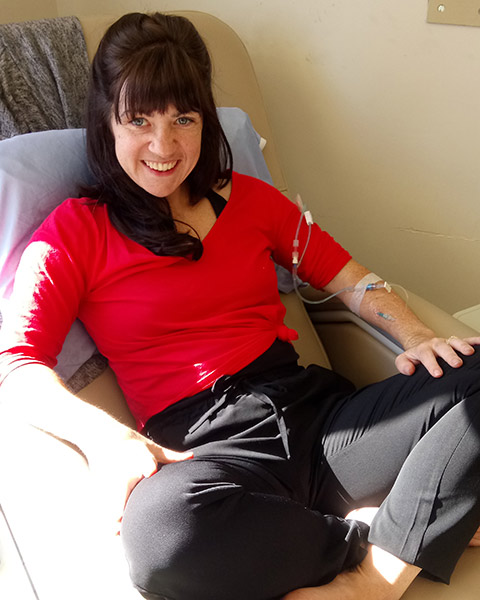 Allison's life quickly became a blur of tests and appointments followed by immediate surgery to remove the mass. During surgery, the clinical team found evidence of further spread. After additional scans and pathology studies, Allison was diagnosed with Stage 4 clear cell ovarian cancer.
Clear cell ovarian cancer is known to have a very low response to chemotherapy, nevertheless Allison was slated to start chemo as soon as she recovered from surgery.
Instead, on her 37th birthday, Allison received a call from BC Cancer to say that she met the criteria to participate in a ground-breaking clinical trial: Checkpoint Inhibitor Immunotherapy for patients with advanced disease for which there is no curative therapy.
Allison's care was transferred to BC Cancer oncologist Dr. Anna Tinker, who specializes in the treatment of gynecological cancers. Taking a leap of faith, Allison received her first dose of immunotherapy on September 15, 2017.
Six weeks later, Allison's tumours had shrunk by an incredible 50 percent.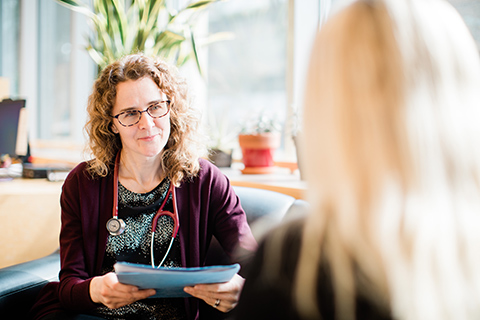 Every scan thereafter showed continued shrinkage, until, 18 months later, a PET scan showed "no evidence of disease."
Today, Allison remains in active treatment and meets with her oncology team regularly to monitor her ongoing successful response.
When asked how she felt about being part of the clinical trial, Allison simply answered, "Cancer took away my ability to provide care for others. Participating in this trial is my way of helping other women who will face this diagnosis, by providing hope that outcomes like mine are possible." Allison highlights, "I want people to know that the research being done in immunotherapies at BC Cancer is working. I am living proof of it."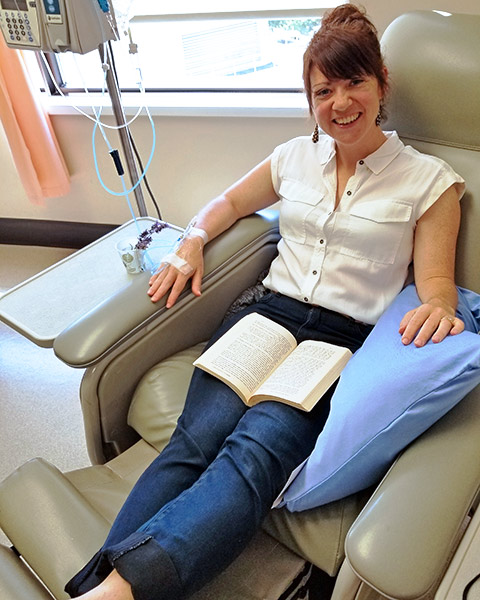 Amidst the uncertainty of the diagnosis, Allison married her now-husband who she had been dating for just six months when she was diagnosed. They will celebrate their second anniversary on February 10. According to her, "Falling in love is the best thing you can do for your health."
"Thanks to BC Cancer, I have a future," says Allison. "I don't know what it will look like, but I know it involves living life to the fullest."