How targeted drugs can improve colorectal cancer outcomes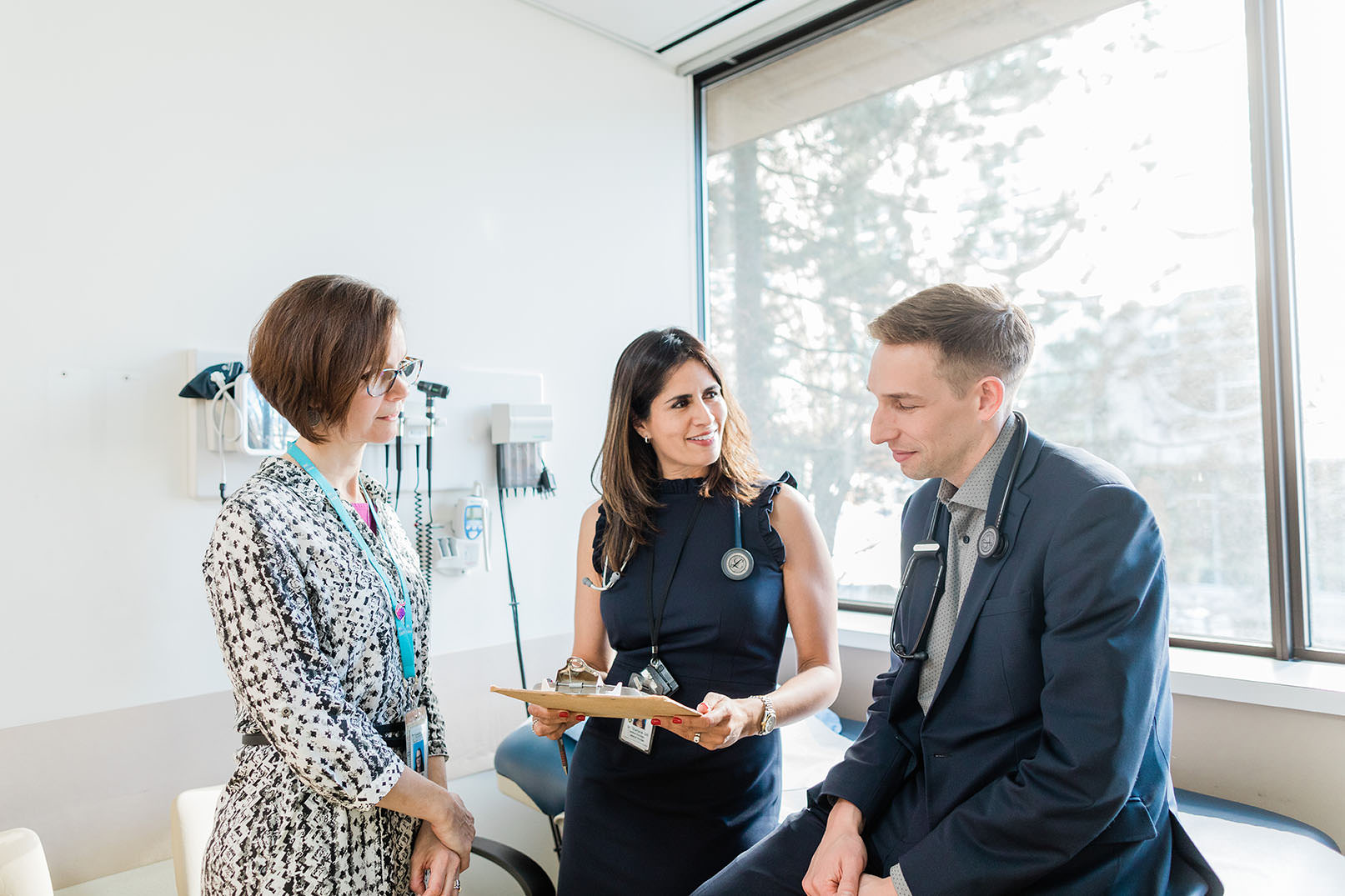 In addition to the research I mentioned last week, we are also enrolling patients in clinical trials focused on improving outcomes.
For example, we have a trial evaluating targeted drugs for patients with a particular mutation in their colorectal cancer called BRAF V600E.  BRAF mutations are noted in five to ten per cent of patients with metastatic colorectal cancer.
Colorectal cancers with this mutation are much more aggressive. Patients with it generally have a poor prognosis. We are part of a large international effort to see if we can develop better treatments for patients with this mutation that target the mutation.
Our hope is we can use this knowledge to identify these abnormalities earlier and provide more effective therapies.
How donors make a difference 
Last Saturday, over 120 patients and donors came together to learn about the latest advancements in colorectal cancer care at our education forum, hosted by the BC Cancer Foundation.
It was inspiring to see this mix of attendees, and to share with them how the future of care is changing rapidly for the better.
Indeed, much of the progress we're making to improve patient outcomes is thanks to the generosity of donors to the BC Cancer Foundation.
This progress, specifically in reference to the development of liquid biopsies that I mentioned in my last blog, wouldn't have been possible without their support.
 Raising awareness and funds through The Ride 
Foundation donors give us the ability to ask questions regarding treatment and build the preliminary data to build a grant. This in turn, provides us with information to launch clinical trials and translate those findings into the clinic for patients.
I strongly believe in the importance of philanthropy. That's why I'm starting a team for the upcoming British Columbia Ride to Conquer Cancer, benefitting the BC Cancer Foundation.
Last week, I mentioned liquid biopsies have the potential to improve patient care, reduce harm from painful biopsies, detect cancer earlier and improve treatment and outcomes.
Through The Ride, we hope to continue to further raise awareness and funds to bring liquid biopsies into the clinic for patients across British Columbia.
The future of colorectal cancer care 
My hope for the future of colorectal cancer care is we'll get better at picking the right treatment for the right patient.
The cost of genomic sequencing has gone down considerably and this is now something we are able to provide for more patients.
Over the next five to ten years, I expect technologies like liquid biopsies and the targeted treatments to go along with them will make their way into standard of care practice, providing a much better chance for those facing the disease.
I also hope we'll continue to build awareness of colorectal cancer.
Traditionally, people haven't been all that comfortable talking about cancers below the waist.
But the more people know about it, the more people will get tested, reduce their risk and increase their chances of survival.
Thank you for tuning into my blog for Colorectal Cancer Awareness Month.
Best,
Dr. Loree