How the Tech Community can Accelerate Cancer Research
 Kristine Steuart is a member of the BC Cancer Foundation's Beyond Belief campaign cabinet, and founder and former CEO of Allocadia.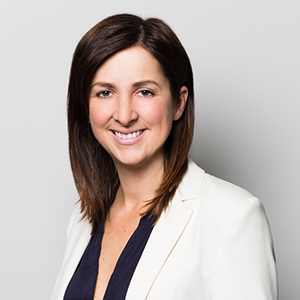 Throughout my career in B.C.'s tech sector, one thing has always been apparent and frequently reaffirmed: our community knows how to find solutions beyond what others consider possible.
Now we have the chance to bring that same drive and spirit of innovation to advancing the future of cancer care and research in B.C.
I first became involved with the BC Cancer Foundation last year after a close friend of mine, who works as an oncologist at BC Cancer, reached out and asked if I would be interested in partnering with the Foundation to help raise awareness for their work across my network.
In a sad, but timely reminder of the prevalence of cancer, the next morning my dad called – my aunt, only 60 years young and newly retired, had recently been diagnosed with cancer. She passed away unexpectedly that night.
Many can relate with their own experiences of pain and loss from this disease. The stark reality is one in two of British Columbians will face cancer in our lifetime and rates are expected to rise by 35% over the next decade.
But we aren't powerless. Rather than sitting on the sidelines, this is an opportunity to take action.
I am excited to introduce Tech Believes – a fundraising campaign uniting B.C.'s tech community in support of the BC Cancer Foundation. Tech has always been about moonshot thinking and treating barriers as challenges to overcome. That's what this campaign is about activating paradigm-shifting cancer care innovation and advancement. Our goal is to raise $1M toward the purchase of a new cyclotron that will push research forward, and bring new hope to those facing cancer.
Cyclotrons are used to make the radioactive isotopes used in PET/CT diagnostic imaging and radiopharmaceutical therapies. And researchers use radioisotopes as they work to develope more effective, life-saving treatments.
BC Cancer has one cyclotron that serves over 10,000 patients each year across the province. With demand for cancer care expected to increase 60% over the next decade, expanding their capacity is essential to ensuring access to care and stability in the cancer system.
I've mentioned the negative, now let me share some positive numbers. There are 11,000 technology companies and 250,000 tech sector individuals in B.C. If just 5% of individuals contribute $50 each, and 5% of companies contribute $1500 each, we can raise an incredible $1.5M. And every dollar makes a difference. Whether you participate as an organization or an individual, we can make a profound impact if we take action together.
BC Cancer has been a global leader in cancer research and care for decades. This is where we can support them as they go even further.
By creating a strong connection between the BC Cancer Foundation and British Columbia's booming tech sector, there is no limit to what can be achieved. The more we innovate here, the more we increase efficiency, affordability, and access for everyone across the province. We collect better data, identify gaps, and make breakthroughs that each put us a step closer to a world free from cancer.
The Tech Believes initiative offers an unprecedented opportunity for our community to bring new hope to individuals and families facing cancer. There is no limit to what can be achieved when passionate people come together to make a difference, and I believe that as a sector we can do just that.
Learn more about supporting Tech Believes.