It takes a team to deliver great care
I recently accepted the role of Medical Director at the BC Cancer Agency's Fraser Valley Centre. There are six such Centres across the province, and each now has a Medical Director that works closely with an Operations Director to oversee cancer care.
Cancer care is complex and each Centre has many affiliated health care professionals working together—medical oncologists, radiation oncologists, pain and symptom management physicians, gynecologic surgical oncologists, dermatologists, oral oncologists (dentists), nurses, pharmacists, counsellors and psychiatrists, nutritionists, clerks, administrative assistants, care aides, physicists, radiation technologists, data coordinators, volunteers, and many others.
Despite the complexity of the system, our goal is to coordinate our efforts, so our team can provide the best possible care to our patients. The BC Cancer Agency establishes the province-wide goals and standards for cancer care in the province, and locally we strive to deliver that care relying on a team of dedicated professionals at the Fraser Valley Centre, and with close ties to our local health authority.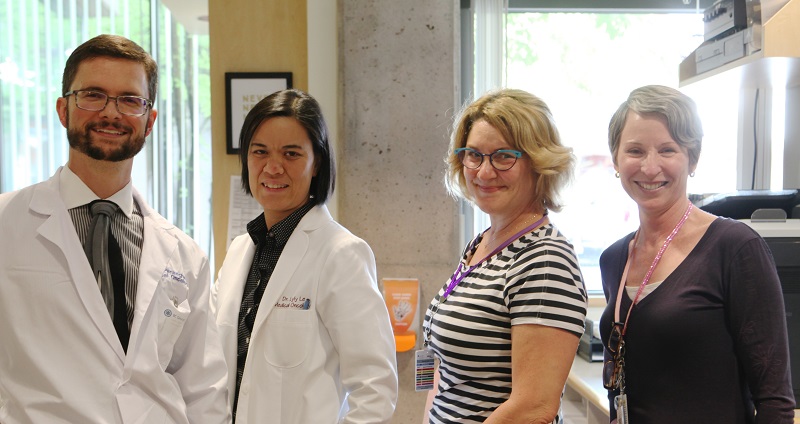 Cancer care is more than just delivering chemotherapy and radiation—those therapies are just one part of a cancer patient's journey that often starts with primary care delivered by the family doctor and nurses, and then often involves surgical and other specialized physician care.
Along the way patients rely upon many services that are provided by local hospitals such as surgical services, diagnostic imaging, lab services and pathology, to name just a few.  As the Medical Director, I hope to strengthen the already strong working relationships we have within our own Centre, and to partner closely with our affiliated health authority to serve our patients.
We do face challenges, and in my next post I will let you know about the exciting expansion project that is about to start at the Fraser Valley Centre that will allow us to meet our growing needs.
Gary