A Love Never Lost: Isla Haywood's Story | Lose the Booze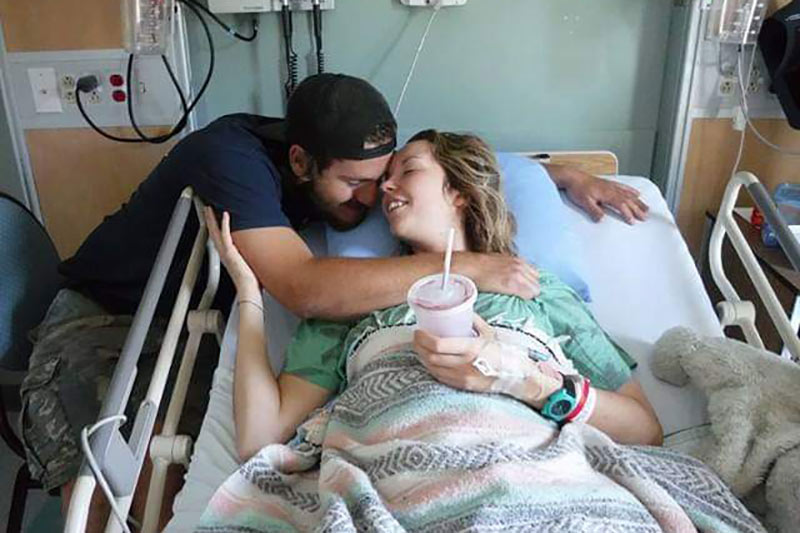 24-year-old Isla Haywood lived a healthy and full life with her boyfriend Mike Brady. Then she began to experience odd symptoms such as migraines, irregular sensations of metallic smells and a reoccurring sense of déjà vu. Two months after her first symptoms, Isla's life changed when she fainted in a coffee shop.
A MRI in Vancouver confirmed that Isla was facing grade IV multiform glioblastoma brain cancer. Her prognosis was bleak and she was given just months to live. This news came as a devastating blow to both Mike and Isla's family.
Just one short year after diagnosis the cancer took Islas young life in the summer of 2017.
Today, Mike is sharing his story about Isla's journey and how he continues to honour her memory.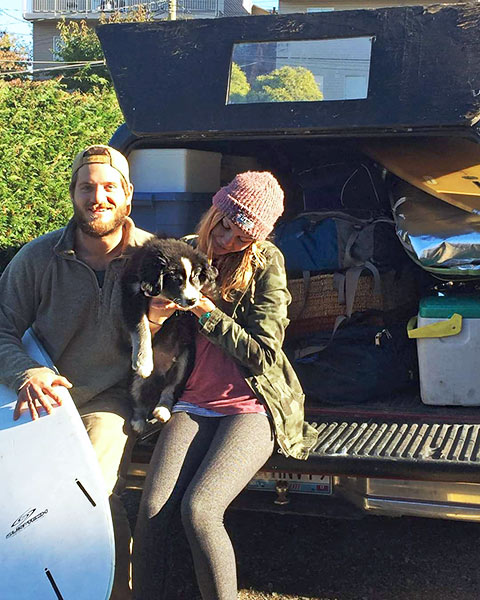 "Even before we knew the diagnosis, I couldn't understand why everything was happening to Isla. Someone so inherently good was suffering and I was struggling to find answers," says Mike. "Once we learned it was an aggressive form of cancer, Isla became dedicated to living out her remaining days with happiness and hope. Something I will forever admire about her."
After a range of treatment options at BC Cancer, Isla focused on surrounding herself with things that made her happiest – yoga, cooking, cuddling her new husky puppy and mastering new card games. The highlight of those times, remembers Mike, was when the couple lived in Ucluelet along the coast and Isla decided to go for a cold-water surf after her diagnosis.
When asked about her treatment at BC Cancer, Mike reflects on the overwhelming support they experienced from the medical teams. "It's evident that everyone in the BC Cancer Community are outstanding people and that truly care about each patient's journey," says Mike. "Their support, along with the ability to be realistic made it easier for us to prioritize what needed to be done and when to do it."
For the last two years, Mike has been committed to keeping Isla's spirit alive through his participation in the Foundation's annual Lose the Booze event that raises funds for cancer patients in BC. This year, Mike's fundraising efforts put him at the top of the fundraising charts, raising over $2,500 for BC Cancer!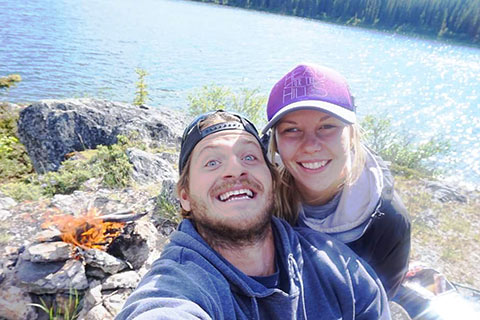 "Isla taught me how deeply you can love someone, that you would be
willing to do anything necessary for them. So when asked why I'm raising funds for BC Cancer Foundation, my response is simple: why wouldn't anyone do this for the person they love?"
We thank Mike for sharing Isla's story and for participating in our Lose the Booze challenge again this year. To learn more about how you can get involved, visit our website: https://bit.ly/32ylDNW.