Lumber Titan's Legacy of Supporting BC Cancer Lives On
In addition to growing his lumber empire, Asa Johal, was a leader in the Sikh community who believed in using his success to help others. Now his family are continuing his philanthropy — and encouraging others to follow in his footsteps.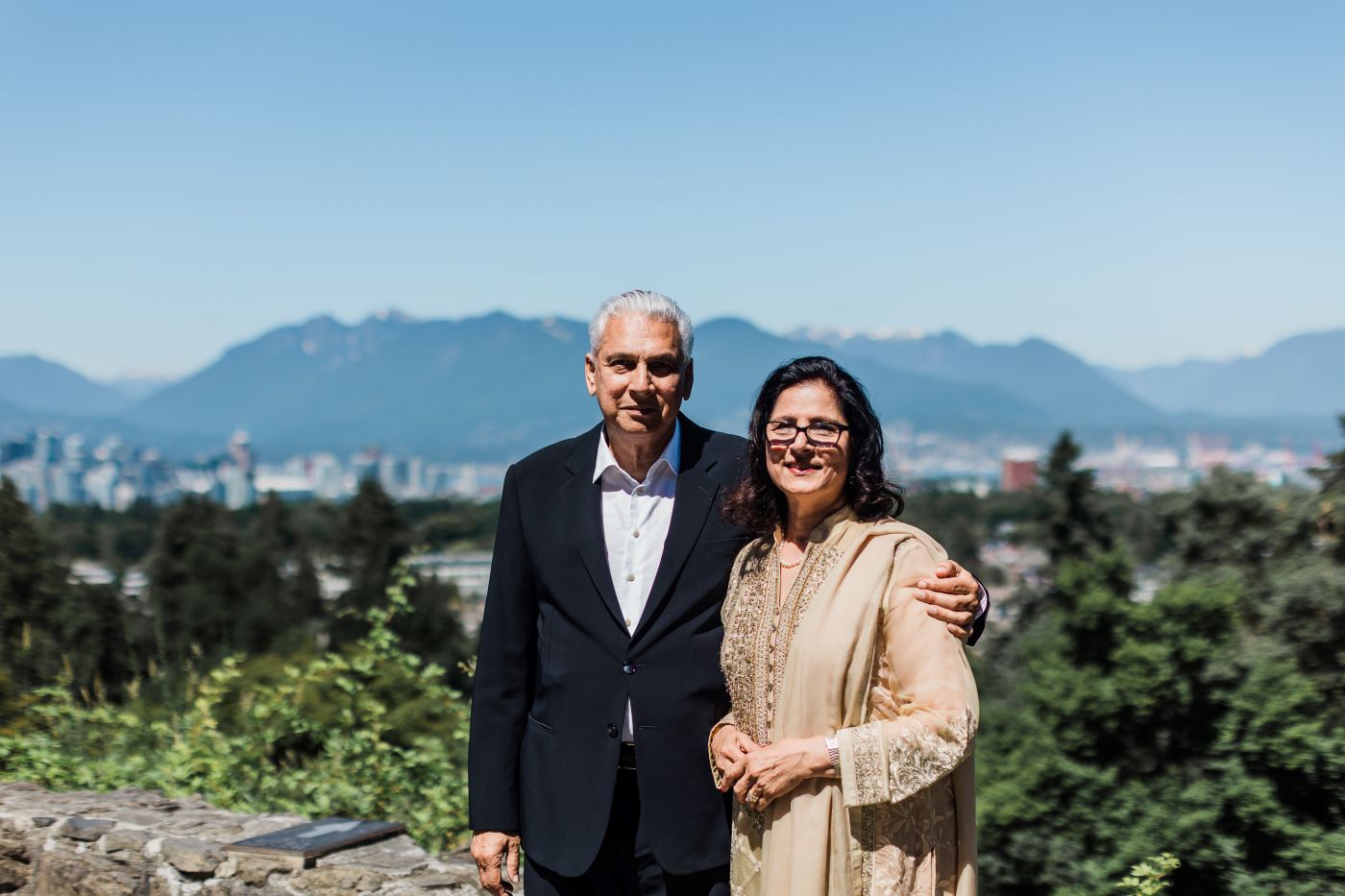 When Darcy and Manjit Johal's 10-year-old granddaughter Mikaela was assigned a school project to do a speech on someone she admired she immediately chose her "Babaji," her great-grandfather, Asa Johal. The family patriarch (Darcy's father) passed away in 2021, leaving a giant void in the Johal family and the Indo-Canadian community.
Mikaela proudly told her class of Asa's early struggles. He came to Vancouver from India as a toddler in 1924, the Depression decimated his family financially, and forced him to quit school at 14 to work in a sawmill.
By the time he died, just shy of his 99th birthday, he had grown that 25 cents-an-hour job into Terminal Forest Products (B.C.'s largest independent lumber company), received an honourary doctorate in law from UBC, was appointed to the Order of Canada and B.C. and (with his wife, Kashmir, leading the charge) donated millions to wherever it was needed most.
Asa's endless beneficiaries included a girls' school in his home village in Punjab, the Sikh Temple in Richmond (which he founded), local hospitals, children's charities and the BC Cancer Foundation.
"He never said 'no,'" says Manjit, adding, "It didn't have to be personal to Dad — if it meant a lot to the person asking, that was reason enough to give." (She recalls a stranger who boldly wrote asking for the down payment on a house, and the Johal family half-jokingly wondering if they should pluck the letter from the pile on his desk, just in case it moved Asa to write a cheque.)
BC Cancer sat particularly close to his heart. Asa was diagnosed with prostate cancer in 1996, and was grateful for the care that enabled him to continue to helm the company he loved for 20 more years.
"He went back to work after a week. This guy," says Darcy (speaking of his own more recent prostate cancer diagnosis) was in bed for two months."  Not true, scolds Manjit, "Dad was out for six weeks. We had to tie him down but …"
"He was like a general," says Darcy. Up at 5 a.m. every day in order to drive to Washington to check on the plant there until he was 89. He didn't officially hand over the company to Darcy until he was 96.
In addition to his success, Asa lived by the Sikh principle of sharing and giving back, says Manjit. "Even his name, 'Asa,' means hope, which he gave to so many people."
He proved that through hard work, anything is possible, says Darcy, and not only would he have wholeheartedly believed in the most ambitious healthcare fundraising campaign in B.C. history, he would have been first in line to support it.
In honour of Asa, Darcy and Manjit Johal are matching donations to the Beyond Belief Campaign, from now until Oct. 31, up to $1 million.  Donate now and double your impact.