New research underway to improve colorectal cancer outcomes
Hello,
My name is Dr. Jonathan Loree. I'm a medical oncologist at BC Cancer, specializing in gastrointestinal cancer treatment and research.
It is my first time blogging for the BC Cancer Foundation. This month is Colorectal Cancer Awareness Month, and I'm excited to share with our community the latest advancements in this field.
Colorectal cancer remains one of the most common and lethal cancer types in our province, affecting close to 4,000 British Columbians every year.
Promising new research now underway is helping us understand the disease and how it develops in different patients. This knowledge will, in turn, help us create more effective treatments and improve outcomes and longevity for those diagnosed.
Over the next few weeks, I'll discuss these research initiatives in more detail and how they hold tremendous potential for families across our province.
First, I'd like to introduce myself and touch on my role at BC Cancer.
My journey to science, medicine and research
I grew up in Lethbridge, Alberta. Both my parents were teachers and instilled in me a love of learning.
I first became interested in science in high school and started an undergraduate degree in biochemistry. But it wasn't until I was in second year of university that I really understood the power of research to transform patient lives.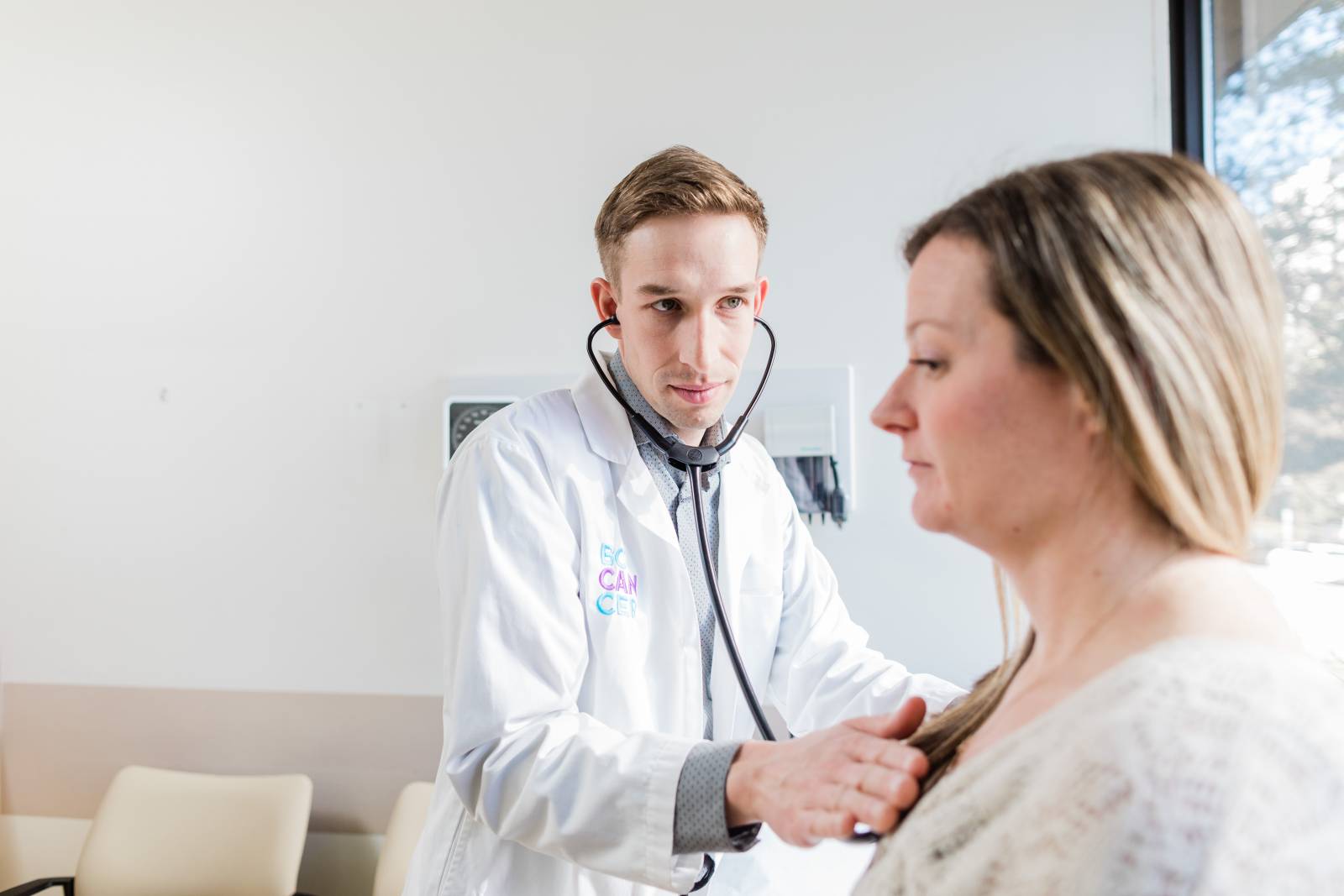 I was working in a cancer genomics lab and I witnessed the interaction between scientific research and clinicians and how they applied that research to improve outcomes for patients in the clinic.
This type of research – known as translational research – inspired me to pursue a career in medicine.
After studying biochemistry at the University of Lethbridge, I went on to pursue my medical doctorate at the University of Alberta.
After this, I pursued specialized studies in medical oncology and gastrointestinal translational research at BC Cancer and MD Anderson in Houston, Texas.
Since then, the majority of my research has been translational: it focuses on how we can take things from the lab to the bedside of patients.
It is, in essence, research in action, directly benefitting those facing this disease.
My role and day-to-day at BC Cancer
BC Cancer is a fantastic place to work.
I love coming to work each day and collaborating with colleagues who aren't only my friends, but also among the brightest minds in their field.
BC Cancer is also well known when it comes to genomics research. This research allows us to understand the genetic code of cancers, specific to each patient, and offer treatment options specific to the patients we treat.
Being able to apply this research and existing technological capacity to gastrointestinal cancers enables us to pursue research that helps personalize our therapies.
As a result, we're able to address issues we wouldn't otherwise be able to do, and apply these solutions to clinical scenarios, directly improving the lives of patients today.
Being a medical oncologist and researcher, my time is split between treating patients in the clinic, teaching at the medical school, participating in tumor boards and leading clinical trials across our province and country.  I'm also the co-chair of the gastrointestinal outcomes unit with Dr. Sharlene Gill.
There are a number of studies that we are spearheading that are helping in the quest to better understand and treat this disease.
Next blog, I'll tell you more about them.
Until then,
Jonathan