New study: Colorectal cancer cases climbing in young people
I mentioned last week that a number of exciting developments are taking place for colorectal cancer research and care.
Our hope is that through these projects, we'll be able to better understand this disease, with the end goal of improving outcomes for the roughly 4,000 diagnosed every year in British Columbia.
Today, I'll tell you a bit more about these developments.
new trial provides deeper insight on treatment plans  
We recently completed a cross-Canada clinical trial testing immunotherapy for colorectal cancer. Previously, it has been shown that immunotherapy works for the five per cent of colorectal cancer patients who have an abnormality called microsatellite instability (MSI).
However, it hasn't previously been shown to work in the other 95 per cent of patients.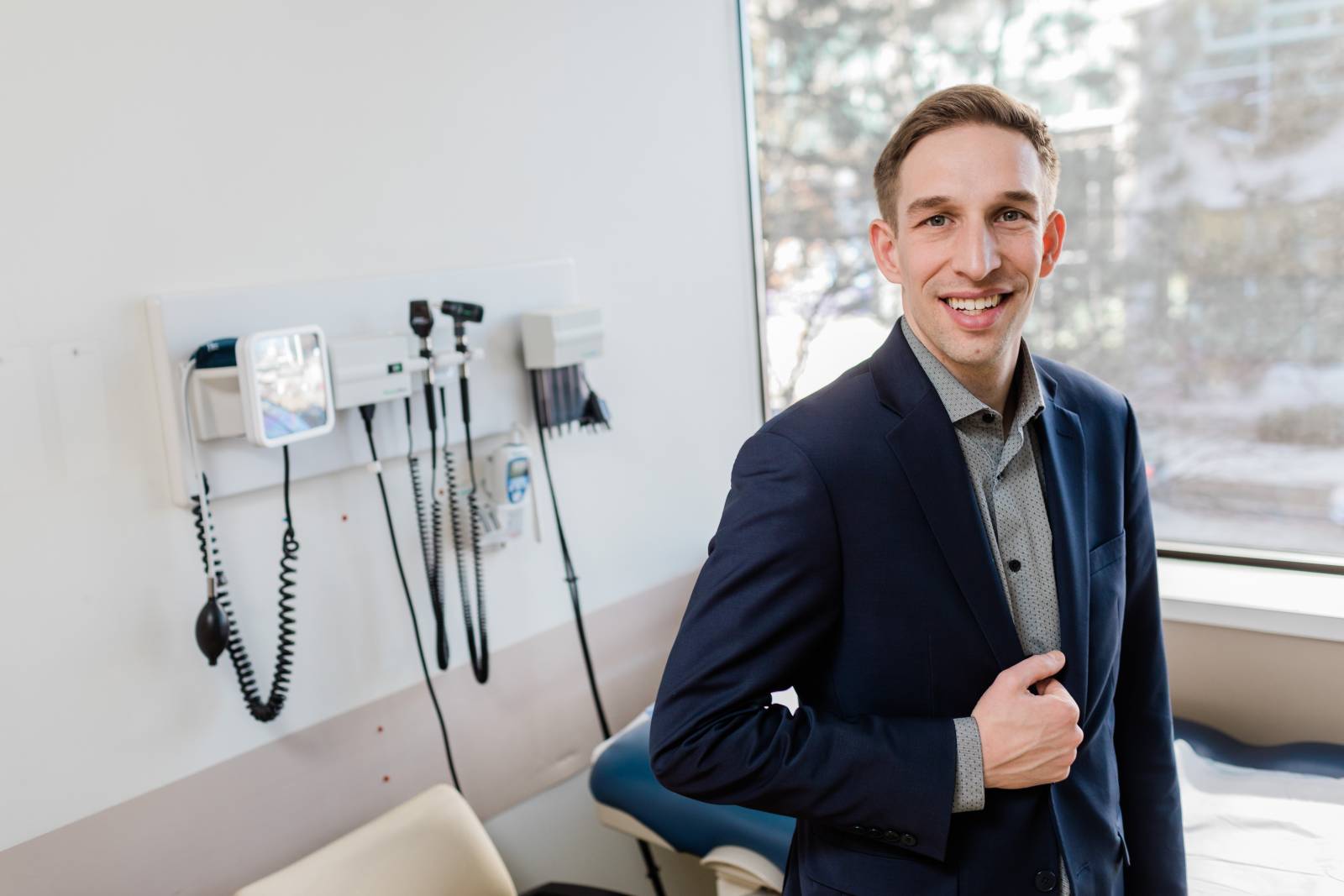 We now have the results of the trial, which spanned several years. It showed that immunotherapy had a small effect on the overall group, comprised of 180 patients.
Still, we found that some patients responded better to the treatment than others.
This is critical.
We are now working on analyzing the blood and tumors from patients who were on the trial to see if we can identify a marker. This will enable patients to benefit more from immunotherapy.
Moving forward, this will provide better insight into the disease, allowing us to pick the right patients to treat with immunotherapy.
how we can use a single blood drop to determine risk and treatment 
Another area I am very excited about is the ability to use "liquid biopsies" to characterize a patient's tumor. Liquid biopsies are, in essence, a simple blood test.
These tests are used instead of a standard tumour biopsy, typically done through surgery. In doing so, we can gain a detailed understanding of the patient's cancer, with little harm to the patient.
Standard biopsies, being surgical in nature, can be quite invasive, painful and costly and limited to sampling cancer cells in only one spot.
With the patient's blood, we can detect their cancer's mutations and understand what is driving the disease in their body and how it might respond to different therapies.
This in turn, allows us to develop targeted therapies specific to disease, which is unique to every patient, and better predict their responses to treatment.
Further, we can continue to conduct tests throughout the course of the treatment journey with little risk to the patient, enabling us to continue to fine-tune our approach to their disease or change tactics when one treatment stops working.
Using knowledge gained from liquid biopsies and genomics, we are specifically looking at immunotherapy and how it can treat colorectal cancer cases and potentially improve outcomes.
New study shows colorectal cancer on the rise in young people
Another recent initiative I've been working on is a new study that came out this month detailing early onset colorectal cancer. The results from the study show that cancers in patients of different age groups have different mutations, and are driven by distinct abnormalities.
The research, published last week in CANCER, a peer-reviewed journal of the American Cancer Society, is based on more than 36,000 colorectal cancer patients.
It shows that those diagnosed between the ages of 20 and 50 with colorectal cancer exhibit different clinical and genetic features than those diagnosed after 50 years of age.
The study also found those diagnosed between 18 and 29 years of age had different clinical and genetic features than other early onset patients who were younger than 50 years of age.
Previously clinicians grouped patients <50 years of age together, however our study shows that there are distinct subgroups and that extremely young patients need to be considered separately.
The rate of early onset diagnoses are steadily climbing over the past 20 years, while the incidence of colorectal cancer in those 50 years of age and older are falling.
This change in demographics is important and we need to raise awareness about colorectal cancer in this young group of patients who may not notice early symptoms.
Education is essential for everyone and it's part of the reason we're also working on a study with Dr. Mary De Vera from the University of British Columbia to understand the information needs of patients with colorectal cancer.
Join us for Colorectal Cancer Education Day at bc cancer 
Speaking of education, I also wanted to tell readers about our upcoming Colorectal Cancer Education Day. We're hosting an information session highlighting an overview of colorectal cancer, treatment information, and nutrition advice on March 23, 2019.
Next week, I'll share with you how Foundation donors are propelling our success in developing new treatments for patients.
Thanks for tuning in.
Jonathan