Nutrition in the New Year: The Role of Diet in Cancer Prevention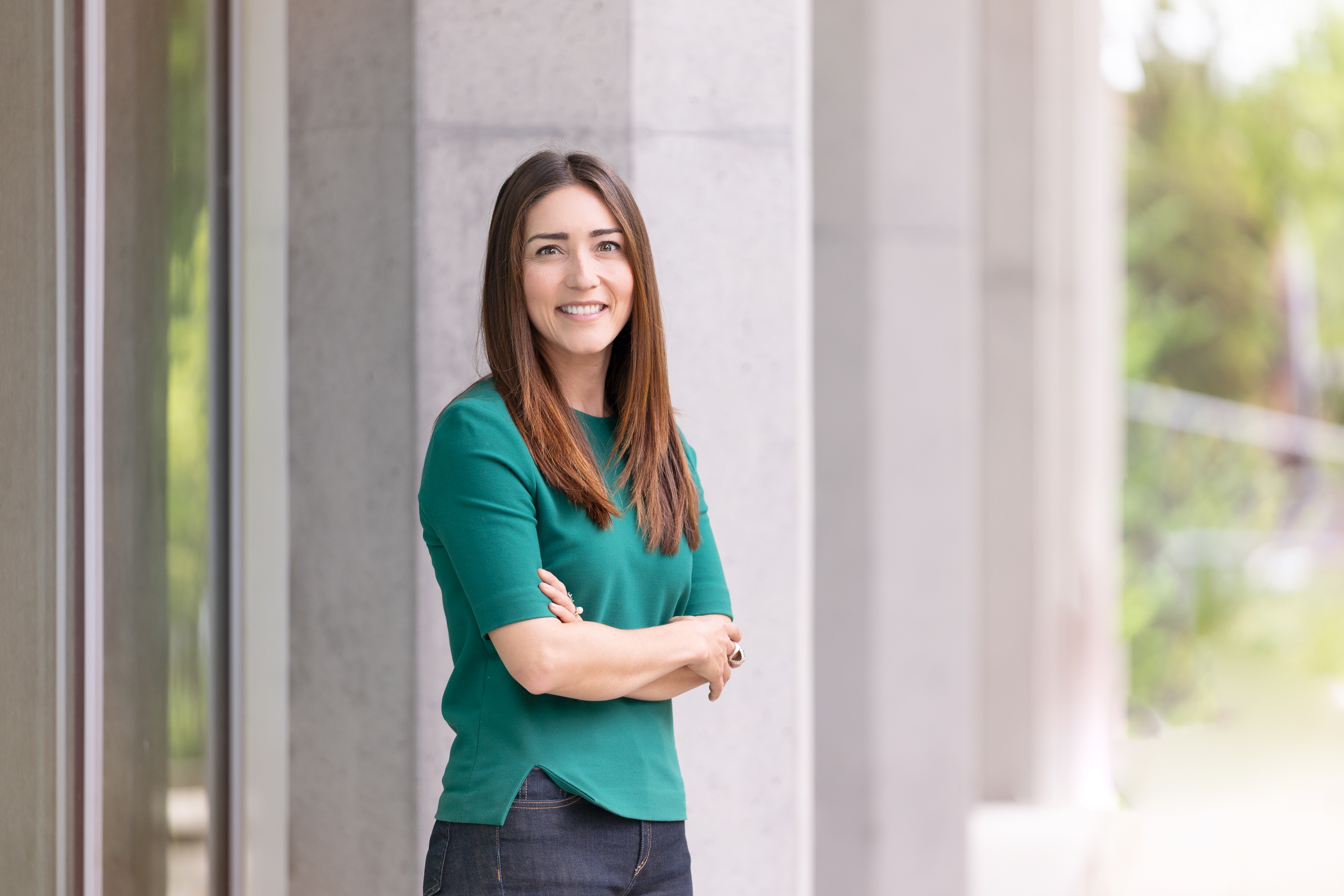 Many of us make health-conscious New Year's resolutions in January. The reasons may vary – to gain more energy, to improve our quality of life, to reach fitness goals.
BC Cancer's Dr. Rachel Murphy is reminding British Columbians that cancer prevention is another reason to focus on health, with research showing up to 40% of cancers can be prevented through a healthy lifestyle, including a healthy diet.
"Certain cancers have particularly strong links to dietary intake. For example, the risk of developing breast cancer may be higher among women who consume more saturated fat in their diet. Fiber is important to our gut health, and there is strong evidence that low-fiber diets increase the risk of colorectal cancer," says Dr. Murphy, who leads BC Cancer's ongoing Precision Nutrition Study.
Dr. Murphy points to guidelines for healthy eating that British Columbians can follow to reduce their risk of cancer:
Say Yes To: A diet rich in a variety of fruits and vegetables, make water your drink of choice, choose whole grain foods, and plant-based protein sources such as beans, lentils and nuts.
Leave Behind: Decrease – or even eliminate – the consumption of processed and red meats, as well as alcohol, all of which contain known carcinogens. Minimizing consumption of foods high in sugar and saturated fat is also recommended.
Consistency is Key: 'Superfoods' and diet trends may have some benefits, but are difficult to maintain long-term. Dr. Murphy recommends a balanced approach to dietary intake that you will be able to maintain.
A Healthy Lifestyle: Physical activity and dietary habits work together to maintain a healthy body weight. Excess weight is linked to increased risks of at least 13 types of cancer including esophageal, gallbladder and thyroid cancer. In the next two decades, cancer cases in Canada due to excess weight are expected to nearly triple.
"Cancer prevention is a lifelong endeavor. It's important to think about everything that's on your plate as a whole, rather than focusing too heavily on individual components. This makes it easier to create healthy habits that you can follow for many years."
While evidence has linked dietary intake to cancer risks, additional research is needed to better understand the nuances – such as why some people have different metabolic responses to the same diet, and how different foods and nutrients interact to influence cancer risk. This is what Dr. Murphy and her team are looking to uncover through their Precision Nutrition Study.
"The current dietary guidelines are helpful on a population-level, but we know there is an opportunity to develop more individualized, actionable recommendations. And that's what we're moving towards with this study."
The three-year Precision Nutrition Study is the first large-scale study on dietary intake in Canada and builds on BC Cancer's groundbreaking BC Generations Project (BCGP), which has enrolled 30,000 British Columbians aged 30-74, to generate new scientific knowledge about how environment, lifestyle and genes contribute to overall health. The nutrition study looks at participants' health and diet biomarkers with the goal of establishing a new "gold standard" for diet, to support development of specific, personalized dietary recommendations to help prevent cancer.
Learn more about how you can support BC Cancer's Precision Nutrition Study, and the role of nutrition in cancer prevention and in improving patient outcomes.