Riding for all the Fierce Flowers Facing Cancer
Some see the dandelion as a pretty, if pestilent, yellow weed. Others — once it's gone to puffy, white seed — see it as a wish.
For Donna Brooks, it's a symbol of strength, resilience, perseverance and sticking it out, even when times are tough. Her Tour de Cure team 'The Dandelions' is named in memory of the women who, like the wildflower, kept showing up — for each other, for their families and for others facing cancer.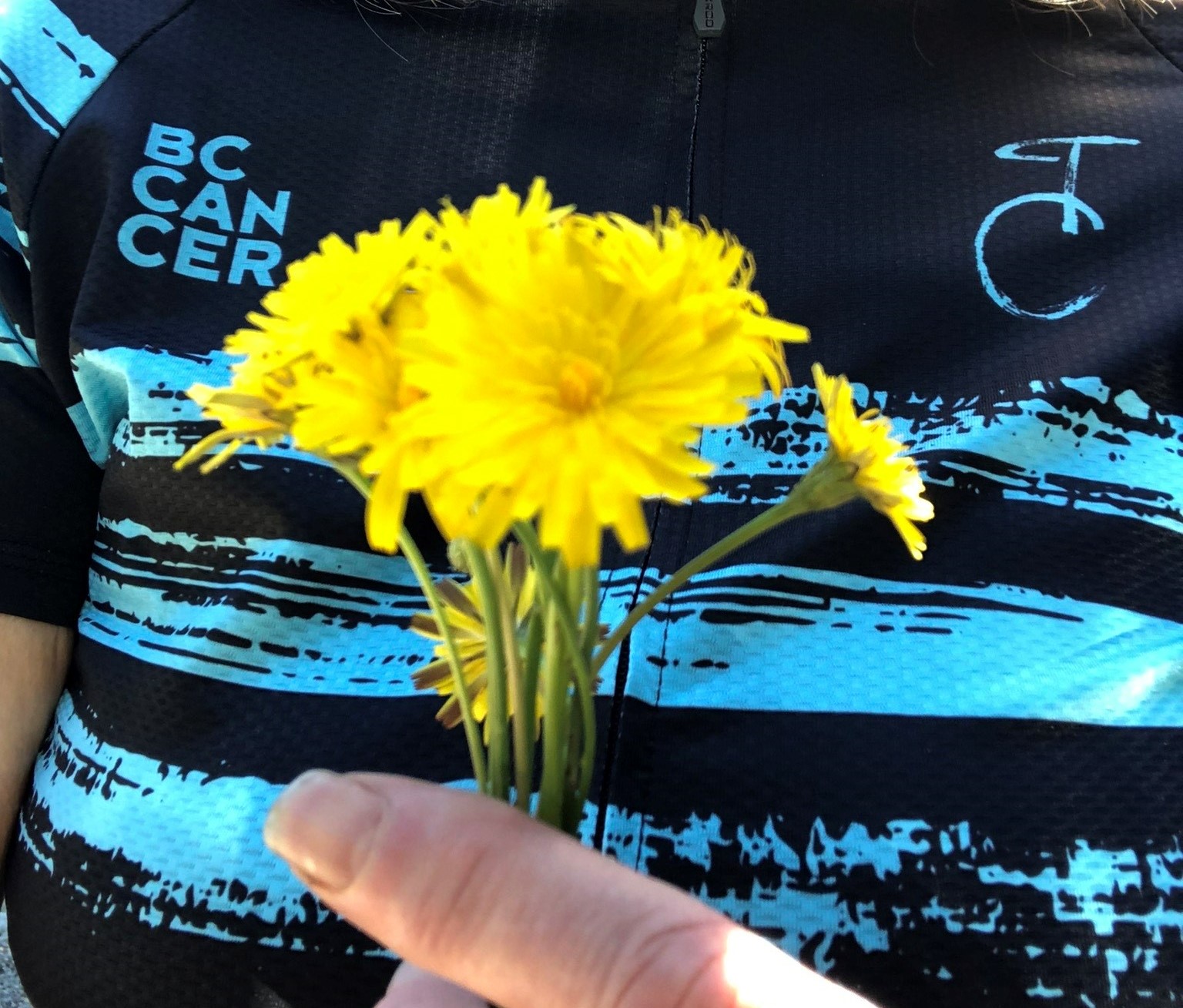 "I first met Colleen when she was in her early 40s. I was a nurse at the cancer clinic in Kamloops. She was one of our patients. Looking at her, you would think she had everything going for her. She was beautiful, had a nice family and was smart, thoughtful and kind. But looks can be deceiving. She had also been diagnosed with cancer.
After complications with her surgery, she came in for chemotherapy and was frightened and unhappy. I was not her nurse that day — my colleague Deb was looking after her. Deb was an incredible, energetic, upbeat and caring nurse. She made sure Colleen was comfortable, and gave her lots of information about the treatment, possible side effects, and supports we could provide her and her family with.
Deb had faced her own health battles. She had been diagnosed with aggressive lupus, which increases the risk of certain cancers. She knew exactly what Colleen was going through, and this was her advice:
"Be strong. Don't be an orchid or a hothouse flower. You want to be a tough flower, like a dandelion. You want to be resilient, and be the flower that keeps coming back, no matter what. Be the strongest dandelion."
These words stuck with Colleen, and she embraced the symbol of the dandelion. It was a turning point, and helped her realize that although she couldn't change what she was going through, she could control how she handled it. And that helped her tremendously.
Both Deb and Colleen passed away from cancer in their 50s. Just last year, I also lost my sister Nancy, who was only 58, to kidney cancer. All three were dandelions.
They were all diagnosed with life-threatening illnesses while raising families — when their kids were busy with school and activities, and needed the support that parents give to kids when they're young. They were also all working moms, balancing the demands of careers and caring for children.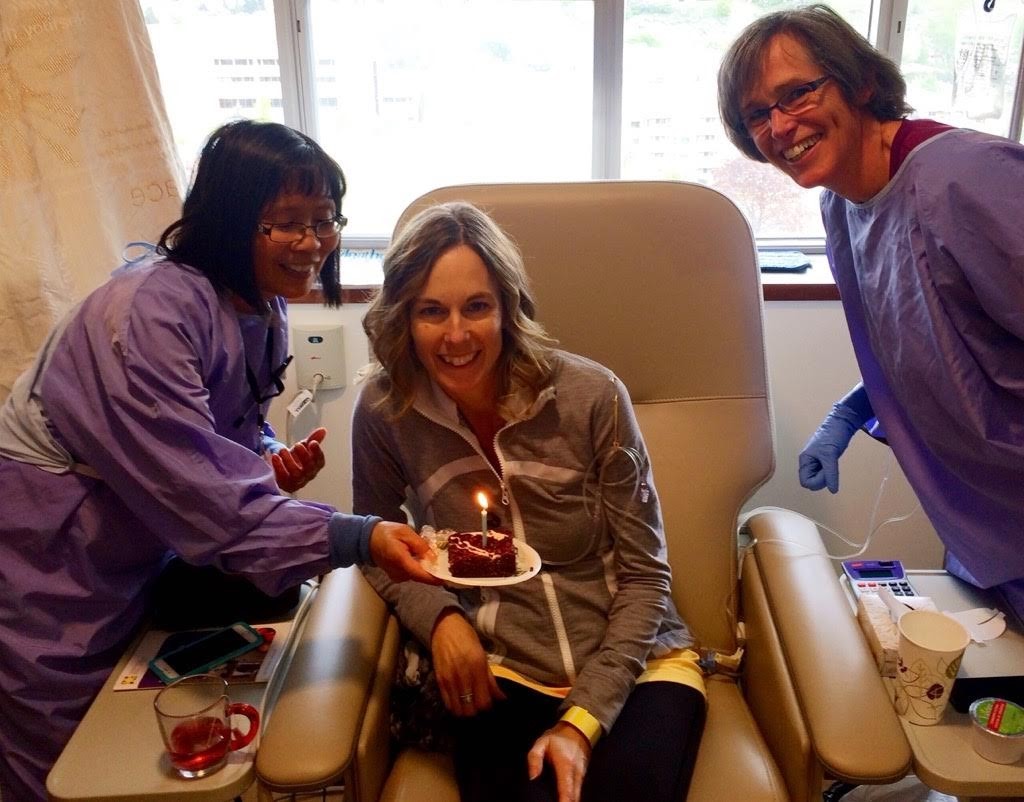 Donna (right) drew inspiration from the advice that Deb (far left) gave to Colleen (middle) as she struggled to get through chemotherapy.
All three lived not knowing if they'd be around to see their kids grow up, get married, or if they'd ever get to meet their grandkids. They learned to live in the moment, because the future was uncertain.
Last year I rode in the Tour de Cure by myself. This year, my daughter and some of my sister's friends are joining me. We're riding to help advance research to provide better screening and early detection so that cancers can be caught before they spread. We're riding so that cancer doesn't take people away from their families when they are in the prime of their lives. We're riding to provide support and encouragement for all the people bravely facing cancer. We're riding for all the dandelions."
The Tour de Cure, presented by Wheaton Precious Metals, is B.C.'s largest cycling fundraiser powering leading cancer care innovation across the province through the BC Cancer Foundation.  Sign up to ride or volunteer this Aug. 26-27, or donate to fuel a participant or team at tourdecure.ca