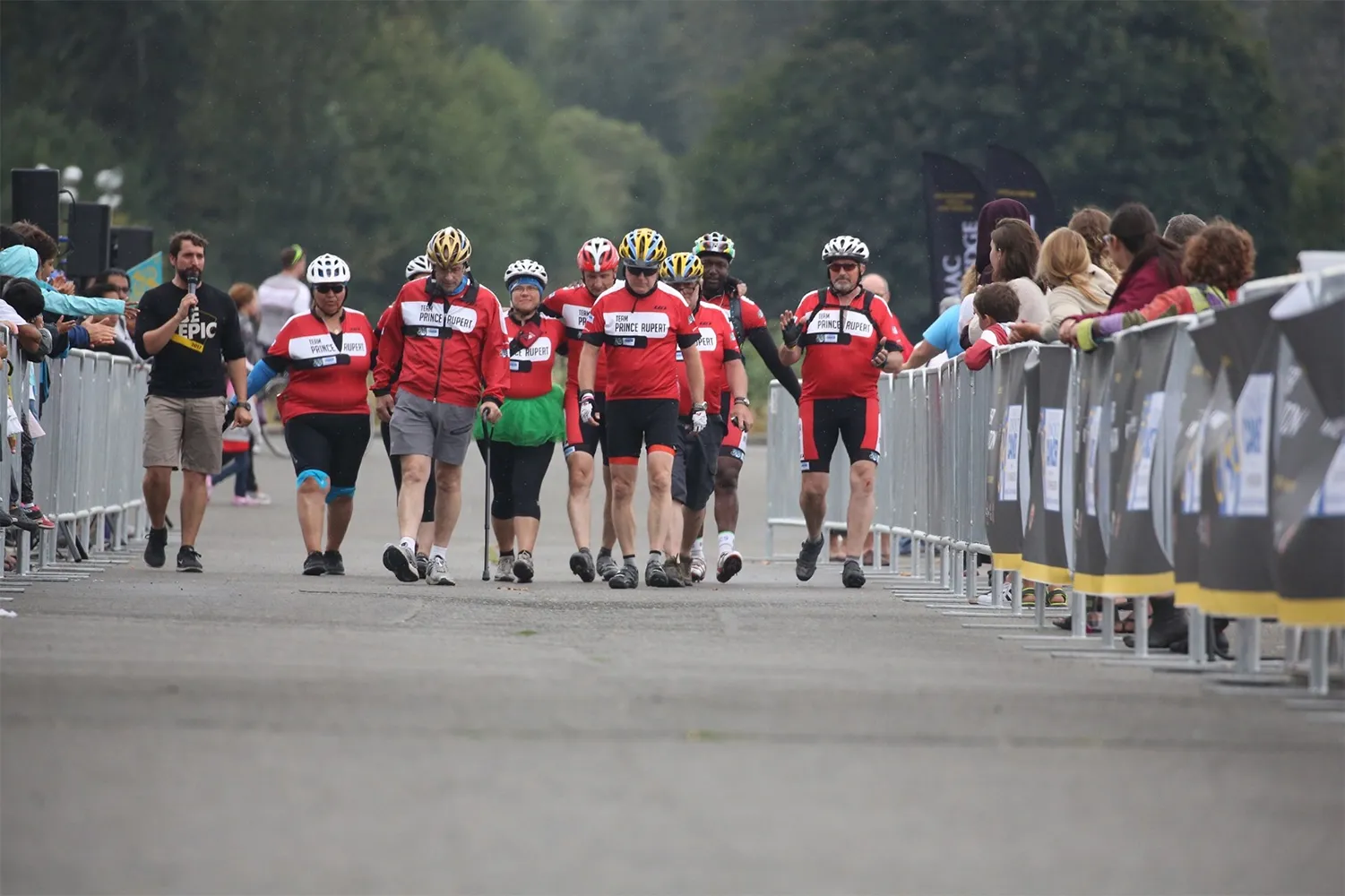 When asked what brings Steve Weir back to Tour de Cure each year, he'll half-jokingly warn you that you're in for a long, winding story, but one that he hopes offers inspiration and hope.
Many of his close family members, friends and teammates have been lost to or impacted by cancer. Each has made a mark on Steve and inspires him to ride each summer.
Steve first signed up for Tour de Cure – then Ride to Conquer Cancer – a decade ago as a member of Team Prince Rupert. He never imagined that one day he would be captaining his own team.
His close friend Sandy Giordano, a cancer survivor and dedicated rider, introduced him to the event.
"He would come back from the weekend saying how inspired and energized he was, and would ask me to join the ride the next year. But I was in my late 40s and hadn't ridden a bike since I was about 16. I donated, but didn't sign up."
Unfortunately, Sandy's cancer returned and he wasn't well enough to ride in the 2014 ride. "I was sitting in my office reflecting and realized there was nothing I would rather do than be able ride with my friend. And so I joined."
Sandy's health improved for the next year and the friends were able to ride together, but his health would take a turn again. Steve quietly fundraised on his behalf in 2016 so Sandy would earn his golden helmet (marking five-years of participation) and at the end of the ride, the team dismounted their bikes to walk across the finish line with him. Sandy would sadly pass away in March of 2017.
Steve continued to come back each year, riding for Sandy and other loved ones affected by cancer. He reflects fondly on the fundraising efforts and training rides – or café rides as he calls them as they often end with a coffee and chat – that deepened the team's bond.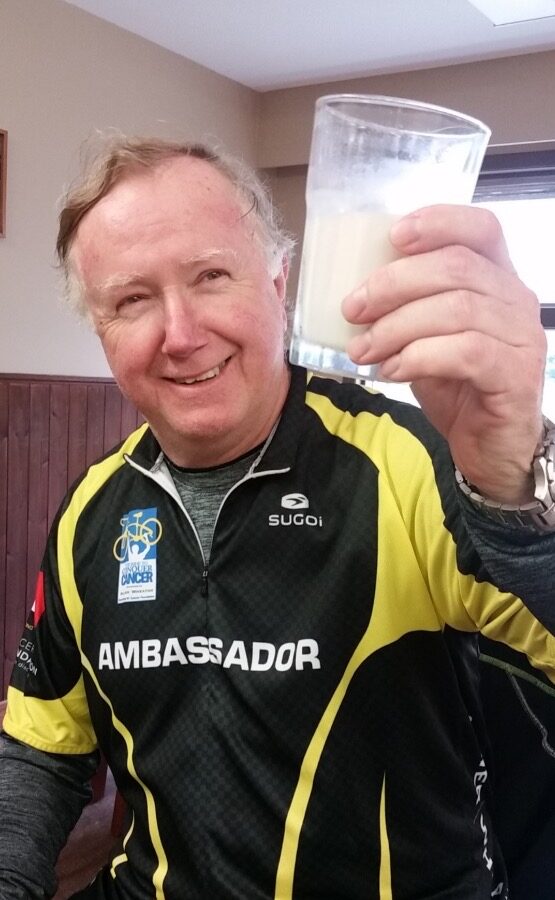 Then, in December 2022, Team Prince Rupert lost their long-time captain, Francis Wolfe, to the disease.
Francis was a retired firefighter who was first diagnosed with cancer in 2007. He had been riding in the event since it began in 2009, raising thousands of dollars for cancer research and working to recruit others to the cause. He was also vocal in destigmatizing the conversation around cancer and advocating for screening, particularly among men.
Before Francis passed, Steve created Team For Francis so the always-selfless Francis would know the impact he had on his team and community. "He was touched by this, but Francis had already done this for a thousand people in his life."
It's hard to imagine the ride without Francis, but Steve is lifted by the opportunity to honour his friend's legacy of giving back to his community and changing the future of cancer care for others.
"It's up to us to carry forward the voices of those lost – to make sure their legacies aren't forgotten and that we're advancing the research. That's why I created Team For Francis."
For more information or to support Team For Francis, visit their team page.
Tour de Cure presented by Wheaton Precious Metals is B.C.'s biggest cycling fundraiser, powering research through the BC Cancer Foundation. This summer, participants will take on an epic two-day ride from Cloverdale to Hope on August 26-27.