Riding to Remember a Father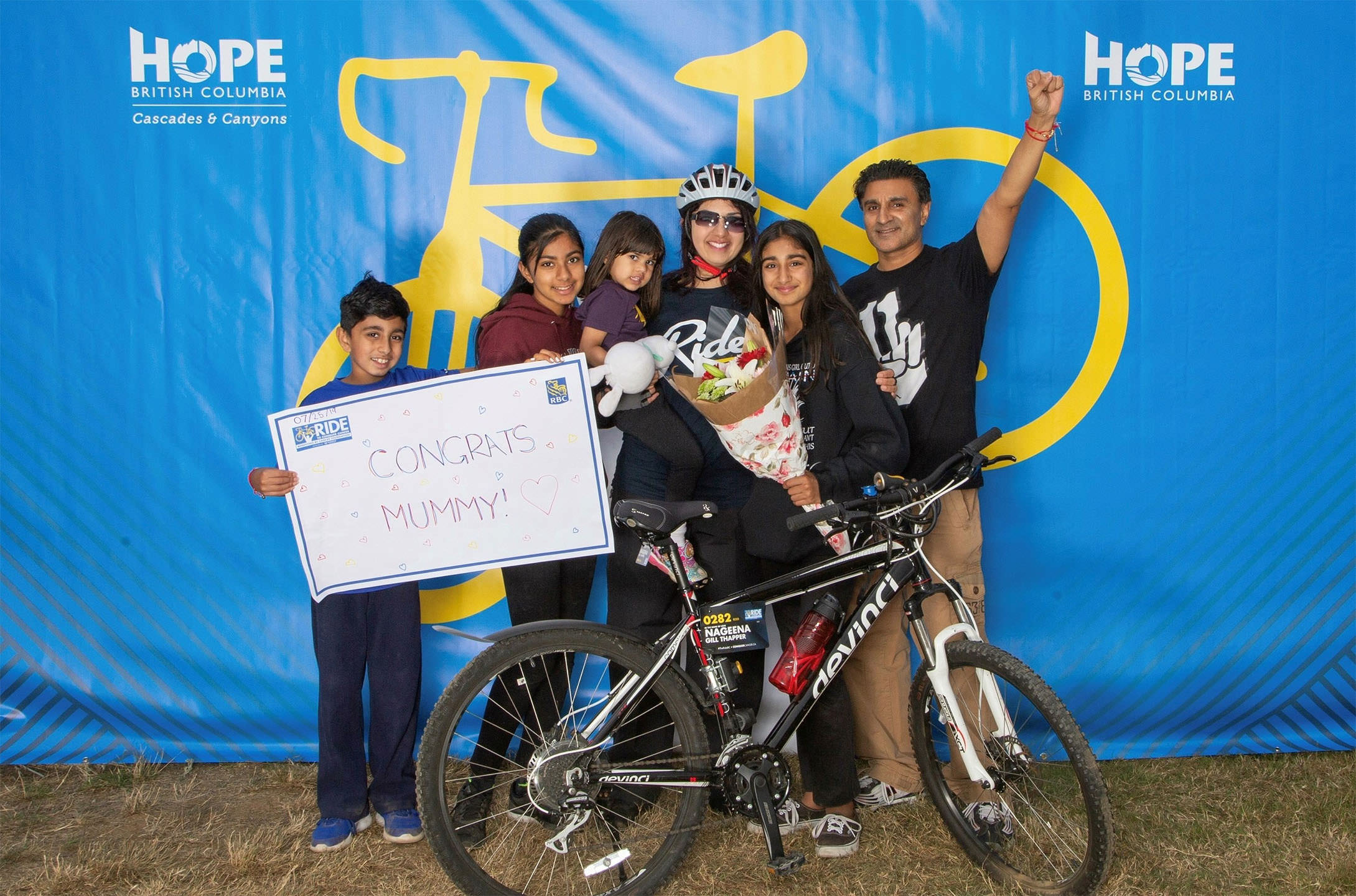 Nageena Gill has struggled with Susac syndrome, an extremely rare autoimmune condition, for over half her life.
"It's affected my mind, cognitive abilities, left me with blurry and impaired vision, and severe hearing loss," she says. The disorder also makes it hard for Nageena to recall things from her past.
And yet, she has very vivid memories of her father. Of the adventures he would take her, and her three siblings, on growing up in the U.K. Of his lively personality, and how everywhere they went he always left having made several new friends.
She also remembers him facing liver cancer with a smile on his face, right up until the very end, she says. Although he's been gone almost 23 years now, she misses him every day, and will never forget the example he set of pushing through physical and mental challenges to be there for his family.
"My neurological disease sometimes leaves me completely lost and oblivious. It's a battle I fight every single second, from when I open my eyes until I fall asleep. But my dad taught me to never, ever give up, no matter what."
Nageena is participating in her third Tour de Cure this summer. Riding 200 km in two days will be tough, she admits, but not because of her disability. "To be honest, I have never actually thought of myself as disabled."
Something that did hold her back, she laughs, was the fact that in previous years she was using a mountain bike. Her husband recently bought her a new road bike and she's looking forward to the increase in speed and aerodynamics.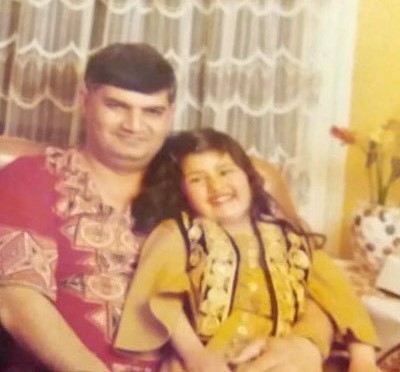 Nageena remembers her dad as someone who made every day fun.
But as anyone who has participated in the Tour de Cure knows, it's not about timing in crossing the finish line. It's about overcoming a personal challenge to improve outcomes for others facing cancer. It's an expression of power, of community and a tribute to deeply personal cancer journeys.
"I'm riding because I wanted to give something back, to do something that will make a difference, for people facing health challenges similar to mine," says Nageena. "But most of all I'm riding for my dad."
This Father's Day, donate to help Nageena remember her dad, or sign up to ride or volunteer for the Tour de Cure, presented by Wheaton Precious Metals in honour of someone you love at tourdecure.ca.