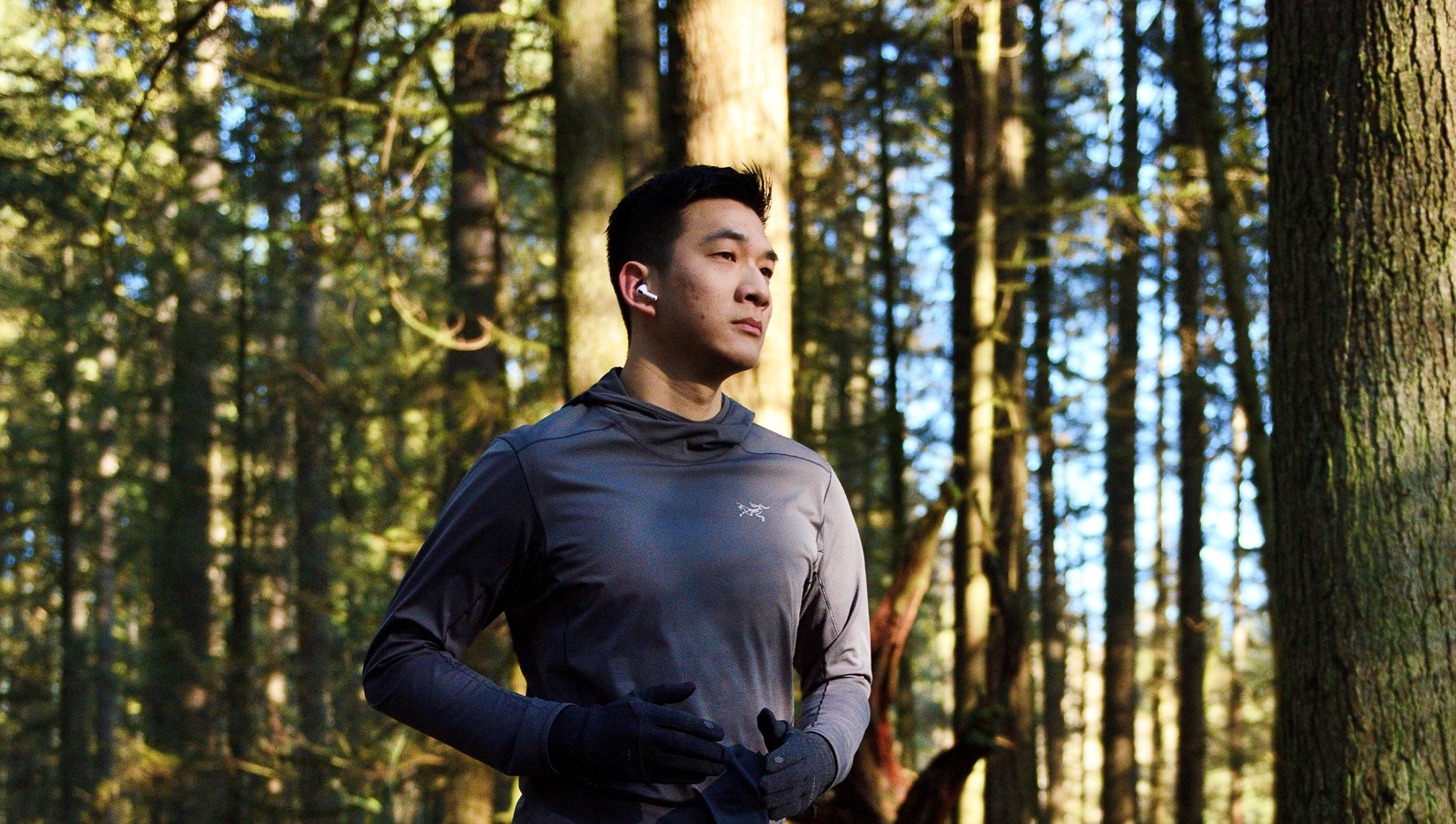 A master's in math or a marathon — Arthur Qiu still isn't sure which will be the tougher slog, or if it was wise to tackle them back to back. But so far raising funds for the BC Cancer Foundation through the BMO Vancouver Marathon's RUN4HOPE charity program has been a walk in the park.
"I maybe wasn't ambitious enough when I set my fundraising goal at $500," says the 23-year-old recent graduate, who, thanks to a generous donation from his sister and her boyfriend, met his goal on day one. He's since surpassed $1000.
There's just one slight problem. "To incentivize people to donate I offered to match donations," says Arthur. So while he's pleased to watch friends and family step up and donate, it does comes with a certain amount of trepidation. "I'm hoping this won't bankrupt me. I was a student up until very recently. I might have to amend the terms and conditions of my offer," he laughs.
Arthur was inspired to sign up to support the Foundation as a charity runner in May's BMO Vancouver Marathon after his dad was diagnosed with multiple myeloma, a rare blood cancer with no known cure.
"BC Cancer has provided an incredible level of care for my dad through screening, diagnosis and treatment, all at no cost to us. My dad will be on a $300-a-day drug for the rest of his life, but we haven't paid a penny out of pocket. BC Cancer's impact extends far beyond my family, and even beyond British Columbia. I'm excited for the chance to give back to such a great cause."

This will be Arthur's first full marathon. He's been using the extra time since completing his degree at the University of Toronto to train. "The mileage has been slowly ramping up," he says.
However, an injury during a half-marathon last spring, and some recurring knee pain, has him a little nervous about the momentous distance he's preparing to take on in less than two months. But his incredible support network, and the cause at the heart of it all, offers constant encouragement.
"A friend that I knew from university was one of the first donors on my fundraising page. He messaged me after he donated, and we talked a little bit about how cancer has affected both of our lives. His father passed away from cancer. I asked 'What was your father's name?' And he told me."
Now, Arthur says, if he's out on a run and feels like giving up, he conjures up that name. "People like my friend's father, who lost his life to cancer, or people like my dad who are still fighting, they give me the inspiration to keep going."
"Running 42.2 km is hard," he admits, "but beating cancer is much harder."