Statement from Xavier Pelletier's Family
Shortly after 10:00 am Sunday morning, a fatal accident occurred on the Ride to Conquer Cancer. The Ride community and everyone here at the BC Cancer Foundation is deeply saddened by this tragic news.
Xavier Pelletier's family issued the following statement this afternoon – I hope you will keep them in your thoughts and prayers.
Doug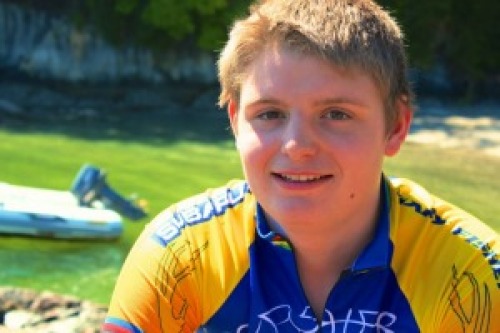 On behalf of Xavier Pelletier's family:
"We are heartbroken to share the news that yesterday morning we lost our much loved family member Xavier Pelletier in a tragic accident during the Ride to Conquer Cancer.
At 16 years of age, Xavier was a talented young athlete who died riding in support of his uncle who is a cancer survivor. A gentle soul, he was passionate about cycling and cared deeply for his family, friends and community.
On behalf of our family, we would like to express our heartfelt appreciation to the many who attended the scene including: first responders, Arlington (WA) police and fire services, volunteers, and fellow riders, who compassionately came to Xavier's aid. Their immediate support and tireless efforts give us comfort in the knowledge that nothing more could have been done to save his young life.
We respectfully request privacy as we grieve the loss of a son, brother, nephew, grandson and friend who touched all of our hearts deeply." In lieu of flowers, please send any gifts in support of the Ride to Conquer Cancer through the BC Cancer Foundation.
-Nigel Halsted, on behalf of Xavier Pelletier's family