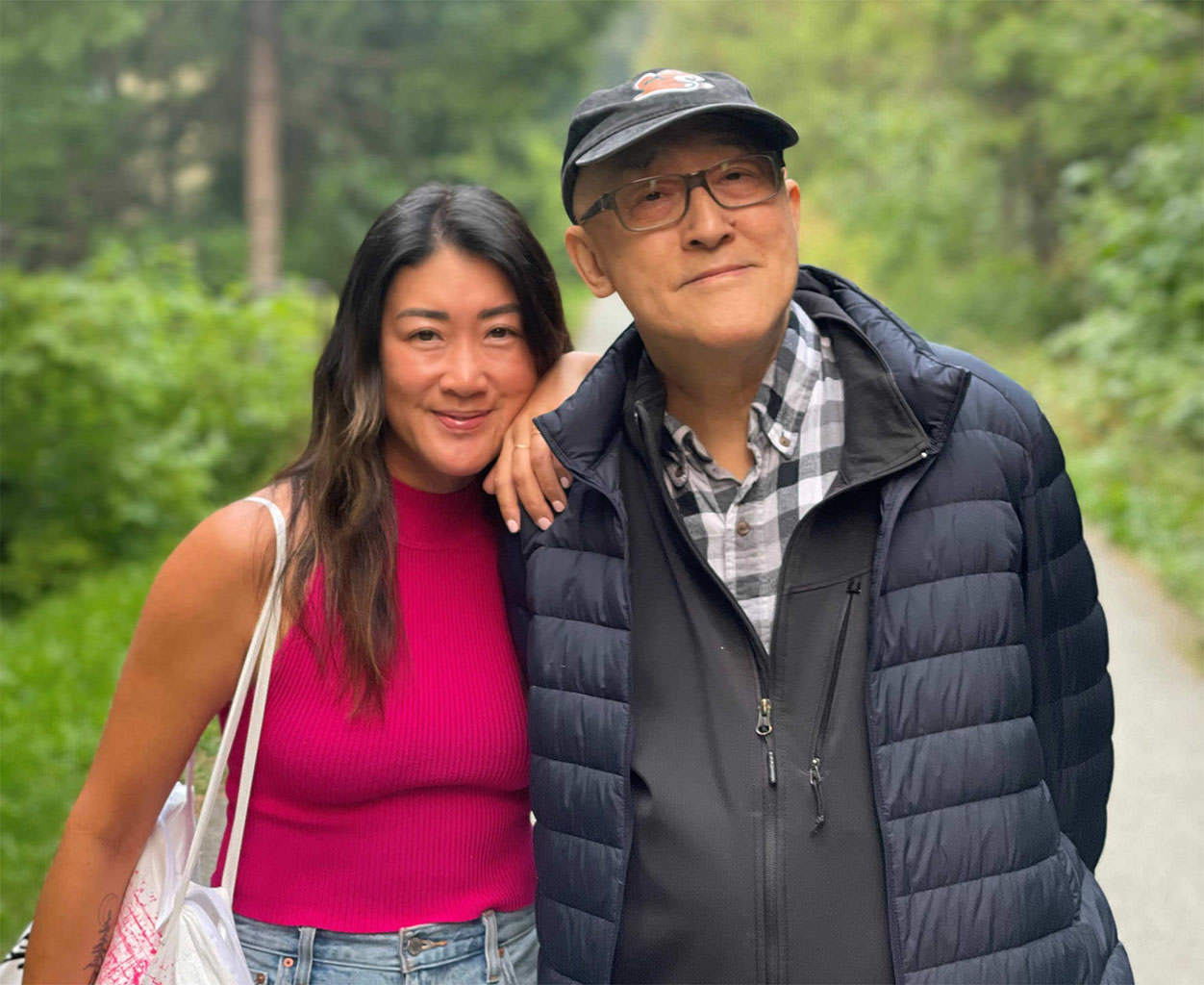 Carmen Ip's dad, Lawrence, has always been her biggest supporter when it comes to cycling to raise funds for cancer research. He helped her purchase her first road bike in 2015 and has flown in from Ontario to be there waiting for her at many finish lines over the years.
In 2021, Carmen was among the more than 3,000 Tour de Cure participants who rode independently due to in-person event restrictions. There was no official course that year, and even if there had been her dad couldn't have been there. He was at home facing a recent Stage 4 liver cancer diagnosis.
Carmen recalls turning to her dad for motivation on that day anyways, particularly during one steep incline. "I was one of the first to get to the top. My teammates were like, 'How did you do that?' I just thought of my dad the whole time, his strength really got me up that hill."
Carmen is inspired by how her 75-year-old dad has physically endured chemotherapy for the past two years, but also by his incredible mental fortitude. As soon as travel opened up again, she and her brother took turns going home to support both their mom and their dad. At some points, she says, they were more worried about how their mom was coping.
"My dad is really strong emotionally. One of the things he always tells me is that there's a mind-body connection and just like you try and feed good food to your body, you also need to feed good thoughts to your mind. That's made a huge difference for him, for all of us."    
As Carmen trains for her sixth Tour de Cure this summer with her team Crush It!, she's even more dedicated to power innovation to improve cancer outcomes after watching her dad go through treatment.
"I don't think I really realized how much of an impact cancer research makes until my dad was also able to integrate some other therapies into his treatment, such as immunotherapy. A lot of these advancements I learned are really due to all of the fundraising dollars that go towards cancer research."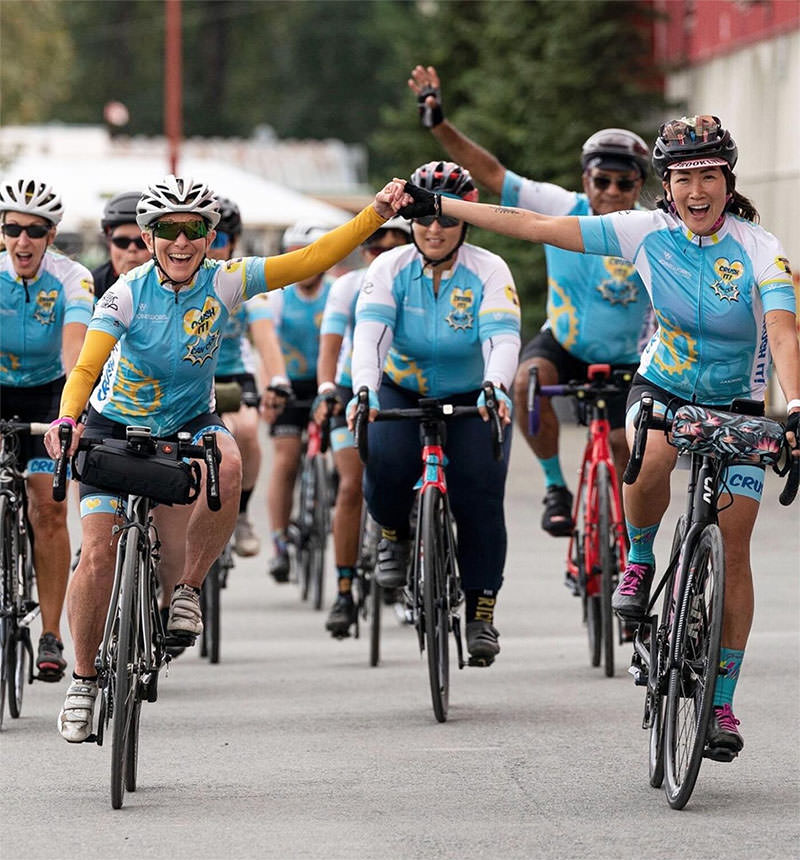 Carmen crosses the Tour de Cure finish line in 2022 with her team Crush It!.
Carmen's dad's care is currently focused on improving his quality of life. "We take it month by month, and celebrate the small wins," she says, such as the fact that the treatment is keeping the cancer from spreading.
And while Carmen unfortunately won't be with her dad on Father's Day this year, she is hoping he'll make it out West to cheer her on at the Tour de Cure in August.
Besides, she doesn't need a holiday to celebrate her dad, his courage and how much his positivity and resilience guides her. She appreciates him, and the example he sets for her, every day — and of course every time she faces any kind of obstacle in life, even if it's just a big hill on a bike.
This Father's Day donate to help Carmen fuel research for all dads  facing cancer, or sign up to ride or volunteer in the Tour de Cure on behalf of someone you love at tourdecure.ca