SV Flatlanders: Taking on a Mountain to Fuel Hope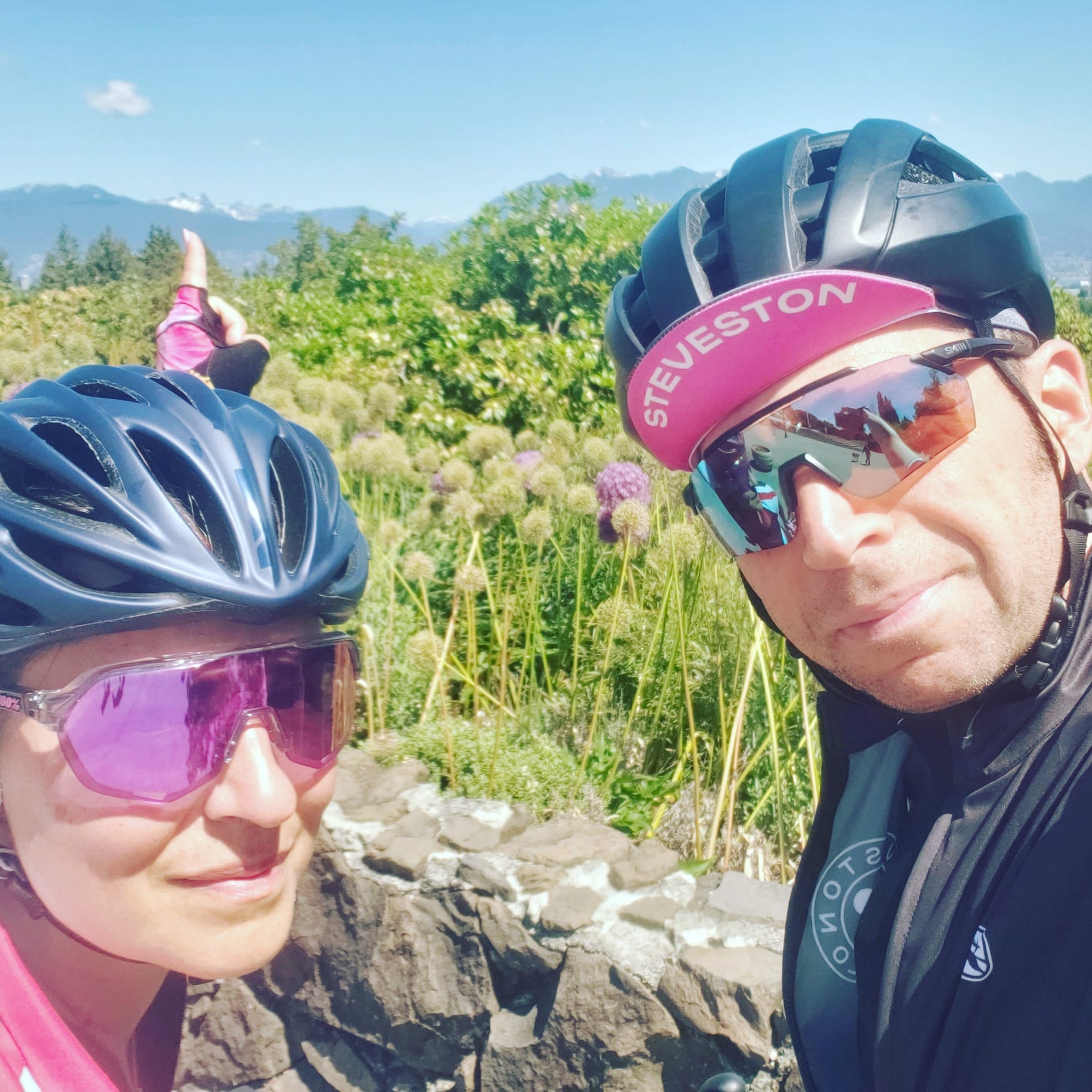 This July, husband-wife duo Giovanni and Chelsea Martorella will be cycling 12km up Cypress Mountain to support pancreatic cancer research – this will be Chelsea's first ride and Giovanni's fifth.
Giovanni first joined Capilano Volkswagen Cypress Challenge in 2015 after Chelsea experienced a pancreatic cancer scare.
Chelsea went into the doctor for stomach pain and what she expected to be a recurrence of ovarian issues she'd experienced in the past. Instead, an ultrasound discovered a mass on Chelsea's pancreas with signs indicating pancreatic cancer – one of the deadliest forms of cancer.
The Martorellas have lost family on both sides to the disease and knew what this diagnosis would mean.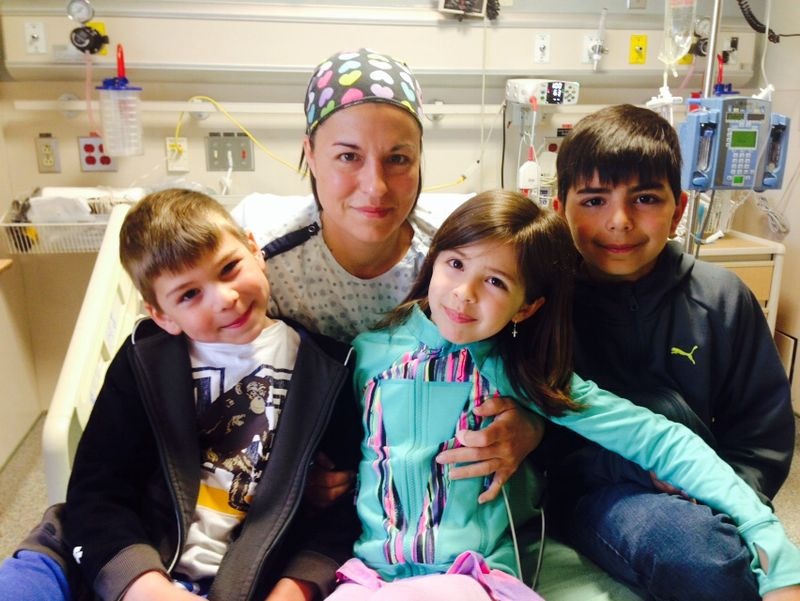 "At that point, we thought it would only be a few months. I honestly don't want anyone to ever have to go through that diagnosis," says Chelsea. "But for some reason I was lucky."
Further testing would show the tumour was non-cancerous. It still required several surgeries to remove parts of her pancreas and spleen and a difficult recovery, but today Chelsea is healthy and has returned to her active lifestyle as a busy mom of three.
For Giovanni, an avid road cyclist, the event was the perfect way to combine a hobby he loved with a cause he was now passionate about.
"I enjoy the challenge of riding up Cypress. I do it a few times a year on my own – this time I'm proud to be doing it to give back to the community and to support a good cause," he says.
Giovanni is an airline pilot and to help with fundraising he sends an invitation to donate to the pilot group chat each year. As a fun bonus incentive, he promises to shave his legs and post photos if he meets his fundraising goal.
This year, he's been blown away by the generosity of his colleagues who have donated over $4,000 –  nearly triple his fundraising goal. To show his gratitude, Giovanni has upped the ante and will be waxing his legs ahead of the event.
The couple will also be joined by their teammates at Steveston Velo. The club rides under the name 'SV Flatlanders' as a nod to the irony of a group from "flat as a pancake" Richmond cycling up a mountain. They've invited cyclists from outside their club to join the ride and some of Giovanni's colleagues plan to join the team this year.
Although nervous, Chelsea is looking forward to her first ride up Cypress.
"With all the time I spent at VGH, I would stare at the North Shore mountains, where we used to go hiking, and I just wanted to be there again. It became my mantra," she shares.
This year's Capilano Volkswagen Cypress Challenge presented by Glotman•Simpson Cycling takes place on Sunday, July 30, which also happens to be Chelsea's birthday.
Join Chelsea as she celebrates on the mountain – she'll be in Steveston Velo's signature pink kit – or support her as she fundraises for a cause close to her heart: https://cypresschallenge.ca/participant/199/153/
About Capilano Volkswagen Cypress Challenge presented by Glotman•Simpson Cycling
The Capilano Volkswagen Cypress Challenge began in 2008, organized by Glotman•Simpson Cycling Club – a group of cyclists looking for a way to give back to the community. The annual climb has raised over $4 million to support BC Cancer's cutting-edge pancreatic cancer research and help improve outcomes for the more than 800 British Columbians diagnosed with pancreatic cancer each year.
To register or learn more, visit: https://cypresschallenge.ca/