This is Personal – Dr. Kasmintan Schrader
Dr. Kasmintan Schrader, mother, clinical geneticist and hereditary cancer expert, shares why genetic testing is so important in helping to increase early detection of hereditary cancers, as part of our This is Personal blog series.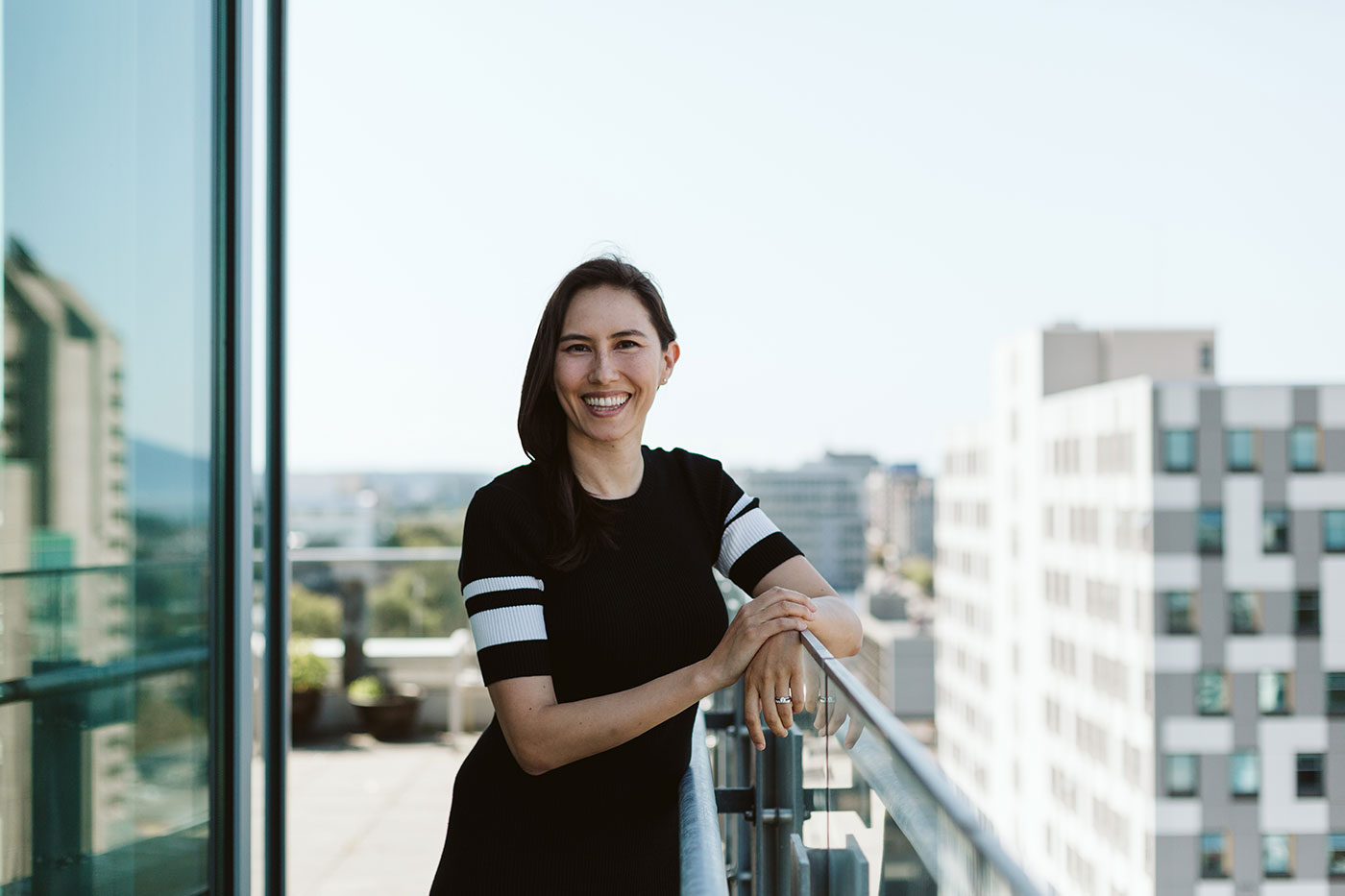 Every single day at BC Cancer's Hereditary Cancer Program we hear heartbreaking stories where grandmothers, mothers and daughters — different generations all in a single family — are diagnosed with cancer.
I've focused my career on looking into why cancer runs in some families and not others. I've always been interested in genetics and the concept that there are specific inheritable factors that we're born with that can predispose us to developing disease.
What attracted me to hereditary cancer care was that once the genetic risk is identified, clinical action can be taken to prevent cancer or detect it early, positively impacting the outcomes and lives of these families.
For a patient who has seen their brothers or sisters suffer through this disease, knowing their own risk for developing cancer can be especially frightening. Empowering them and their families through education on why cancer runs in their family and how they can proactively manage their risk is the most rewarding part of my job.
Cancer is something that touches all of us. Everyone is at risk and those risks can increase with a family history of cancer. Within my own family there are some cancer diagnoses. Although I know I have a family history, I also know that I wouldn't necessarily meet the current provincial criteria for genetic testing.
"This is personal because I look at my own family and realize that, just like everyone else, there is a small chance that I could be predisposed to having an increased cancer risk — and that I could pass that on to my kids. It's something that I do think about, and often wonder if maybe it's time to get genetic testing."
About 10% of cancers are hereditary. The majority of those we see at the Hereditary Cancer Program are related to hereditary breast and ovarian cancer, and colon and endometrial cancer related to Lynch Syndrome. Recently, pancreatic and prostate cancers have become more recognized as having a large hereditary component.
Studies suggest that if we were to successfully identify patients with a hereditary cancer risk at their cancer diagnosis and have most of their relatives undertake genetic testing, within 10 years we could see a significant decrease in the rates of hereditary cancers in the population.
It's been astonishing how fast things have moved during my career. We went from single-gene testing to testing multiple genes at once. We're continuing to make unexpected discoveries and we're identifying new associations between cancer and genetic risk factors that run in families. But we still have a long way to go.
We are striving to make genetic testing mainstream. In order to help identify more hereditary cancer families, we need to make sure everyone who is eligible for genetic testing is able to access it in a timely manner.
When I hear stories about mothers and their daughters developing breast or ovarian cancer, it's a wake-up call. The people who are sitting on our waitlist for genetic testing are at highest risk. They're the ones for whom these tragic stories could potentially become a reality.
We have had success piloting large-scale group genetic counselling, where patients can get the information they need faster, so they can decide on genetic testing to learn their mutation status and get access to the care they need sooner. This helps us meet our goal to rapidly provide genetic testing and risk assessments to those patients at highest risk for hereditary cancer, and reduce the occurrence of hereditary cancer in the population. But it's only the first step and it's a race against time.
With donor support, BC Cancer can be one of the first in the world to test upfront genetic screening that could eliminate a diagnosis in the first place.
To learn more or to donate to BC Cancer's Hereditary Cancer Program, please contact Lindsay Abbott at 604.839.3626 or Lindsay.Abbott@bccancer.bc.ca.