Tips for Losing the Booze but Keeping the Fun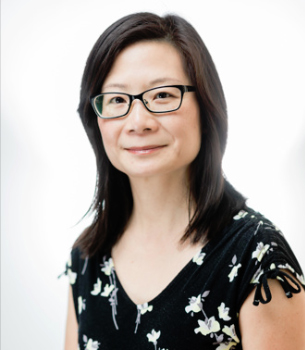 Lose the Booze is officially underway for the month of January! If you're someone who enjoys the occasional cocktail, beer or glass of wine during the week, this thought of making it to the end of the month sober may feel like a massive feat.
We sat down with BC Cancer's in-house Clinical Dietitian, Evelyn Wu for some helpful tips on drinks that will help you reach the finish line during this January's Lose The Booze campaign!
The benefits of reducing alcohol consumption
According to Evelyn, alcohol is a depressant drug that can slow down the parts of the brain that affect thinking, behaviour, breathing and heart rate.  Although some studies have shown that modest amounts of alcohol can help to protect against heart disease and type 2 diabetes, there is now strong evidence that alcohol can increase the risk of mouth, throat, larynx (voice box), esophagus, liver, breast, stomach and colorectal cancers.
Drink suggestions that don't give up the fun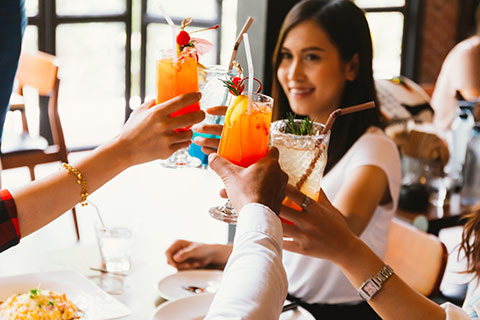 There are plenty of non-alcoholic beverages that are great alternatives. When you are in a restaurant, consider ordering a cranberry and lime soda or a virgin mint mojito.  Other ideas include a virgin Caesar, a Shirley Temple or a virgin Moscow Mule.  Don't forget that you can always ask your server for a suggestion too! If you cannot give up on alcohol completely, try a non-alcoholic beer or a kombucha.
For those looking for a tasty alternative at home, here are some great recipes to try:
Virgin Pina Colada (makes about 4 cups)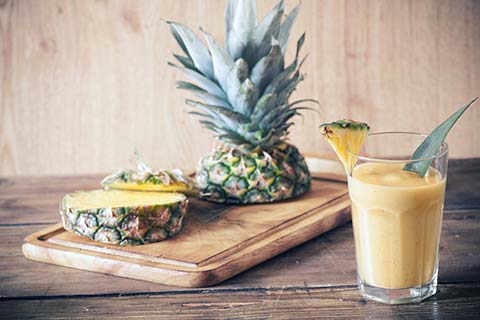 From: The Spruce Eats Blog
1 ½ cups frozen unsweetened pineapple chunks
¼ – ½ cup ice
1 cup unsweetened pineapple juice
1 cup canned coconut milk
Garnish: fresh pineapple wedges and maraschino cherries
Place ingredients in the blender in order listed. Blend until smooth and creamy.
See the full recipe with step-by-step instructions here.
Sparkling Strawberry Lemonade (a punch pretty enough for a cocktail glass)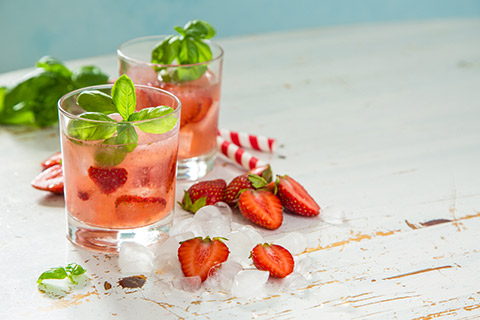 From: The Savor Home Blog
(Makes about 8 cups)
1/2 cup frozen concentrated lemonade (thawed)
1/2 cup frozen concentrated orange juice (thawed)
1 cups cranberry juice
1 L  lemon-lime soda
1 -2 cups soda water (increase amount to reduce sweetness)
Garnish: sliced lemons and oranges
Mix well and serve!
See the full recipe with step-by-step instructions here.
Fruit Infused Water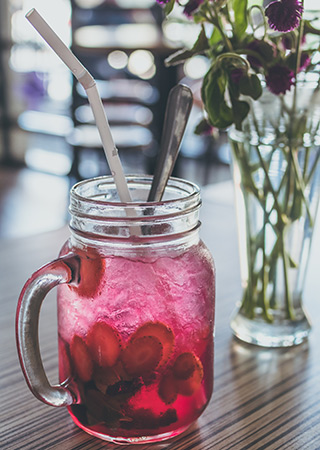 Try any of these fruit combinations in 4-8 cups of water and ice. Infuse in water for several hours in the fridge before drinking!
1 cup blackberries, 1 orange, thinly sliced, 1 two inch piece of ginger, peeled and thinly sliced
1 cup blueberries, 1 lemon, thinly sliced, 4 sprigs of fresh rosemary
1 cup sliced strawberries , 1 sliced orange, 5 mint leaves
1 cup honeydew melon cubes, 1 small cucumber, thinly sliced, mint or basil leaves
Sources:  Centre for Addiction and Mental Health, American Institute for Cancer Research