/
/
/
Two BC Cancer Agency drug discoveries identified as novel treatment options for patients with breast cancer
Two BC Cancer Agency drug discoveries identified as novel treatment options for patients with breast cancer
VANCOUVER, B.C. – Two exciting drug discoveries have been made at the BC Cancer Agency by Dr. Sam Aparicio, head of the Department of Breast and Molecular Oncology, and his team. Both discoveries are opening up new approaches to targeting cancers more specifically, by exploiting mutations present in cancer cells that are not present in normal cells. The first discovery, which has already led to a clinical trial, exploits the inability of BRCA1/2 deficient cancers to repair their own DNA. The second discovery is of a drug-like molecule that can alter the way cells translate genetic information into proteins.
The first success in this area is a discovery published in Nature Communications, where Dr. Aparicio's team has discovered that the drug,CX-5461, originally developed for cancers of the blood and lymph system, can be repurposed as a drug treatment for breast cancer.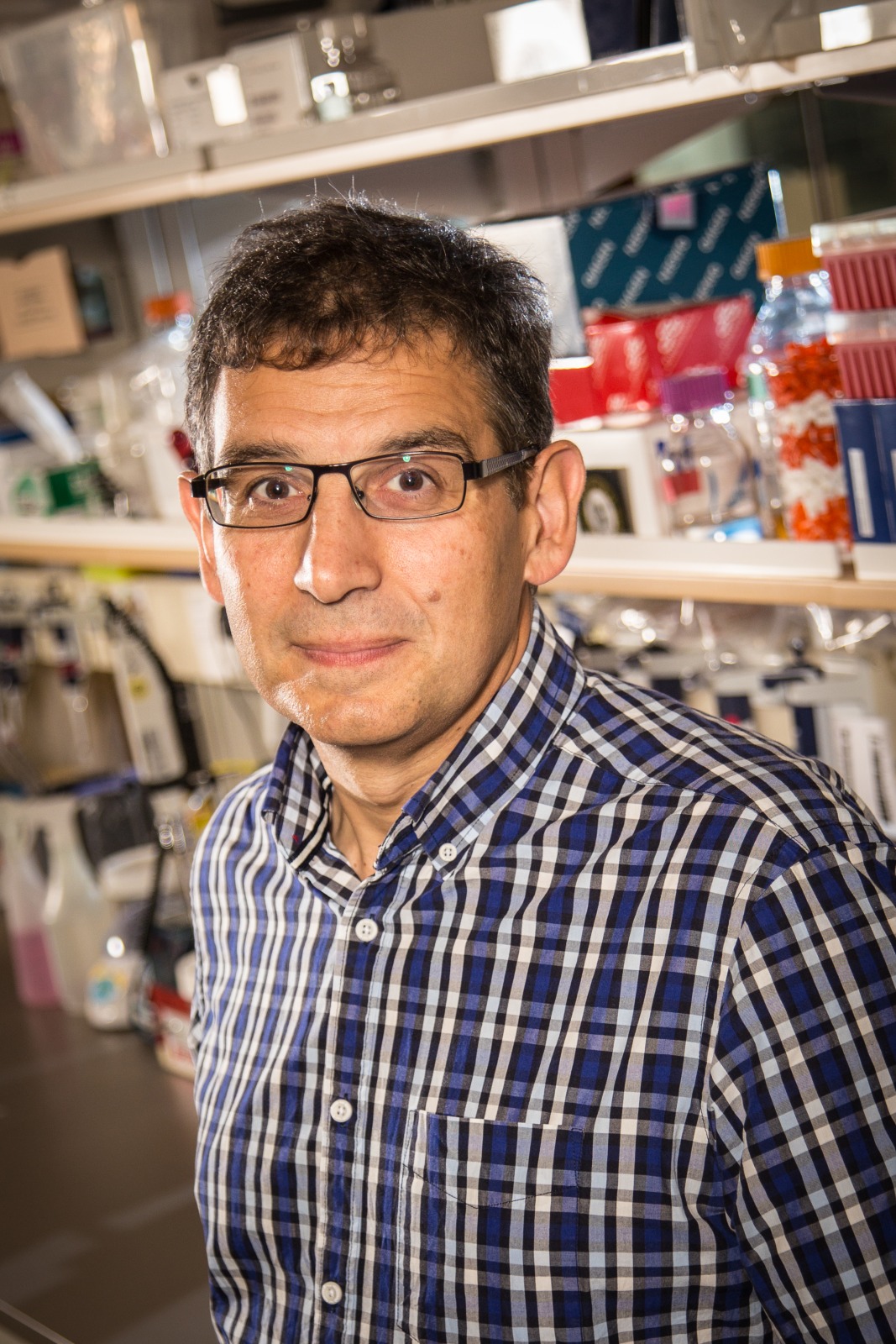 "The paper represents five years of work, resulting in the discovery of a novel drug treatment initially created to treat another cancer entirely," says Dr. Aparicio. "We're delighted by the results so far and look forward to continued success."
Still early in its clinical development life cycle, CX-5461 has been shown through Dr. Aparicio's latest work, to binding to the DNA of certain regions of the genome causing it to fold up and interrupt the DNA copying process. The compound is selectively active in tumours from patients with mutations in the BRCA1/2 gene, known to cause a strong familial predisposition to breast cancer, and account for approximately 15 per cent of the population with the disease.
The study is currently in phase one of a multi-centre clinical trial coordinated by the CCTG, which began in June of 2016. Phase two will accept even more patients, to determine whether the activity found through preclinical studies is reflected in responses in patients.
"The findings in the laboratory are exciting and have led to a clinical trial where we hope to establish the correct dose of the drug, the toxicity of the agent and start to see if there is tumour shrinkage, which would lead to larger trials for patients with BRCA1/2 deficient tumours," says Dr. Karen Gelmon, senior scientist, medical oncologist and the clinical trial lead for the study. "If the trial is successful we hope to expand testing to other types of cancer in the near future."
In addition to the CX-5461 findings, a second paper published in Nature Communications communicates the discovery of a different prototype drug, a compound called 'T3', engineered to alter the way that cells translate DNA, through splicing of RNA, into proteins.
This small, yet highly-potent drug-like molecule, currently in lab-testing, is being used to understand how different breast cancer cells might be susceptible to having RNA splicing interrupted. The drug molecule interferes with the molecular machinery that stiches gene sequences together to make fully functional proteins. Mutations in RNA splicing genes and defects in splicing have been found in diverse cancers, including breast cancer. The prototype drug molecules are allowing Dr. Aparicio and his team to seek out situations where cancer cells are uniquely susceptible to interference with RNA splicing.
Both drug development studies are currently centred in breast cancer treatment but hope to expand to other types, including prostate and ovarian.
BC Cancer Foundation donors provide strategic funding for Dr. Aparicio and his team's critical work, including the advancement of drug development for breast cancer.
The BC Cancer Foundation is the bridge that connects philanthropic support and research breakthroughs in cancer knowledge.  As the fundraising partner of the BC Cancer Agency and the largest charitable funder of cancer research in this province, we enable donors to make contributions to leading-edge research that has a direct impact on improvements to cancer care for patients in British Columbia. We fund with the goal of finding solutions. Visit www.bccancerfoundation.com to make a donation or to learn how you can make a difference in the lives of those affected by cancer.
The BC Cancer Agency is part of the Provincial Health Services Authority, providing province-wide speciality health care. Together, they are transforming health care through innovation. The BC Cancer Agency provides a comprehensive cancer control program for the people of British Columbia by working with community partners to deliver a range of oncology services, including prevention, early detection, diagnosis and treatment, research, education, supportive care, rehabilitation and palliative care. For more information, visit www.bccancer.bc.ca.
-30-
Media contacts:
Hayley Judge
BC Cancer Foundation
604-707-5907