TWO DECADES OF DISCOVERY IMPACTS 22 TYPES OF CANCERS
Hello,
My name is Dr. Poul Sorensen and I am a distinguished scientist at BC Cancer. I am thrilled to have the opportunity to be blogging once again and share some exciting developments in childhood cancer research.
One of our most significant breakthroughs involved a gene mutation in a rare pediatric cancer that was originally discovered in our lab back in 1998. Twenty years of progress later, that original discovery has now led to a new drug called Larotrectinib – just recently FDA approved in 2018– that targets at least 22 different types of cancers.
To see two decades worth of research translate into something that has the potential to help so many people impacted by cancer feels absolutely amazing. At the end of the day, we're all trying to come up with new therapeutics to help patients, and this helps validate the model of investigators doing research for the sake of discovery.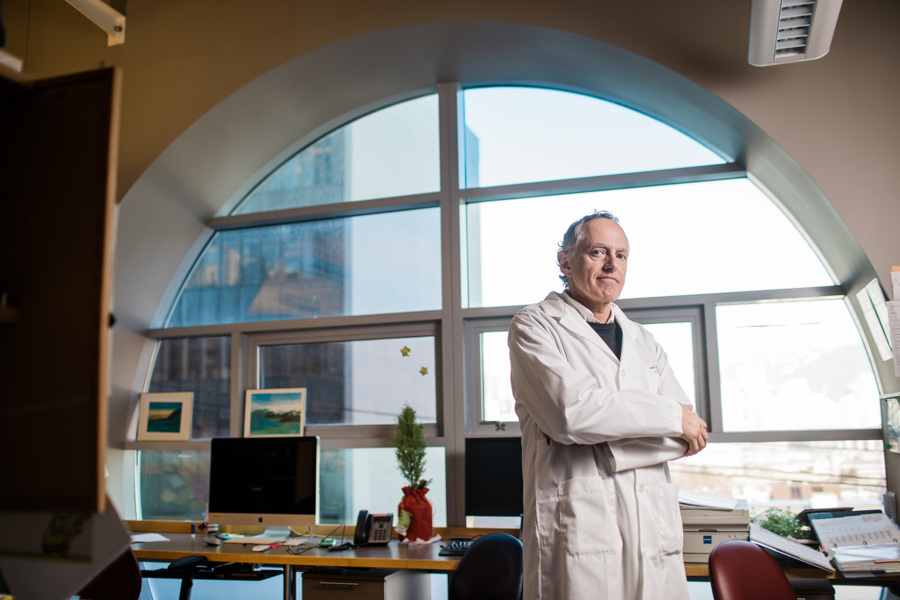 And that's exactly what we did in this case. We started out with a super rare pediatric tumour, thinking we would be able to solve only the causative alterations in that particular disease. We had no idea this was going to have such a wide application across so many different types of cancer.
It turned out to be a beautiful example of how when you look for something in rare diseases, such as in pediatric tumours, can have tremendous potential to benefit a much broader population, be applied across other diseases and, in this case, across other tumour types.
It gives you some comfort knowing that what you're doing – having spent many late nights in the lab – really means something. If you dedicate yourself to this, I can't think of a better way for that to be vindicated than a discovery like this that benefits society and helps the greater population.
In a nutshell, it's a wonderful feeling.
AN EFFECTIVE AGENT FOR PATIENTS
With this new drug comes new hope for people impacted by one of these types of cancers.
It's a favourable combination: the drug is effective and the side effects are rather mild, especially compared to some of the more empirical therapeutics that are out there.
This discovery also provides the opportunity for investigators to build on the study. Maybe it can be a springboard for similar drugs in that class to be developed for other indications?
It also reemphasizes the need to continue studying rare diseases.
Thanks for reading my first blog entry. Next week, I'll share with you the latest in stress signalling in tumour cells.
Poul