/
/
/
Vancouver Artist Giving Back to the Cancer Community in a Beautiful Way
Vancouver Artist Giving Back to the Cancer Community in a Beautiful Way
Meet Sue Bayley, local Vancouver artist who is giving back to the BC Cancer community in a beautiful way.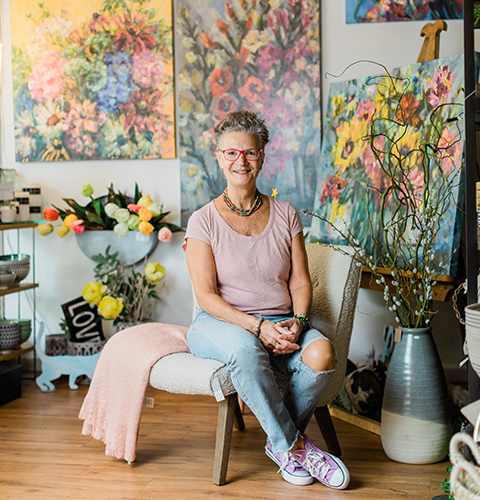 The Diagnosis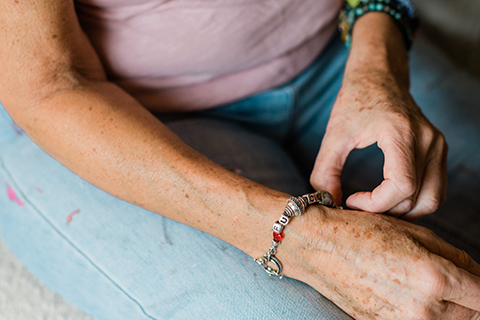 In the winter of 2018, Sue, who had been in the movie production business for over 25 years, started to feel unusually exhausted. While long days, stress and fatigue were not uncommon, it became clear that something was not right. It wasn't until Sue found a lump in her underarm that she started to fear the worst. After numerous tests, she received the news that she had Stage IV marginal zone lymphoma.
A Revitalised Passion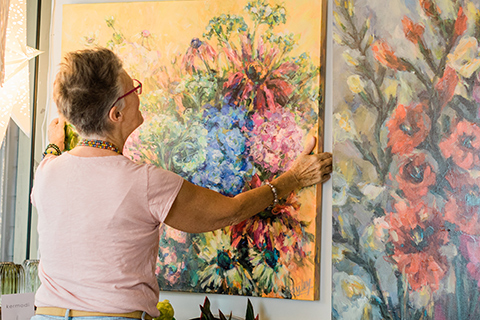 By Sue's first appointment at BC Cancer, her health had deteriorated to the point where she could hardly walk, and there were numerous tumours throughout her body. Thanks to the care, unwavering support and expertise from her oncologist, Dr. Diego Villa, and his medical team, Sue's condition improved to the point where she could start painting again.
"I was in bed for quite a while but as soon as possible I managed to sit and create small paintings," says Sue, "Even if I could only paint for five minutes, it was important to create and to achieve something meaningful in my day."
Out of the Blue Art Series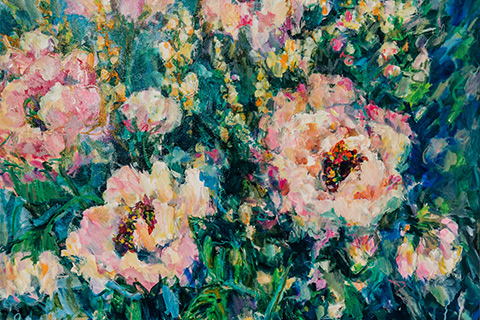 As Sue's journey with BC Cancer continued, the Out of the Blue art series was born. With a dual meaning, both in the surprise of her diagnosis and the desire to stay positive through her cancer journey, Sue started to paint floral displays to demonstrate an appreciation for living in the moment.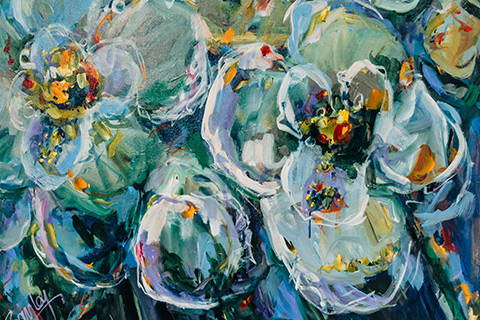 Thanks to Sue's generosity, the paintings from her Out of the Blue series are raising funds that will improve patient care and research at BC Cancer.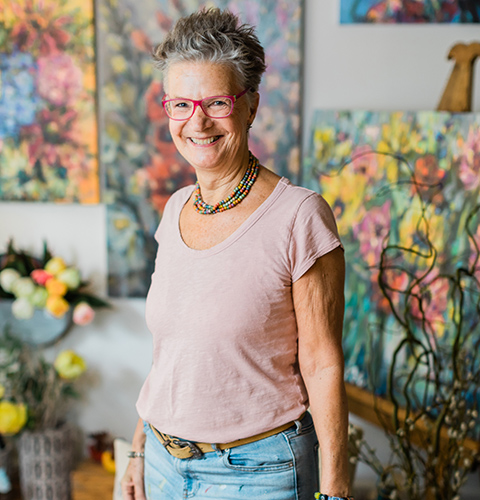 We are incredibly grateful that Sue is sharing her passion and talents to spread kindness and beauty during what can often feel like a dark time for cancer patients.
To learn more about Sue's work and her Out of the Blue series, visit her gallery, or get in touch directly with Sue via her website, Facebook or Instagram.