Victoria Patient Shares Her Cancer Journey During COVID-19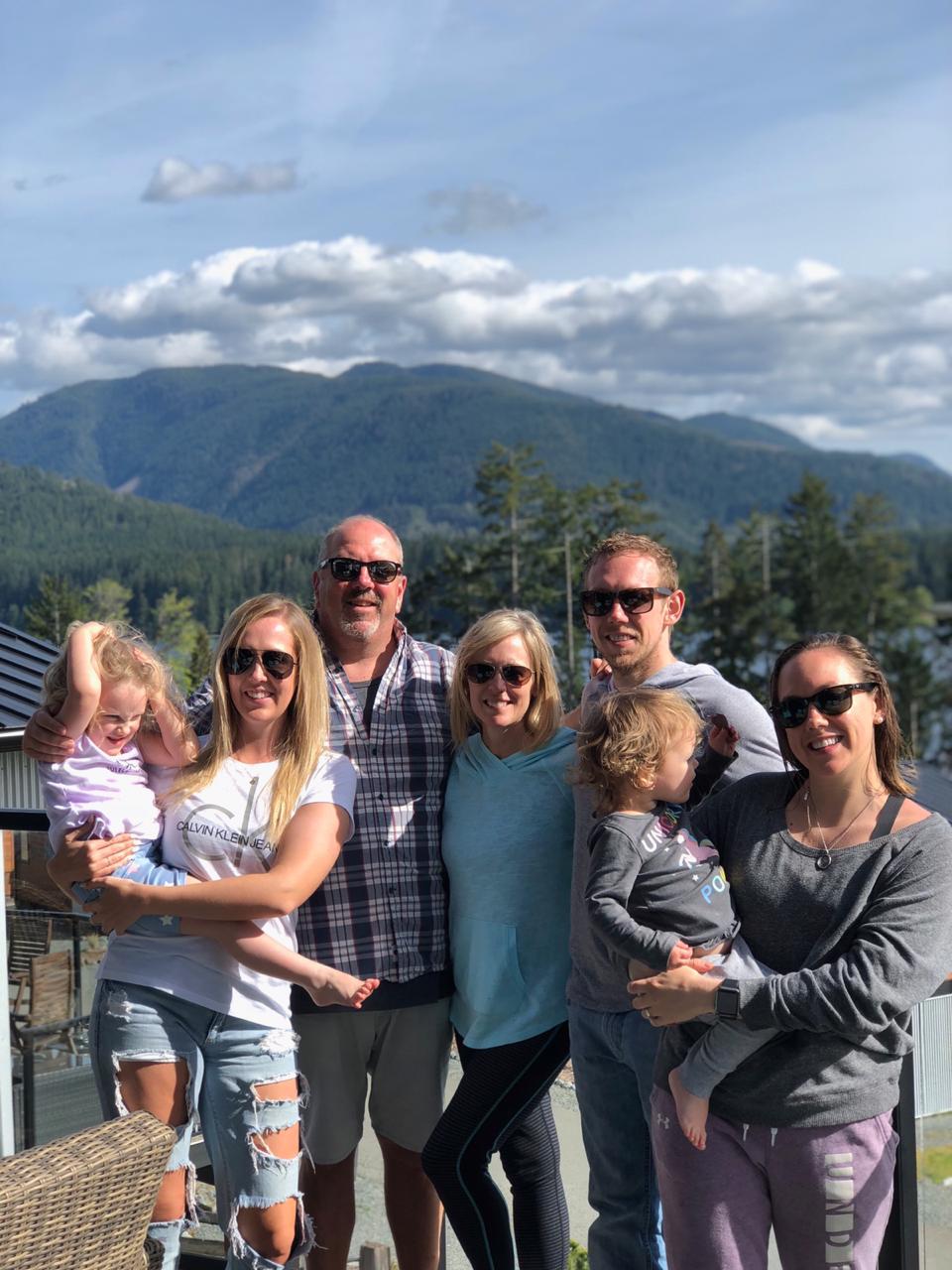 For Christine Greenhalgh, the COVID-19 pandemic is more than added stress and social distancing.
The Victoria resident recently completed her last round of treatment for a brain tumour, which first began on March 7 just as the coronavirus began ramping up around the world.
"For me, radiation treatments and the pandemic are tied together and always will be," she says.
Though the world itself started to change, Christine says the care she received while undergoing treatment at BC Cancer – Victoria never wavered.
As COVID-19 safety precautions grew, BC Cancer implemented screening for symptoms at the door for staff and patients, enhanced cleaning protocols and increased the number of virtual appointments.
All the while, Christine says staff at BC Cancer – Victoria went above and beyond to ensure patients were comfortable.
"Everyone I encountered at BC Cancer was welcoming, genuine, kind and empathetic," she says. "I thanked the staff regularly for being there for us and the humble reply was always that this is their job, and our treatments are most important to them."
When she finished her treatments in mid-April, Christine says it was almost a bittersweet moment for her after making such close relationships with the BC Cancer team.
"They celebrate with you when it's your last day and I was of course happy," she says. "But in a weird way I also knew I would miss that daily routine and connective support I received from the radiation staff there."
In these current unprecedented times, cancer patients are most vulnerable and Christine hopes her experience encourages others throughout the community to show their support when it comes to cancer research and care.
Tru Value Foods, the company Christine and her husband are partners in, is no stranger to philanthropy – they've been longtime supporters of the BC Cancer Foundation, helping change outcomes for families facing cancer in Victoria and beyond.
"Over the years we've seen the impact of financial support through research breakthroughs and achievements," says Christine.
"It's so inspiring to hear of the success stories from the many patients that have benefitted from the amazing work taking place at BC Cancer – Victoria."
To help support patients like Christine and the healthcare heroes who are providing them with world-leading care, the BC Cancer Foundation launched the BC Cancer COVID-19 Response Fund.
The fund provides help with emerging patient needs, such as: safe transportation to clinical appointments, home delivery of life-saving medication and accommodation near a BC Cancer centre for patients who travel for their treatment. Learn more about the fund and how you can support.