Why I Ride: Kevin Witzke keeps his son's memory alive
"I keep Nicholas' memory alive by riding his favourite bike almost every day. When I grip the handlebars, it's like I'm holding his hands. When I wear his jerseys, I feel his embrace."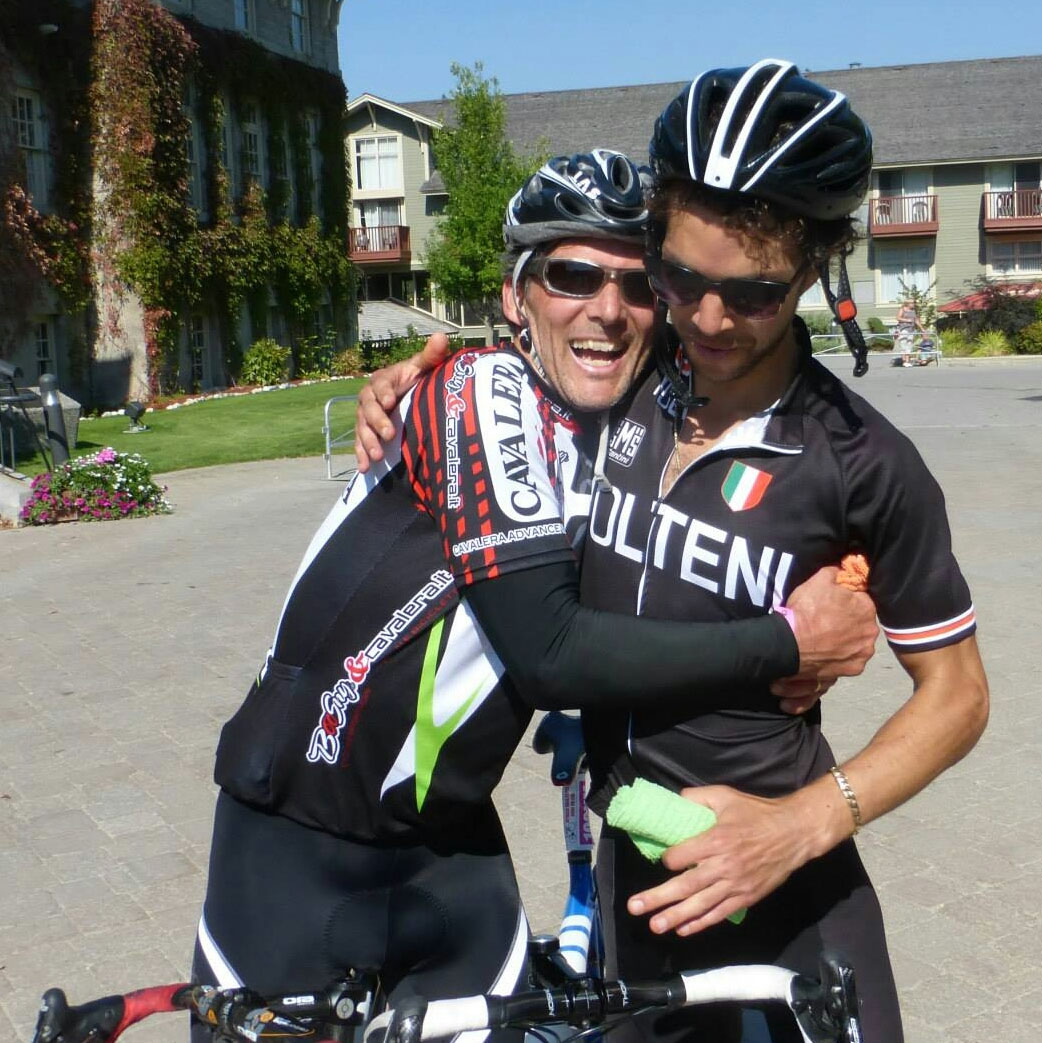 Kevin Witzke's son Nicholas was his best friend. Since their first rides together, nearly ten years ago, the two shared a passion for cycling. Nicholas may have enjoyed uphill climbs more than his father, but Kevin cherished the opportunity to share an activity he loves with his child. The physical and mental strength it took to compete at higher levels had Nicholas hooked and, together; the two challenged many races in BC over the past decade.
Their last ride together was to Nicholas' chemotherapy appointment this past December.
In October 2019, as a fit and active 31-year-old, Nicholas was diagnosed with colon cancer. He had no previous symptoms – but by the time he received his diagnosis, it was already Stage IV.
As Kevin recalls, "We were left shaking our heads, asking, 'What happened to stages I, II and III?'"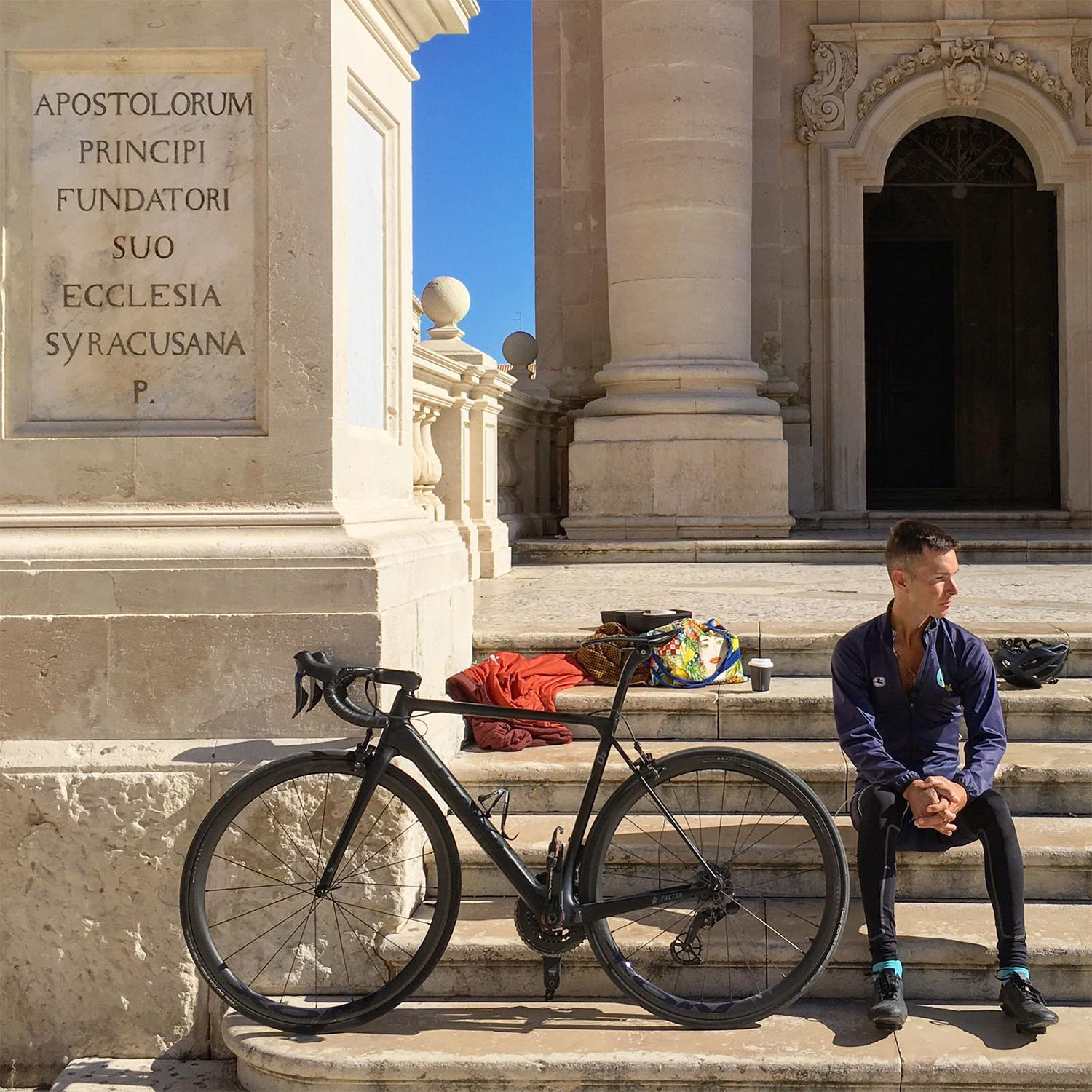 "Every day that I have, is an opportunity to do something… and to be something. Make the most of every day. If I have strength, then I'm going to do what I can with that strength." – Nicholas Witzke
Despite the progression of his illness, Nicholas wasn't going to let the disease stop him from following one of his dreams – connecting with his southern Italian heritage. With the help of his team at BC Cancer, he found a clinic in Siracusa, Italy where his chemotherapy could continue, and made the move to Sicily.
Nicholas responded well to treatment in Italy, where he was visited by his father Kevin, his mother Rita, and two sisters. He was able to run around Ortigia, the district of Siracusa where he lived, and made the 25km trip to his chemotherapy appointments with his father on their bikes – these rides may not have been the races they once took part in, but they still continued their decade-long tradition.
In December 2020, Nicholas' condition suddenly changed, and his cancer symptoms and chemotherapy side effects worsened. In April, he returned to B.C. – the journey home was difficult, and he was admitted to hospital in Kelowna.
Five days later, on April 29th, Nicholas passed away.
"I've decided to ride in the Tour de Cure this year because I want to spread a message about early cancer detection – 'Spot Cancer Early, Stop Cancer Early' is our motto," says Kevin.
Nicholas's eighteen-month journey with colon cancer is Kevin's motivation for founding team Nicolavoca and joining the Tour De Cure – to advocate for better outcomes for people like his son, and to make a difference in his honour.
"I'm compelled now to tell others that early detection can offer hope for better treatment and results," Kevin says. "I encourage others who love their children or have seen the suffering of friends and families struck by cancer at a young age, to support the Tour de Cure."
On August 28th, only three short months after Nicholas' passing, Kevin will be cycling 160km in Kelowna with team Nicolavoca's motto in mind. He'll be on his son's bike, but he hasn't yet decided the exact route he'll be riding – though he thinks the scenic one he'll choose will be different than the one Nicholas would take.
"Nicholas would have filled the route with climbs."
For more information on the Tour de Cure, and to learn more about Kevin and team Nicolavoca, visit his participant page.