Why I Ride: Michael Yarr rides for his family and himself
Michael Yarr rides every year for his family, and himself.
For 12 years, Michael has cycled to raise funds for the BC Cancer Foundation to help change cancer outcomes for patients across the province – himself included.
Prior to his own diagnosis, Michael was very familiar with the devastation cancer can bring. In 1984, his brother Stephen was diagnosed with brain cancer. After several operations and treatments, Stephen passed away at the age of 33 in 1991.
Years later, Michael would face another loss to cancer – that of his son, Tristan. Tristan had neural blastoma, a slow-growing cancer in his lower spine. He was diagnosed in November 2003 – less than a year later, he passed away at 18 years old in August 2004.
In 2019, Michael came face to face with cancer once again. He realized something wasn't right and went to see his GP. A colonoscopy was scheduled, where they found a tumour. He received a diagnosis of colorectal cancer.
Michael was treated at BC Cancer – Victoria.
"We are so blessed to have this facility here. My care was outstanding," says Michael. "Everyone I met and interacted with was exceptional."
Michael had a run of oral chemotherapy concurrent with radiation before surgery, which he tolerated well. So well, that seven days into his treatment, he was able to get back on his bike and again cycle in support of BC Cancer Foundation.
After surgery in December 2019 to remove the tumor, Michael came home and began to recover. He is now cancer-free.
On August 28th he'll be getting on his bike once again and riding in the Tour de Cure presented by Wheaton Precious Metals.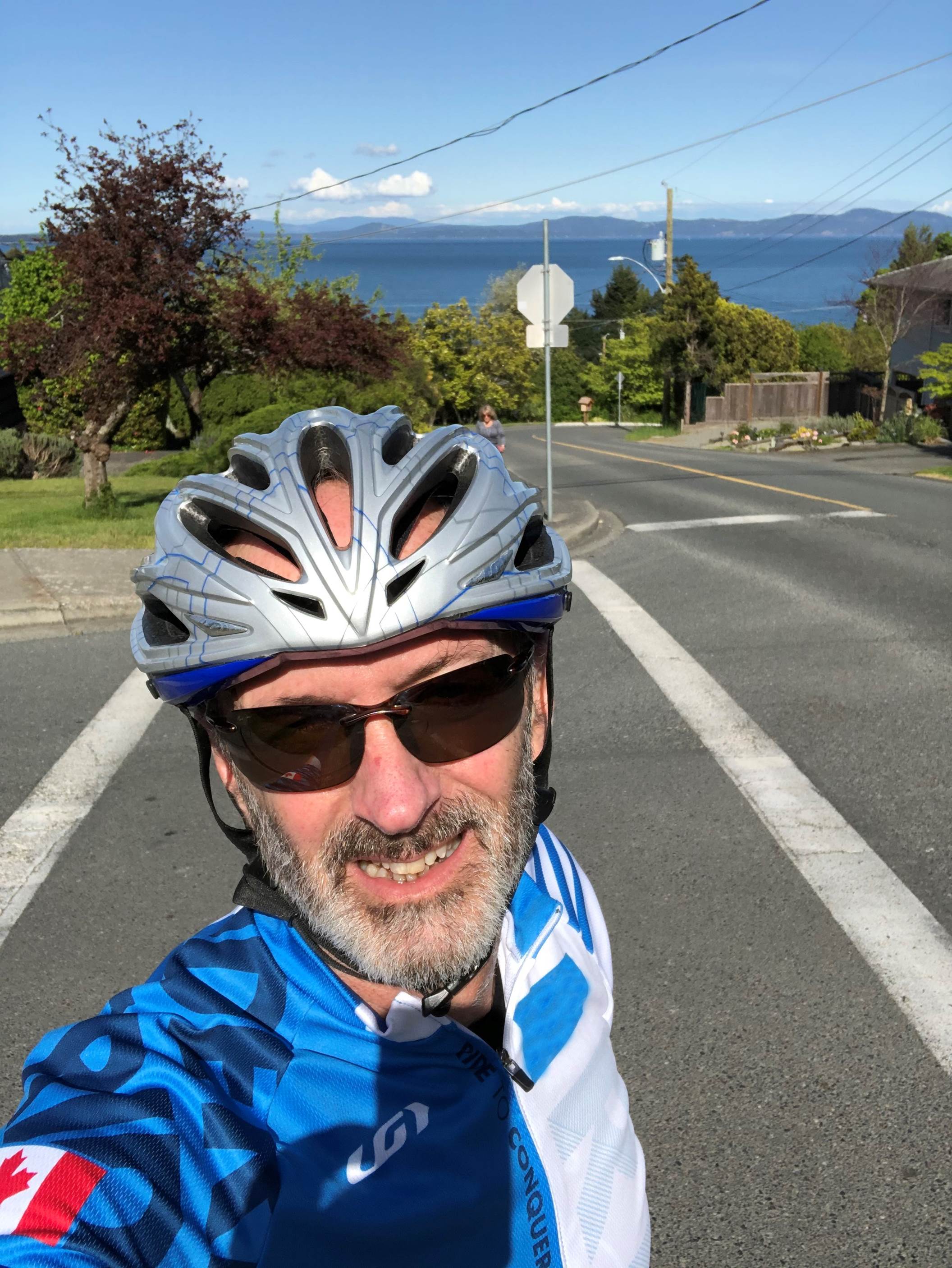 "I really believed in the BC Cancer Foundation's work even before I got cancer," says Michael. "I know BC Cancer's research and development is so key to cancer prevention and treatment."
Michael is motivated to ride every year because he wants to do whatever he can to stop so many families from being affected by cancer the way his has been.
"Sometimes the training is hard. Sometimes the weather on the ride has been challenging," says Michael. "But whenever it gets tough, I just think of my brother and son and what they went through. That keeps me going every time."