/
/
/
Why We Ride: Team Kathy's Riders come together year after year in honour of their loved one
Why We Ride: Team Kathy's Riders come together year after year in honour of their loved one
When Chrissie Thernes first joined the Tour de Cure seven years ago, she didn't even own a road bike. She pulled her 20-year-old mountain bike out of storage, that didn't even have room for a water bottle, along with an expired helmet.
"I wondered, who was I kidding, thinking that I could ride 250 km over two days," Chrissie says.
In 2011, Chrissie and her family lost her aunt Kathy Stonehouse to cancer. Kathy was a mother, wife, sister and friend to many. In her honour, team Kathy's Riders was formed.
The riding team began unofficially in 2013, when Kathy's daughter Jennifer joined the cycling fundraiser for the first time. Their family and friends supported her with donations and cheered her on at the finish line– the Tour de Cure was a tangible way they could pay tribute to their loved one and help change cancer outcomes.
The following year, Kathy's son Jeff, her sister Karen and Chrissie signed up to join Jennifer and ride in memory of Kathy.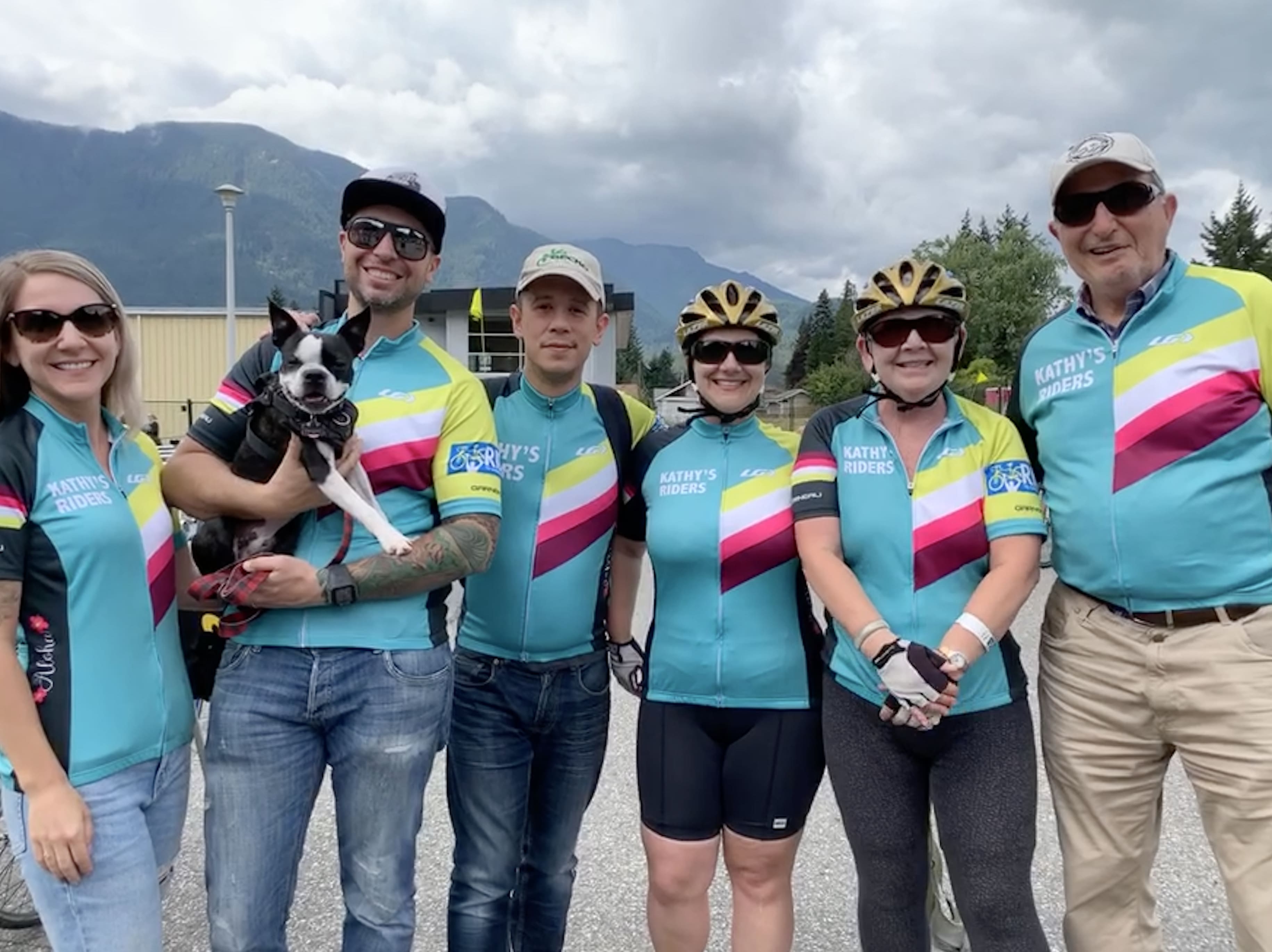 "For the last nine years, our team has crossed the finish line together. I fight back tears as the announcers say our names and our team's name over the loudspeaker," says Chrissie. ""While the crowds may dissipate, our family is there to share in our accomplishment."
Depending on the year, Team Kathy's Riders are a small team of one to four riders.
"We are not the fastest. We do not raise the most money. But we are committed to a cause that is both personal and bigger than ourselves, and I am proud to say our small team has raised over $70,000 for the BC Cancer Foundation to date," says Chrissie.
Chrissie encourages anyone who is thinking of signing up to do so and emphasizes that it's important to remember that the Tour de Cure is a ride, not a race. While some participants may be more experienced cyclists, it is not a requirement to join or participate.
"For me and my family, the Tour de Cure is not about cycling. It is about hope for a future where the word 'cancer' is not synonymous with loss," she says. "In joining, you become part of a community that is dedicated to creating change. You are supported from the moment you sign up, until you cross the finish line. And despite what your fear may tell you, you will cross it."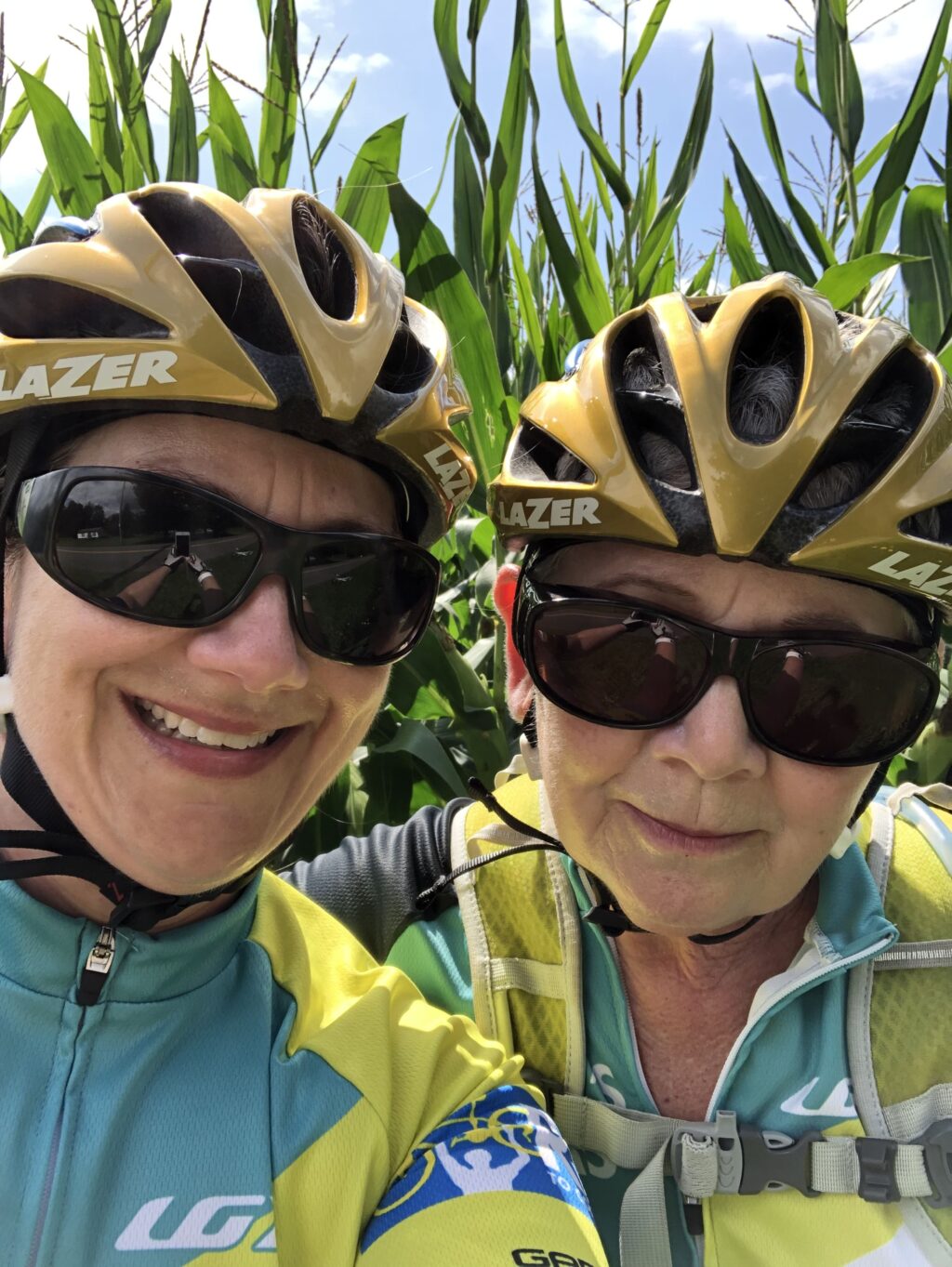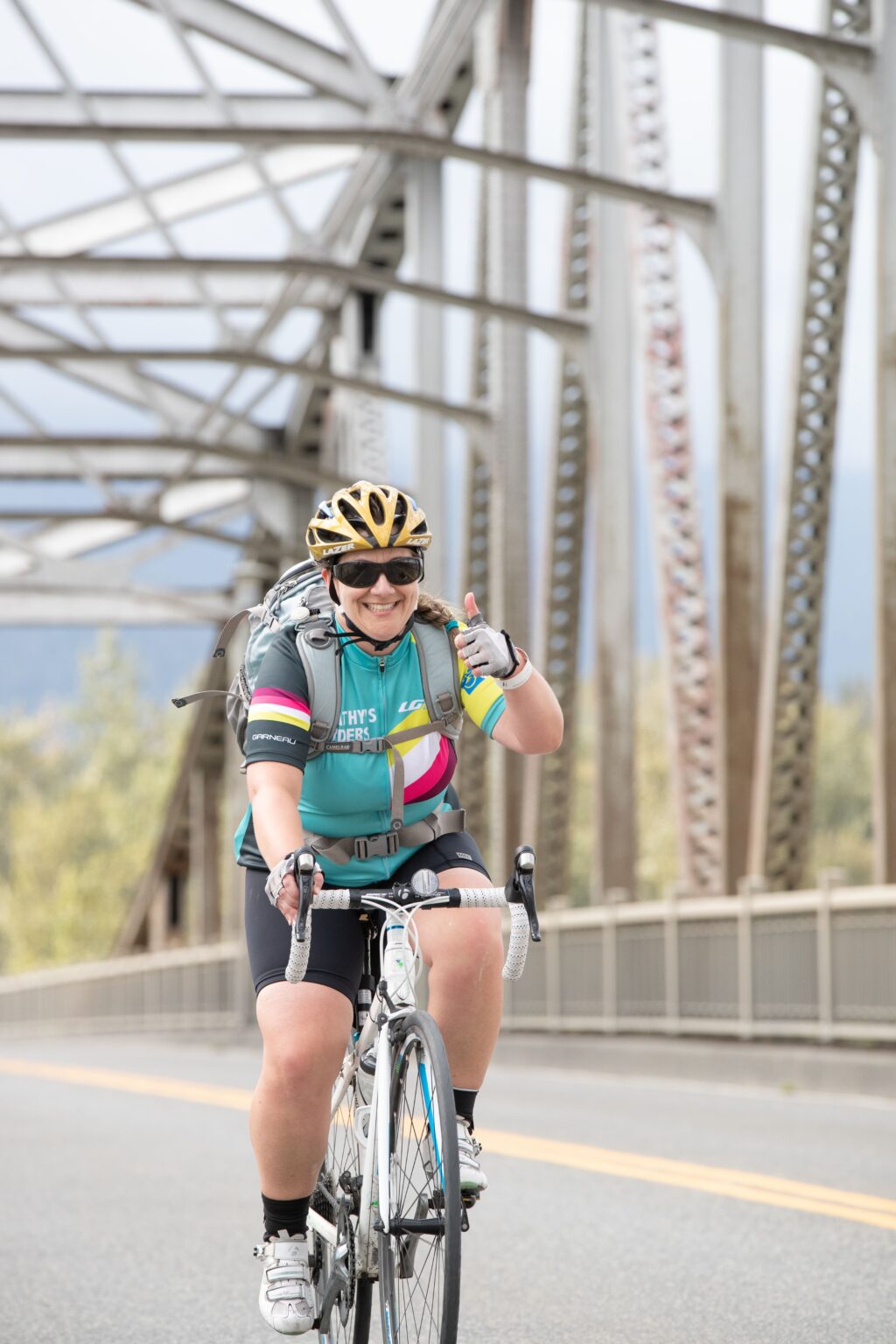 Chrissie's new bike has a place for a water bottle, and she proudly wears a golden helmet she received from her years of event participation, but the reasons her team rides remain the same – in support of the many others who find themselves facing a cancer diagnosis, and as always, in memory of Kathy.
For more information on the Tour de Cure, and to learn more about Team Kathy's Riders, you can visit their participant page here: https://tourdecure.ca/team/kathysriders