Working Together to Invest in Cancer Care in B.C.
The good news is people are living longer with cancer thanks to research-driven new and innovative therapies; the flip-side is that implementing these new therapies puts an added strain on a provincial cancer care system that's already overburdened due to a growing and aging population, says Dr. Sharlene Gill, medical oncologist at BC Cancer – Vancouver.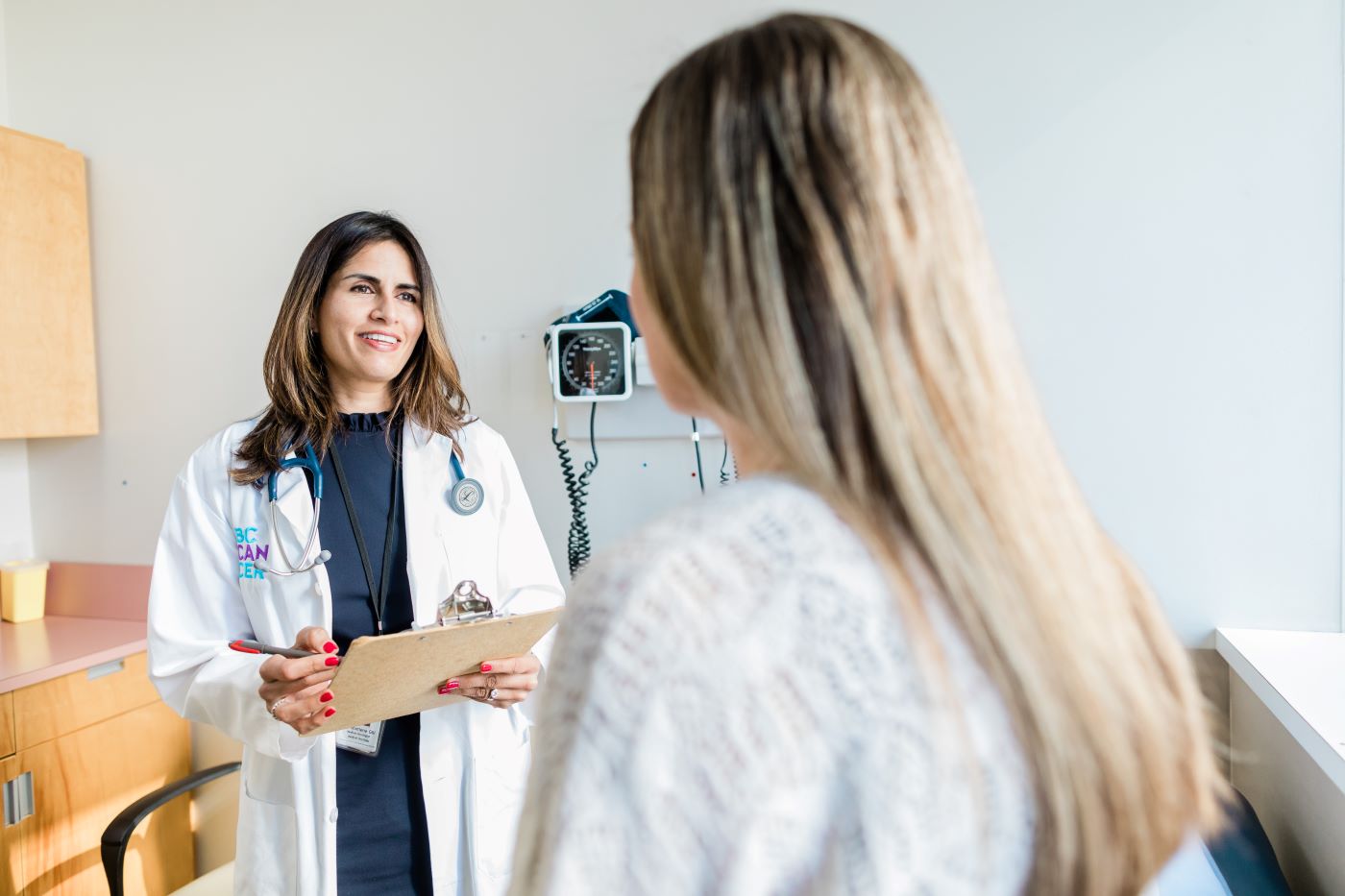 "It's that trifecta of increasing incidence, increasing prevalence – people living longer with cancer on treatment – and increasing complexity of the treatments that we now offer compared to 20 years ago where the reality was that we didn't have a lot of options to offer patients, particularly those with advanced disease.
That landscape has thankfully totally changed, but it means that we have to build the capacity to provide these cutting-edge treatments."
With the population growth in the Fraser Health region, the announcement of a new BC Cancer centre in Surrey is incredibly welcome news, says Dr. Gill, but there are similar urgent needs in the Interior and on the Island, which tends to have an older patient population.
In addition to the infrastructure, we also need to increase health-care worker capacity, she says. "You can build centres, but we also have to make sure that we are training and recruiting and really bringing in the health-care expertise that is needed — the personnel that are needed to deliver those services."
Dr. Gill prefers to look at these challenges as an opportunity — to both raise awareness of the needs, and educate the public about investing time and effort in their own health care.
"I'm a big believer in trying to take control of what's within our control, and I believe raising awareness and strengthening our cancer care system is something that's within our control. I think we all have a role to play here because coming back to the 'one in two of us will be diagnosed in our lifetime' statistic, means that we are all, unfortunately, in some shape or form, going to be touched by cancer."
Support from donors, both big and small, is especially gratifying, she says. "The dollar amount really has value, and there's that intrinsic value of the messaging behind it that is equally important. As a cancer doctor and a health-care worker, to see the community respond you feel very much like you're part of a bigger team. We're all in this together. "