VANCOUVER, B.C. – On February 4th, World Cancer Day, BC Cancer will spark a call to action to British Columbians to make cancer a priority by supporting research, care and infrastructure.
Last year more than 27,000 British Columbians were diagnosed with cancer. In 15 years, that number will increase to over 40,000.
Cancer will impact every family as the '1 in 2 Canadians are now expected to face cancer in their lifetime' statistic will ring true. This is a result of a growing and aging population.
BC Cancer has among the best outcomes in the world, with the province continually preparing for the now and the next decade to support families yet to face cancer – the most difficult time in their lives.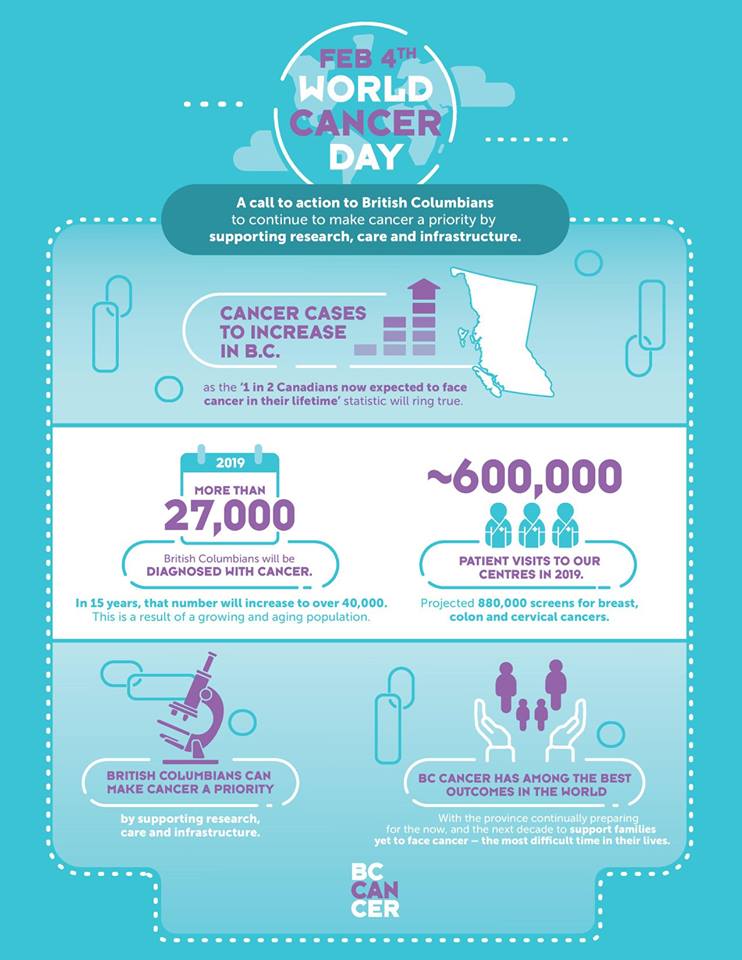 For more information or to coordinate an interview, please contact:
Hayley Judge
Communications Specialist
BC Cancer Foundation
D: 604.707.5907
C: 604.764.0666
hayley.judge@bccancer.bc.ca