A year-in-review: the extraordinary impact of philanthropy
When you look at 2018 for BC Cancer through a philanthropic lens, it has been a great year.
I'll start with the bike ride – the 10th annual Ride to Conquer Cancer. I've participated in the Ride for many years and it is a truly extraordinary event. In past years we crossed the border at the Peach Arch and rode to Seattle. But we decided this year that the Ride would stay in Canada – an overnight in Chilliwack, then on to Hope.
But then the Fraser Valley, like other parts of B.C., was on fire. A few days before the Ride, we weren't even sure we'd be able to hold the event. The rain came, thankfully, but not before the fires forced some last-minute route changes. So we'll have to wait until next year to finish in Hope.
The extraordinary impact of BC Cancer Foundation donors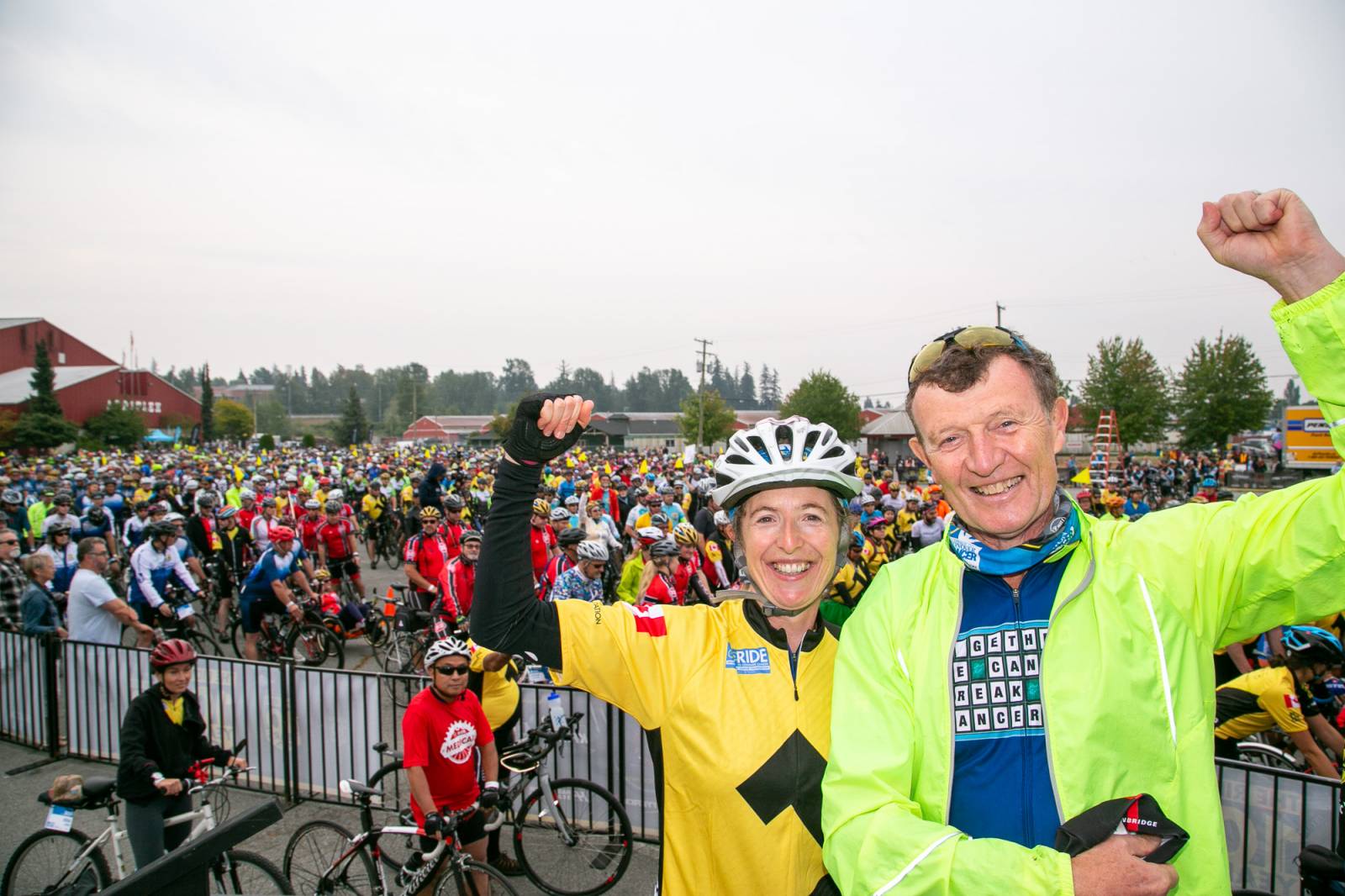 The Ride is always the most inspiring event I participate in. Once again, BC Cancer Foundation CEO Sarah Roth and I stayed on stage at the Cloverdale Fairgrounds and watched all the riders leave. You look out at this sea of riders and know they all have their own story, they all have their own inspirations for being there.
It always reminds me that every single one of them – more than 2,500 riders this year – have raised at least $2,500 apiece to support our work. I've used the word "extraordinary" already; here I must use it again. The B.C. Ride raised $10.6 million this year and more than $96 million over its 10-year history. Indeed, that is extraordinary.
Of course, Foundation supporters do so much more than the Ride to Conquer Cancer. The Inspiration Gala, back in November, was a huge success in raising funds for blood cancer research. Gala guests raised more than $4 million that evening to back that work.
The Hope Couture fashion show, which took place in September, raised more than $600,000 to help buy a new PET/CT scanner at BC Cancer – Vancouver. (On top of the PET/CT scanner purchases and installations slated for Victoria this spring and Kelowna in 2020, I'd be remiss not to mention how Foundation fundraising has been broadened to be truly provincial – and how so many communities have wrapped themselves around BC Cancer's priorities, from targeted radiation to supportive care.
A shared vision for the future of cancer research and care
Then there was one of the greatest single donations we've ever seen – the $18 million from an anonymous donor that will allow us to create a molecular imaging and therapeutics program. The initial work is in prostate cancer but it will subsequently be studied in other diseases. This donation was recognized at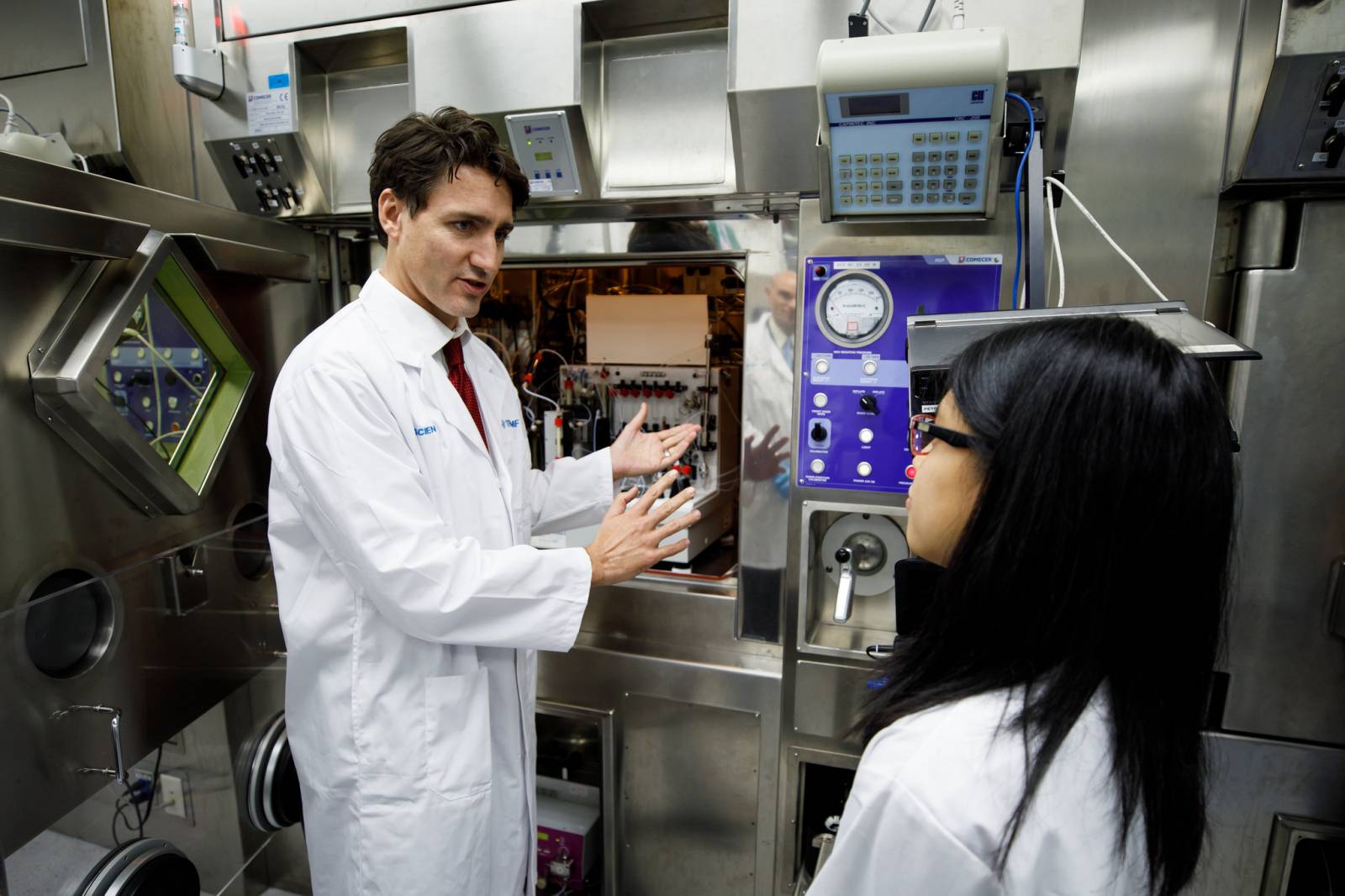 the BC Cancer Research Centre in October, with patients impacted by prostate cancer in attendance, and then again later in the month where both VP Research Francois Bénard and Prime Minister Justin Trudeau spoke at another celebration.
The Foundation also provides support for many of our research programs, and seeing disease-specific programs such as lymphoid and pancreatic cancers leverage the Foundation's support to get major international grants is impressive. It really does validate the value of philanthropy in our desire to deliver world-class research and care.
Sarah and I share the same vision about philanthropy, in that it supports innovations in care, research and capital projects. It is particularly helpful when we can bring advances in cancer diagnostics, or treatment, to the people of B.C. early, thanks to philanthropic support.
PET/CT is a good example of that; so are genomics and immunotherapy. Immunotherapy is the coming wave of cancer care, and we are able to introduce it earlier and have a stronger program because we have the Foundation's support for parts of that project. Without that support, the time to introduce some of these critical tools and initiatives that improve cancer for the people of British Columbia would have taken much longer.
I look forward to another successful year in 2019.
Malcolm