Lung cancer is the leading cause of cancer-related death in B.C., across Canada and worldwide. Six British Columbians die of lung cancer every day.
The main reason lung cancer tends to have a poor prognosis is that the disease is commonly diagnosed at a later stage due to few symptoms early on. In addition, the drugs currently used to treat advanced lung tumours are not effective in the long term and drug resistance is common.
Although most cases of lung cancer are associated with smoking, about 25 per cent occur in patients who have never smoked. BC Cancer researchers have proven that lung cancer found in people who have never smoked is a completely distinct disease from that seen in smokers.
Transforming Care For British Columbians
In February 2021, the BC Cancer Foundation announced a philanthropic investment of $15.3 million from the Leon Judah Blackmore Foundation to advance lung cancer research and care.
It is Canada's largest known philanthropic investment specifically supporting lung cancer, a long stigmatized and underfunded area in cancer research. The transformational donation will place BC Cancer at the global forefront of innovation in early detection, treatment and high impact research.
The goal is to immediately begin work at BC Cancer that will see significant advancements in treatment and survival. Leading the vision, Dr. Stephen Lam, Leon Judah Blackmore Chair in Lung Cancer Research, BC Cancer, has been a pioneer in developing population-based lung cancer screening technology and systems, innovative breath-based detection tools, and advanced detection of the earliest signs of lung cancer.
"This is a significant moment for people facing lung cancer as we will seek out and find more cures. With this investment, B.C. can build on our unique breadth of expertise to develop innovative early detection methods through breath and microbiome research, artificial intelligence, new therapeutics to prevent and cure lung cancers, and methods to stop tumour resistance and recurrence," says Dr. Lam.
For individuals facing lung cancer today, the donation is a beacon of hope. Burnaby resident Alan Soon is living with advanced stage lung cancer, made possible thanks to recent advances in treatment options. Diagnosed in February 2019, the never-smoker and his family were in complete shock.
Today, thanks to his progressive care at BC Cancer, Alan is on a maintenance treatment every three weeks which has kept his cancer stable and allows him a quality of life to enjoy with his wife and their two teenage children.
Alan believes this donation is, "a real game-changer, a donation of this scope gives hope to late stage patients like myself. It shows empathy to people with a cancer that has long been stigmatized and has not seen an equitable level of support. We hope that new treatment development will allow us to live with lung cancer as a chronic disease and to die with it, not of it."
Lung Cancer Facts:
Lung cancer is the leading cause of cancer death in B.C., across Canada and around the world
World-wide, more than 2 million people are diagnosed with lung cancer each year and approximately 1.76 million will die from it [Source: WHO]
Over half of lung cancers are diagnosed at a late stage when only 19% of patients reach the 5-year survival
When caught early, over 80% of lung cancer patients reach the 5-year survival
8 in 10 lung cancers are preventable
BC was the first jurisdiction in Canada to announce a lung cancer screening program [Sept. 2020]
Environmental factors that contribute to lung cancer risk include: smoking, air pollution, radon exposure, asbestos, arsenic and other chemicals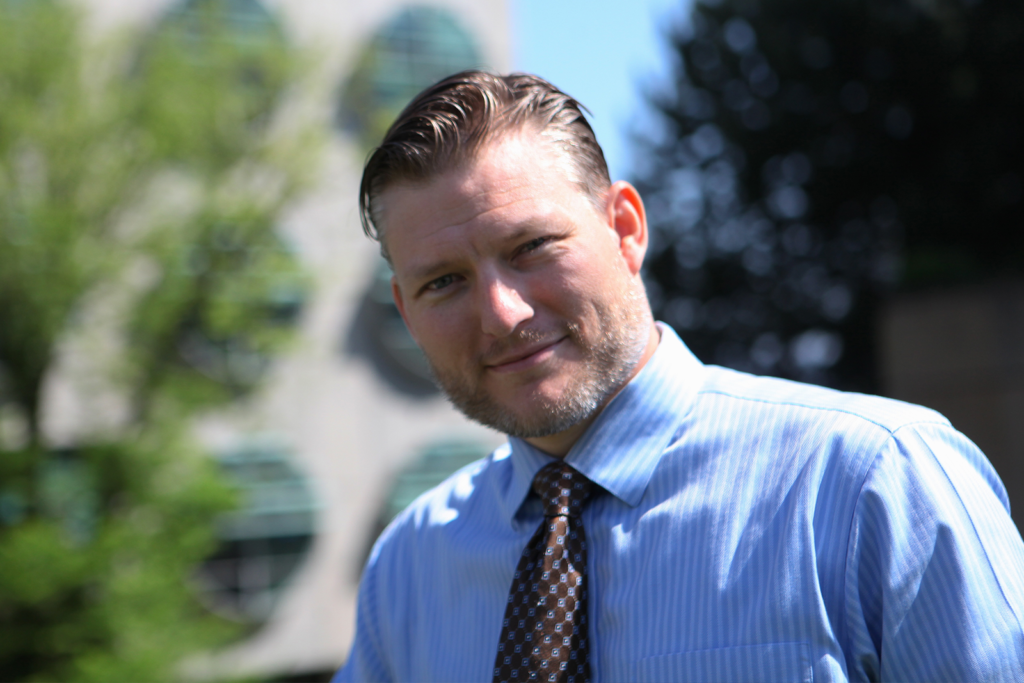 "Donations to the BC Cancer Foundation are the key to making sure B.C. remains a leader in cancer outcomes in the decades to come."
Dr. William Lockwood, Scientist, Integrative Oncology
Thanks To You, BC Can Change The Outcome
Dr. Will Lockwood's research lab at BC Cancer has a strong focus on understanding the molecular drivers of lung cancer and using that information to identify new and effective drugs for treatment.
Dr. Lockwood's team has made significant progress in several key areas:
They continue to pursue their project to kill lung cancers through hyperactivation. They are now working with industry partners to develop treatments for clinical use to make progress for lung cancer patient care in the coming years.
They have discovered a novel virus that selectively kills lung cancer cells which make up the majority of lung adenocarcinomas and currently have no targeted therapies. The novel virus has been engineered to activate in lung cancer cells with the hope that it can be deployed to destroy cancer cells. This use could form the basis for therapy in the future.
They have identified a protein called GGA2, which can kill sensitive and resistant EGFR-mutant tumours, which typically develop resistance to other targeted therapies. This work was the subject of Dr. Lockwood's recent symposium lecture at the World Conference on Lung Cancer and will lead to new ways to prevent resistance.
They have characterized a new compound which selectively kills lung cancer but spares healthy lung cells by depriving lung cancer cells of essential molecules they need to survive. Dr. Lockwood's team is aiming to develop improved compounds for use in clinical trials.
Dr. Lockwood's team was awarded a large CIHR grant to study the effects of cannabis smoking on lung cancer development. This work will help to inform the public of potential risk associated with cannabis use, and to identify  strategies to prevent cancer development in users.
Dr. Lockwood's lab made tremendous progress in sharing their work on the global stage in 2019, publishing nine papers in esteemed medical journals, with an additional three papers in revision. Numerous abstracts were presented at international conferences, including the CSHL Biology of Cancer conference and the European Proteomics Association 2019 Congress in Germany. As mentioned above, Dr. Lockwood presented at the World Conference on Lung Cancer in Barcelona, a gathering of over 7,000 lung cancer researchers and clinicians from around the world.
In 2020, Dr. Lockwood was the recipient of the Early Career Excellence in Research and Discovery Award from the University of British Columbia's Pathology department.