/
/
/
BC Cancer Establishes Liver Cancer Research Program with Donation from Acuitas Therapeutics
BC Cancer Establishes Liver Cancer Research Program with Donation from Acuitas Therapeutics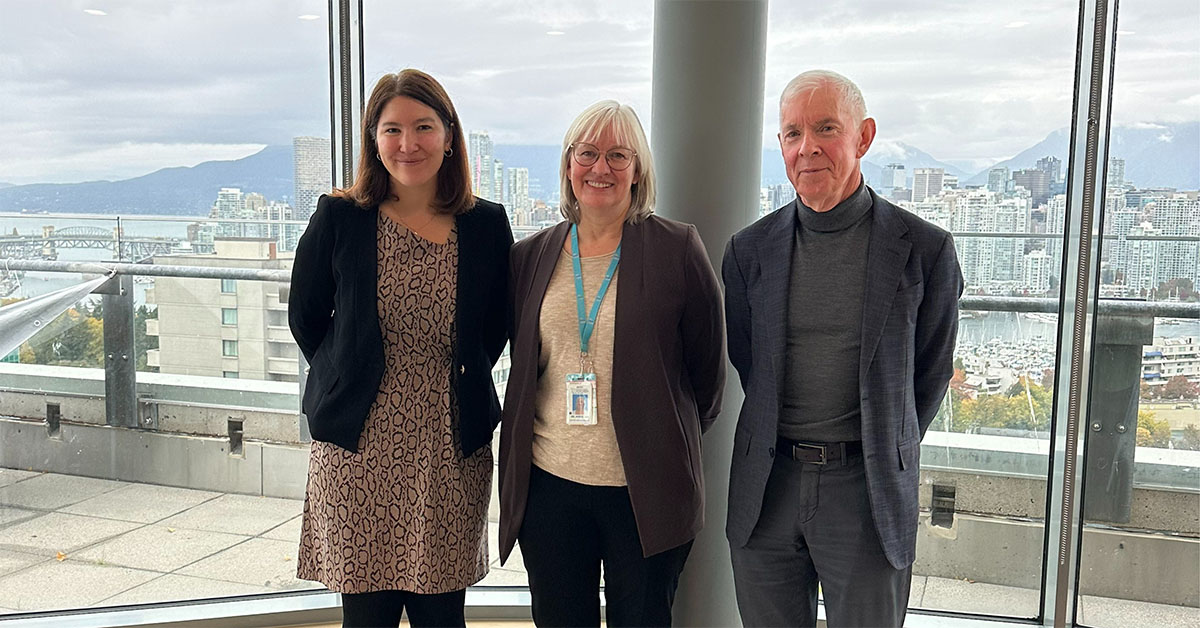 As a result of the largest gift in Canadian history for liver cancer, BC Cancer is establishing a unique multi-disciplinary liver cancer program, led by Dr. Pamela Hoodless (Director & Distinguished Scientist at BC Cancer), to increase the global understanding of the disease and develop more effective treatments. The team's formation is made possible by this generous gift of $1 million from Vancouver-based biotechnology firm Acuitas Therapeutics, Inc.
Around 3,500 Canadians are diagnosed with liver cancer each year and this number is increasing due to rising rates of viral hepatitis and obesity. Chronic liver damage from these factors destroys the organ's unique ability to repair itself when damaged, which can then lead to cancer.
Alcohol has also been linked to liver cancer and liver cancer has historically been underfunded and under researched globally, due in part to the stigma of alcohol use and liver diseases. However, explains Dr. Hoodless, as with all cancers there are many other factors at play, including viral infections and genetics.
"The creation of a liver cancer research program allows us to expand our team, and importantly it will bring together experts from the research and clinical sides of BC Cancer," says Dr. Hoodless. "This collaborative approach has been incredibly successful in cancers such breast and leukemia, and led to breakthroughs that have drastically improved outcomes for patients facing those cancers. By using this model for liver cancer, BC Cancer will be at the forefront of this critically understudied cancer."
Dr. Hoodless's team is hitting the ground running with the launch of three initial projects looking at how genes are regulated in Hepatocellular carcinoma (HCC) to better understand how the disease progresses. HCC is the most common type of liver cancer, representing 90% of cases in British Columbia. Using liver organoids – 3D cell structures grown in tissue culture dishes – they now will also have the ability to test their hypotheses around how the disease behaves.
One exciting area of liver cancer research is the use of lipid nanoparticles (LNP) – essentially 'delivery vehicles' for therapeutics at the molecular level – in targeting cancerous cells. These nanoparticles will play an important role for the team testing their research on liver organoids and potentially developing new, more effective therapeutic alternatives.
Acuitas is the world leader in the development of LNP delivery technology. The Acuitas team played a key role developing the COVID-19 vaccine COMIRNATY®, which is enabled by their proprietary LNP.
"The BC Cancer Foundation is an exceptional organization, and we are proud to support the liver cancer research being done there by Dr. Hoodless," says Dr. Thomas Madden, President & CEO of Acuitas Therapeutics, Inc. "As the global leader in lipid nanoparticle delivery technology we understand the importance and value of research – especially when it is necessary to forge a path where one doesn't exist."
Acuitas has a history of contributing to its communities, including BC Cancer's cutting-edge research into ovarian and breast cancers. Acuitas' Chief Legal Officer & Vice President, Business Development, Miranda Lam chairs the Foundation's Beyond Belief campaign cabinet – sharing her leadership and expertise in helping the Foundation realize its current historic $500 million fundraising goal to transform cancer care and research in B.C.
"We hope that our contribution will inspire others to donate or to help raise awareness of the important work being done at BC Cancer," says Dr. Madden.
To join Acuitas in supporting BC Cancer's critical research, contact Elissa Morrissette at elissa.morrissette@bccancer.bc.ca