/
/
/
BC Cancer Foundation Launches $2.2 Million Campaign for Groundbreaking Precision Radiation Clinical Trial
BC Cancer Foundation Launches $2.2 Million Campaign for Groundbreaking Precision Radiation Clinical Trial
The BC Cancer Foundation has launched a $2.2 million fundraising campaign to support a new, cutting-edge international precision radiation clinical trial, which will be led by Dr. Rob Olson (Research Lead and Radiation Oncologist, BC Cancer – Prince George) and his team at BC Cancer – Prince George (Centre for the North).
The new clinical trial, called SIMPLIFY, will be available at all six BC Cancer centres and at least 15 international sites. The trial will help shape the future of precision radiation therapy internationally and further demonstrate BC Cancer's global leadership in cancer research and innovation.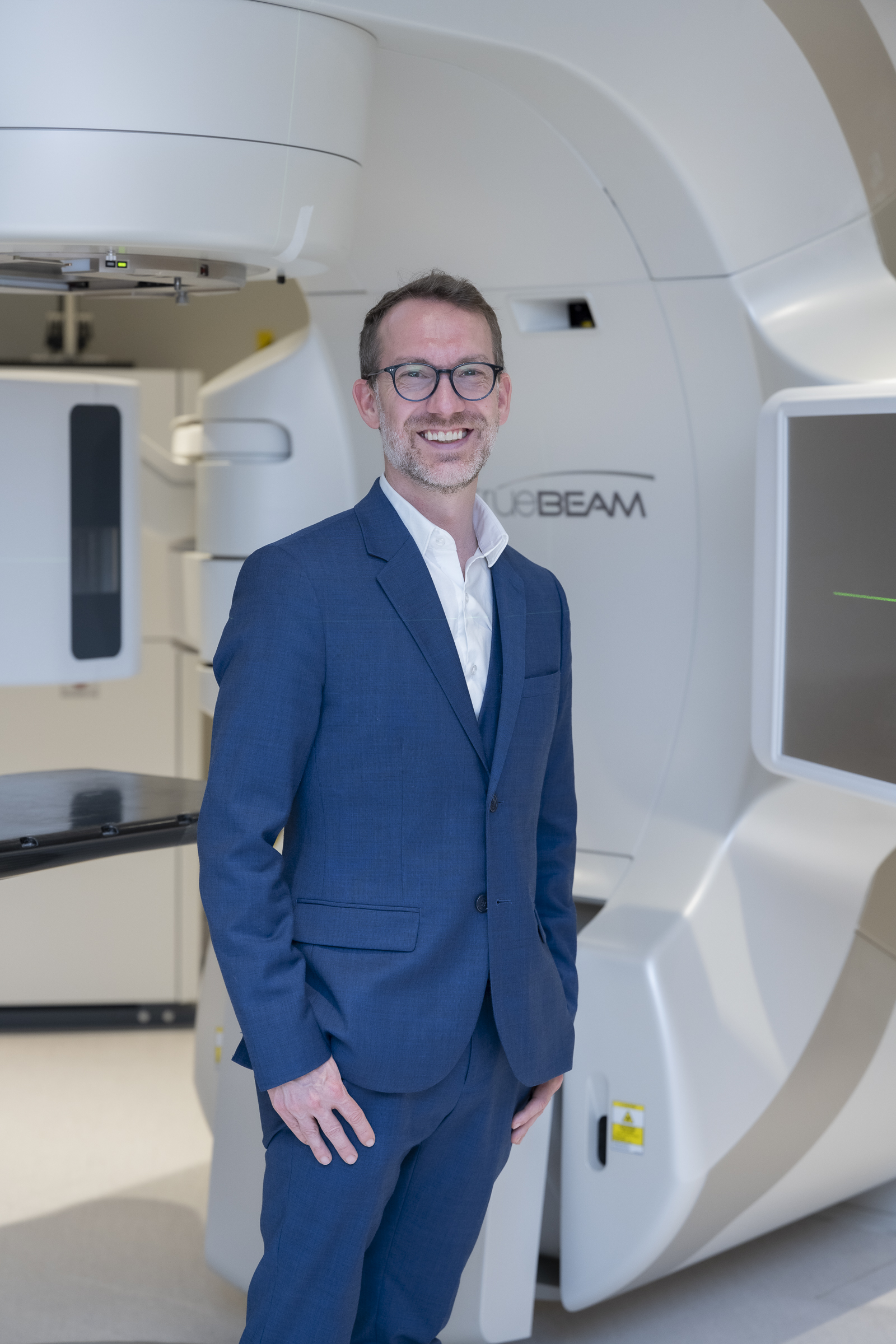 SIMPLIFY will test the use of a single dose of Stereotactic ablative radiotherapy (SABR), a high-precision therapy that safely delivers higher doses of radiation to the tumour site, while limiting doses to healthy tissues, and is expected to reduce side effects and increase the chance of a complete remission for people with metastatic cancer.
Findings from Dr. Olson's previous SABR trial, SABR-5, were published last fall with positive results. The trial used up to eight SABR treatments and found side effects from SABR are low and the control of cancer spread is high (90% at one year). Importantly, it found SABR treatments led to complete remission for some metastatic patients, where existing therapies are only effective at slowing or reducing the tumours.
"SABR destroys cancer cells and cancer DNA at the molecular level," explains Dr. Olson. "Our goal is to provide this revolutionary solution for the most difficult to treat cancers with less toxicity. We are not only attempting to keep toxicity rates low and control rates high, but we are now also focusing on making it more cost-effective and convenient for patients by testing high dose, single treatment SABR. We're proud to be leading a global movement here in Prince George to make SABR the standard of care."
Selen Alpay, local philanthropist and owner of the Prince George Canadian Tire, and his wife Anita have generously donated $500,000 in support of the historic campaign. The Alpays previously supported Dr. Olson's work through a $100,000 gift in 2022.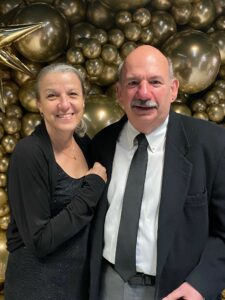 "Many of us have had loved ones treated at BC Cancer – Prince George and know the importance of the work done in the centre," says Selen. "I'm proud to be able to give back, knowing the research they're conducting here will improve lives in our city and across the world. I hope this gift inspires others to join in support of the BC Cancer Foundation."
"We are grateful for Selen and Anita's generosity to launch this important fundraising effort in their community," said Sarah Roth, President & CEO, BC Cancer Foundation. "Donor support is essential to accelerating research from lab to patient and improving outcomes for our loved ones."
To support the campaign or learn more visit: bccancerfoundation.com/north
-30-
About the BC Cancer Foundation
The BC Cancer Foundation is the fundraising partner of BC Cancer and the largest philanthropic funder of cancer research and care in B.C. Donor support drives leading-edge innovations and helps increase access to treatments across the province – fueling hope for the 80,000 patients who depend on BC Cancer each year.
Media Contact: Colleen Hamilton, Communications Specialist, BC Cancer Foundation, colleen.hamilton@bccancer.bc.ca