Breathing Life into the New Year
The New Year brings new possibilities in advances in lung cancer research — none of which would be possible without donor support, says BC Cancer's Dr. Stephen Lam.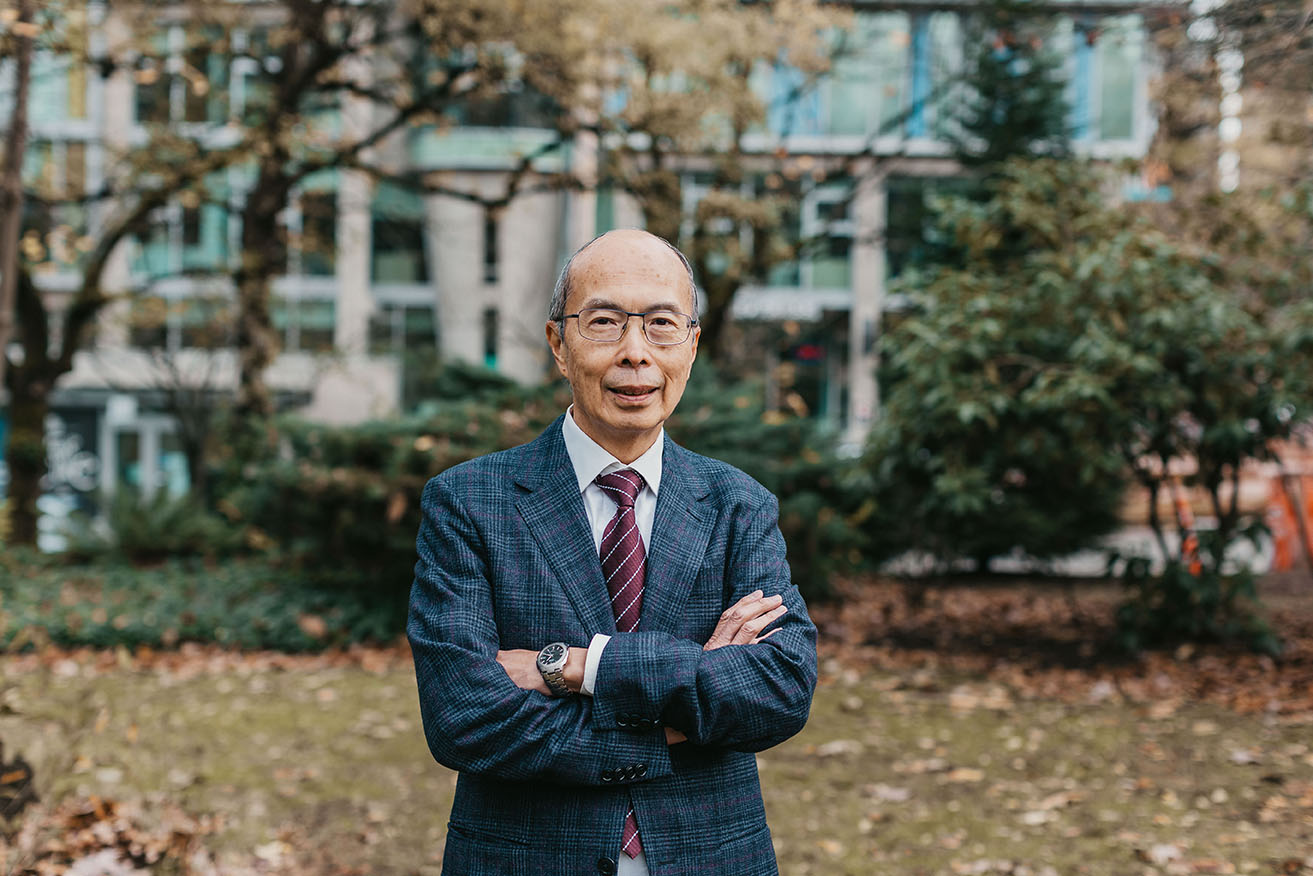 Abalone is a must-have item on the table at Dr. Stephen Lam's annual New Year's Eve dinner. Though no one makes the delicacy — thought to bring good fortune and abundance, making it the perfect dish to serve during Lunar New Year — quite like his late mother, he says.
With fond memories of growing up in Hong Kong and attending the New Year's Eve market with his parents during Lunar New Year, Dr. Lam says the new year is an opportunity to both look back and be grateful as well as look forward to the possibilities in the coming year.
"The holiday means a lot to me personally, it's a chance to reflect on God's goodness in the past year. I'm thankful for my family and friends, for my health and my work at BC Cancer," he says.
A pioneer in developing population-based lung cancer screening technology and systems, innovative breath-based detection tools and advances in the early detection of lung cancer, Dr. Lam has received numerous awards for his groundbreaking research including the Distinguished Achievement Award from the University of British Columbia and the Joseph Cullen Award for lifetime scientific achievements in lung cancer prevention research from the International Association for the Study of Lung Cancer.
A crowning achievement in Dr. Lam's decades-long career at BC Cancer was leading his team in launching the first province-wide lung cancer screening program in Canada, which the BC Cancer Foundation proudly supported with $1.93 million in equipment and start-up funding.
The screening program, available to high-risk people at 36 sites across the province expects to screen nearly 10,000 patients in its first year, and diagnose approximately 150 lung cancer cases annually, 75% at a much earlier stage than without screening.
Early detection is crucial to improving lung cancer outcomes, says Dr. Lam. "When caught early, over 80% of lung cancer patients reach the five-year survival rate in contrast to only 20% who are diagnosed in late stage."
With the life-saving screening program well underway, Dr. Lam is turning his attention to the 25% of lung cancer cases that occur in non-smokers.
"I'm working on identifying people who have never smoked or with only a modest smoking history but who are also at high risk for lung cancer. The mutations and genomic changes in lung cancer in never-smokers are very different than in people who smoke. From our research we've found out that it's probably related to exposure to outdoor air pollutants and other environmental factors such as radon."
Dr. Lam says he's excited about his team's ongoing work in discovering how environmental air pollution causes lung cancer, particularly in Asian women, a population in which cases have significantly increased over the years.
As he prepares to welcome the New Year, Dr. Lam is most appreciative of the donors who fuel his progress in improving lung cancer outcomes. "I am always so grateful for the generosity of people who support BC Cancer. Without it, we would not be able to provide the high quality care to our patients or conduct innovative, world-leading research."