/
/
/
Courtyard by Marriott Prince George helps lessen burden for Northern B.C. cancer patients
Courtyard by Marriott Prince George helps lessen burden for Northern B.C. cancer patients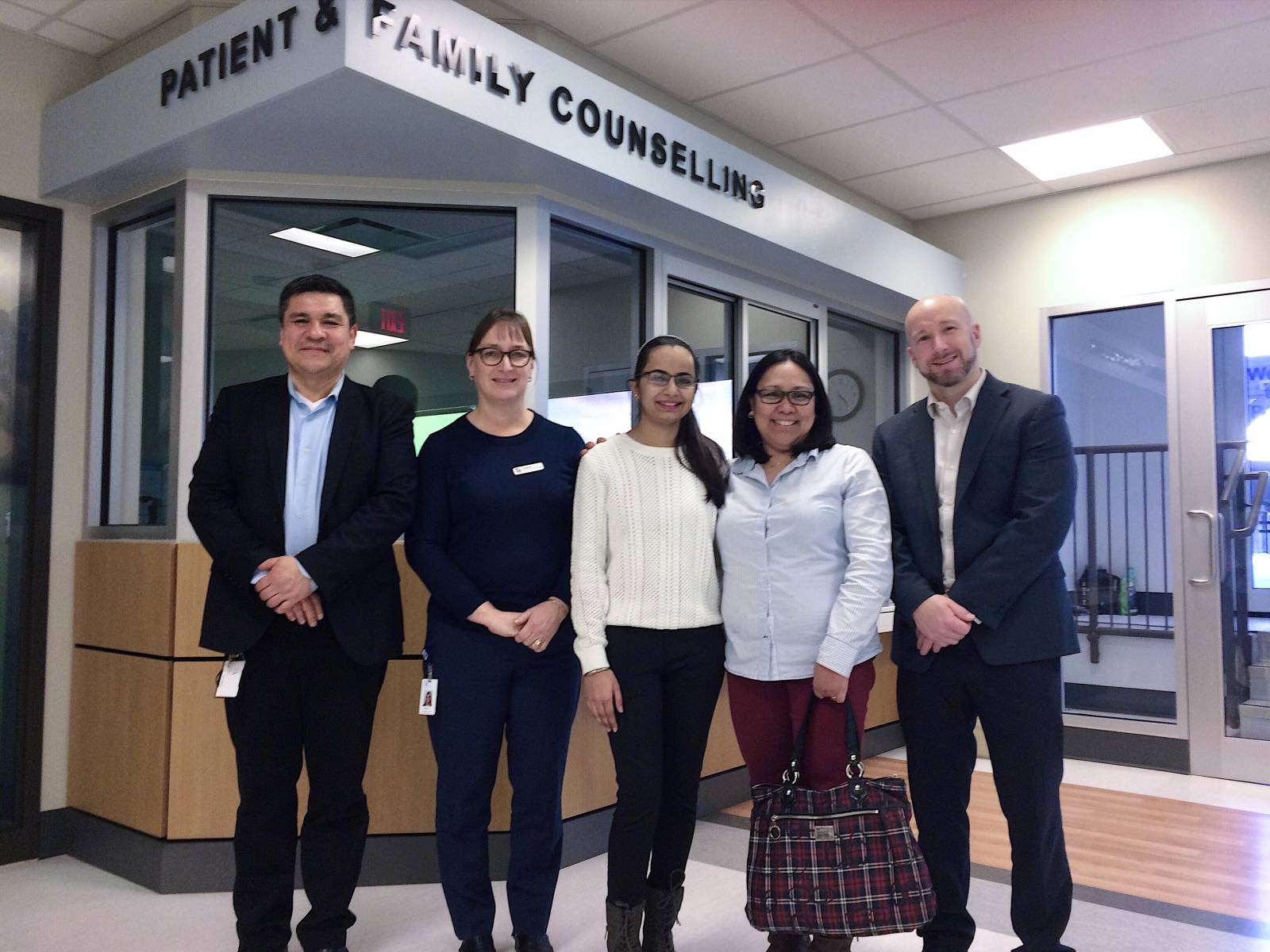 For many, dealing with the devastation of a cancer diagnosis can bring about more than just health-related worries.
Many patients and their families also face the added stress of having to travel out of town to attend their appointments and treatment sessions, as well as deal with the financial burden that comes with it.
One establishment is helping alleviate this added stress altogether for local families impacted by cancer.
Since 2018, the Courtyard by Marriott Prince George has donated accommodations to patients accessing cancer treatment and care at BC Cancer – Prince George. Families receive a room to stay in, free of charge.
In 2019 alone, they provided an incredible 100 nights to those in need, helping remove one obstacle many cancer patients may face.
"It's such a kind gesture that has had an immense impact on patients," says Carolyn Jacob, Practice Leader, Patient and Family Counselling at BC Cancer. "Providing a place to stay and rest at such a critical time allows that patient to focus their energy on their treatments instead."
For Jamie Valcourt, General Manager of Courtyard by Marriott Prince George, giving back locally is a mission that is deeply-rooted within the company.
"We take immense pride in putting people first," says Jamie. "Every member of our entire team loves being able to support our community, and we are grateful to be able to alleviate one burden for families impacted by cancer."
Jamie says in the midst of the current impact of COVID-19, the hotel has quickly adapted to the changing circumstances with an added vigilance to cleaning and disinfecting throughout the entire establishment.
How you can support local cancer care
Patients facing cancer are a vulnerable population at this time, and many are feeling increased financial pressure regarding accommodation, transportation to and from treatment and the costs of essentials like medicine.
The experts at BC Cancer continue to deliver world-leading care in the face of unprecedented adversity. To support BC Cancer patients at risk, as well as the clinical experts who care for them, the BC Cancer Foundation has launched the BC Cancer COVID-19 Response Fund.
The fund supports emerging priority needs for BC Cancer including: providing patients with safe transportation to clinical appointments, delivery of life-saving medication to their homes and accommodation near a BC Cancer centre for those who travel for appointments.
Every gift to this fund impacts BC Cancer heroes and patients directly during the COVID-19 crisis. To learn how you can show your support, please visit www.bccancerfoundation.com/covid19
For BC Cancer patient information relating to COVID-19, please visit www.bccancer.bc.ca/covid19.
-30-
Media contact:
Melissa Rottare   
Communications Coordinator
BC CANCER FOUNDATION
C: 604.790.1189
melissa.rottare@bccancer.bc.ca