Danica and Wade Redden Donate $100,000 to BC Cancer – Kelowna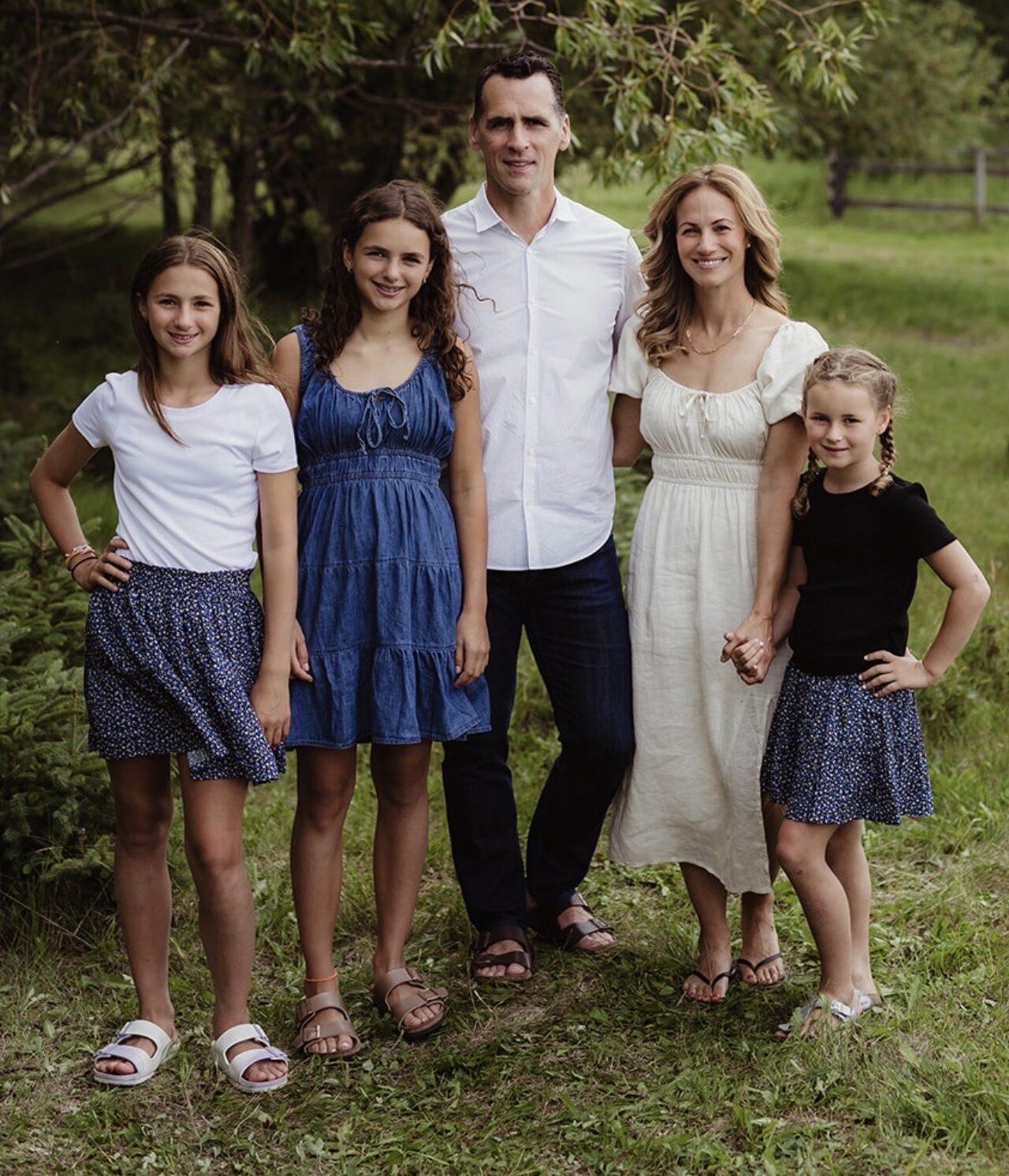 Kelowna's Danica and Wade Redden have generously donated $100,000 to the BC Cancer Foundation in support of a new, $6.1 million state-of-the-art systemic therapy suite at BC Cancer – Kelowna.
The new suite will increase the centre's capacity to deliver life-saving treatments – which include chemotherapy and immunotherapy – by 40%. Most cancer patients receive a form of systemic therapy in their cancer journey and with demand for care increasing, due to a growing and aging population, the suite is essential to meeting this need in the Interior.
Wade is a former NHL player with the Ottawa Senators and the Reddens were long-time supporters of pediatric and cancer care in Ottawa. Cancer became even closer to the Reddens' hearts after Wade's mother, Pat, passed away from the disease in 2006.
The Reddens moved to Kelowna with their three daughters following Wade's retirement. This gift builds on a legacy of giving back to the community they call home.
"Through our family's experiences with cancer, we've grown a deep appreciation for the kindness and dedication of the staff at BC Cancer – Kelowna," says Danica. "Cancer is a difficult journey, but we're truly grateful for the care our loved ones have received. That's why we're proud to support the Foundation and hope the community will join us in bringing this important project to life."
"We are tremendously grateful for the Reddens' generosity and support," says Dr. Ross Halperin, BC Cancer – Kelowna's Executive Medical Director. "The new systemic therapy suite will enable us to become a centre of excellence for patient-focused care. Importantly, it will also allow us to branch into the most cutting-edge areas of research, including immunotherapy, which we don't currently have the infrastructure to pursue locally in Kelowna."
Immunotherapy is one of the largest priorities in cancer research. Treatments harness the patient's own immune system to attack and destroy cancer cells. Research is showing these treatments can have curative results, with minimal long-term side effects.
BC Cancer – Kelowna is the second busiest clinical trials hub in B.C. and a global leader in exciting areas, such as brachytherapy led by Dr. Juanita Crook. The new suite will bring early phase clinical trials to the Interior, attracting more world-class researchers and improving outcomes for patients here and across the province.
To join the Reddens in investing in the future of cancer care in Kelowna, visit: bccancerfoundation.com/why-give/beyond-belief/interior/