/
/
/
Groundbreaking of New Hospital and BC Cancer Centre in Surrey a Beacon of Hope for Fraser Region
Groundbreaking of New Hospital and BC Cancer Centre in Surrey a Beacon of Hope for Fraser Region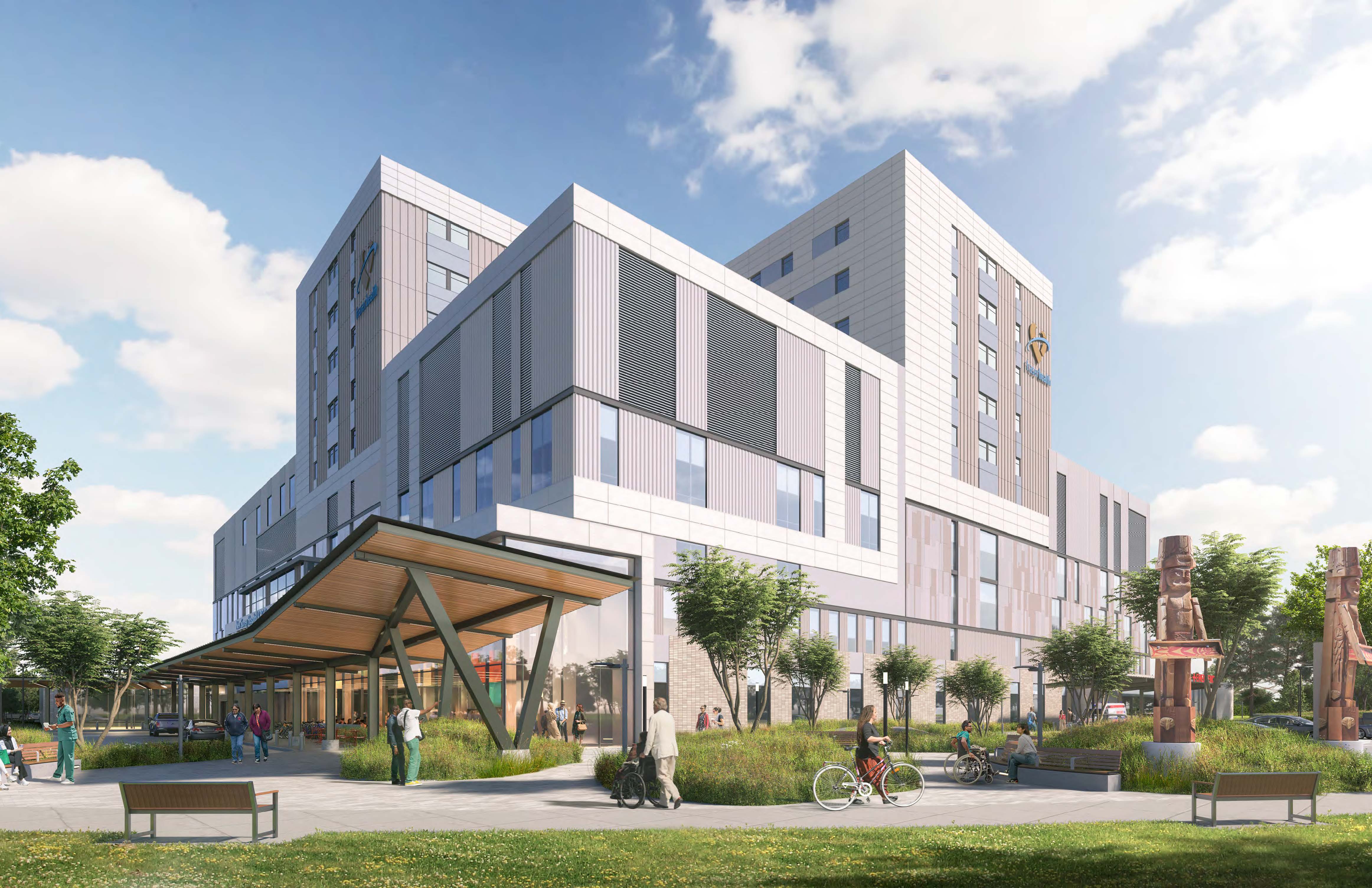 A new Surrey hospital with an integrated BC Cancer centre is a momentous step closer to serving cancer patients in the quickly growing Fraser Region as the project is officially underway.
Joining the six other cancer centres across the province, a second BC Cancer centre in Surrey has broken ground in Cloverdale. The new cancer centre will feature 54 chemotherapy spaces (doubling treatment capacity in the region), exam rooms, specialized imaging labs and radiation therapy spaces. The most advanced cancer centre in the province, it will bring first-in-the-region — and in B.C. — treatment and technology to the Fraser Valley.
Due to a growing and aging population, demand for cancer treatment is expected to increase by 60% over the next decade. As the fastest growing area in the province, the Fraser Region will soon be home to the highest number of new cancer diagnoses in B.C.
The BC Cancer Foundation is proudly fundraising $30 million for the new BC Cancer centre in Surrey to accelerate access to world-class cancer care in the region, and establish the new centre as a hub of innovative research which will activate, and attract, leading experts in cancer care.
"This new state-of-the-art facility heralds a new era of hope — not just for families facing cancer in the Fraser Region, but for patients across province," says BC Cancer Foundation President & CEO Sarah Roth.
"In addition to offering critical close-to-home care, the new centre will draw the best of the best who, in collaboration with colleagues at other regional cancer centres, will build on research breakthroughs."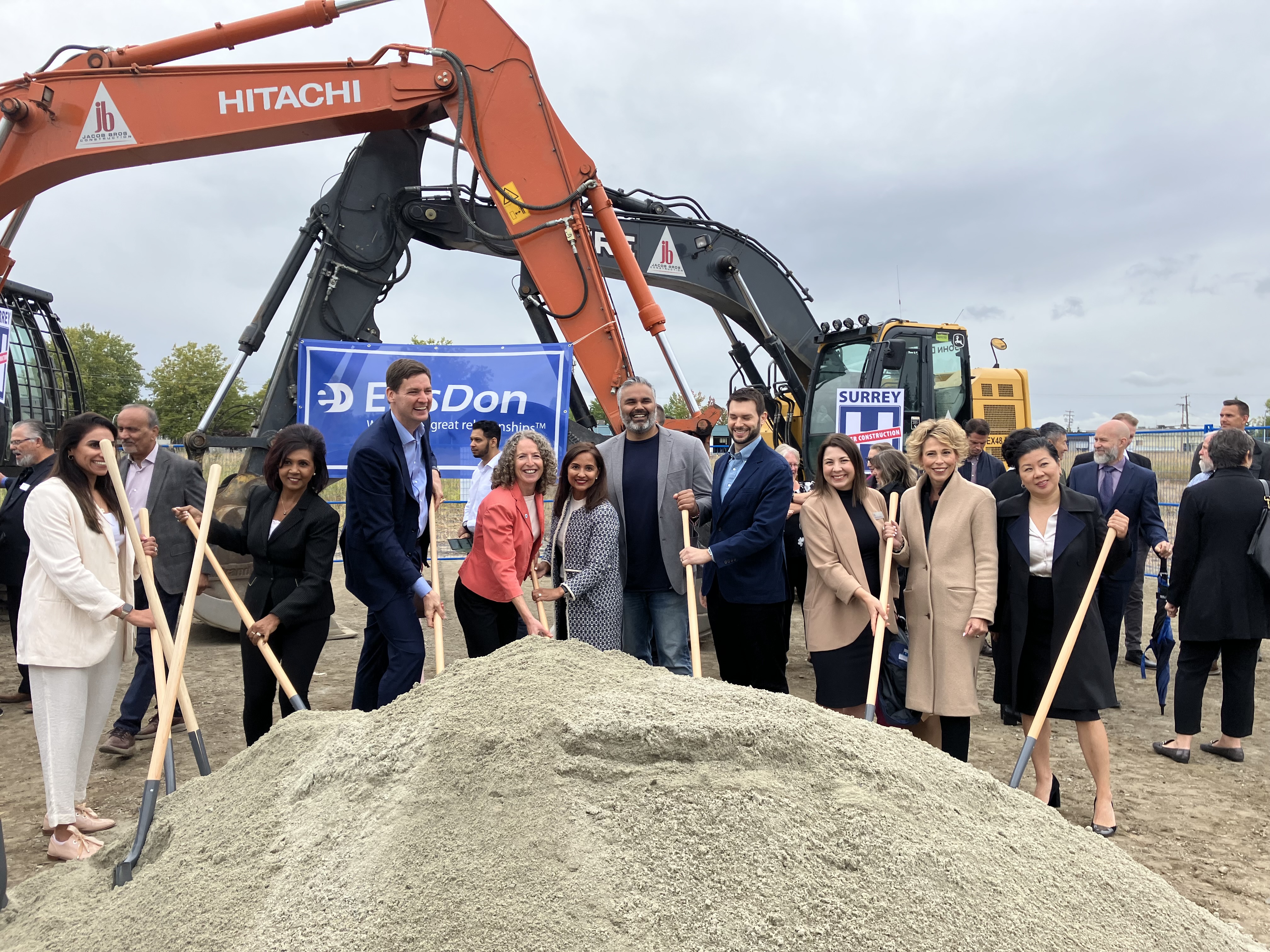 The BC Cancer Foundation is honoured to share that the Surrey Fire Fighters Charitable Society has generously gifted $500,000 towards equipping the fully integrated BC Cancer Centre with state-of-the-art technology.
"As fire fighters, cancer care is an important cause for us to support," says Saverio Lattanzio, President Surrey Fire Fighters Charitable Society. "Exposure to carcinogens on the job leads to higher cancer rates and many of our members have been impacted or lost to the disease over the years. We're also committed to the communities we serve and this centre will ensure Surrey residents have expanded access to leading-edge care close to home."
A transformative milestone in providing comprehensive cancer care, including supportive care, to improve outcomes for patients in the Fraser Region and beyond, the new centre will:
Increase access to critical research and diagnostic technology through two new PET/CT scanners to detect and diagnose cancers sooner and bring specialized clinical trials to the region. This will mark the first time PET/CT imaging has been offered in the Fraser region and will save thousands of patients from travelling to Vancouver to receive scans.
Feature a Brachytherapy Suite, including an MRI Simulation Suite, which will enable delivery of this cutting-edge treatment closer to home for patients, especially gynecological and prostate cancer patients. Brachytherapy is a highly effective treatment that delivers radiation doses directly into or close to the tumour while minimizing damage to surrounding tissue.
Have the Fraser region's first cyclotron supporting PET/CT and a world-class theranostics program, while bringing revolutionary radiopharmaceutical-based trials to the people across the Fraser Region.
In addition, there is room for up to six linear accelerators (which aim radiation at cancer tumours with pinpoint accuracy, sparing nearby healthy tissue), which will increase BC Cancer's ability to offer timely access to radiation therapy, close to home, for people in the surrounding communities.
"One in two people in B.C. will be diagnosed with cancer over the course of their lives, and one in two of those people will need radiation services," says Dr. Devin Schellenberg, Provincial Lead for radiation oncology at BC Cancer. "This results in British Columbians whose survival depends on timely access to nearly 167,000 radiation therapy visits each year in our province.  This new centre will help us meet those life-saving needs."
"BC Cancer – Surrey has a long history as an innovative leader," adds Dr. Schellenberg. "A frontrunner in patient-centred care and technology — in 1995, we were also the first in Canada to acquire a CT simulator (a CT scanner dedicated to the planning of radiation treatment) — with the help of the BC Cancer Foundation, this new BC Cancer centre will secure our spot once again with the treatment options, capacity, equipment and expertise to support British Columbians facing this disease now, and well into the future."
Help bring care closer to home to people facing cancer in the Fraser region by supporting the new Surrey hospital and BC Cancer centre.